What Not To Miss At MEDevice San Diego
What Not To Miss At MEDevice San Diego
The Southern California device community will descend on MEDevice San Diego on Sept. 10 and 11. Here are happenings not to be missed.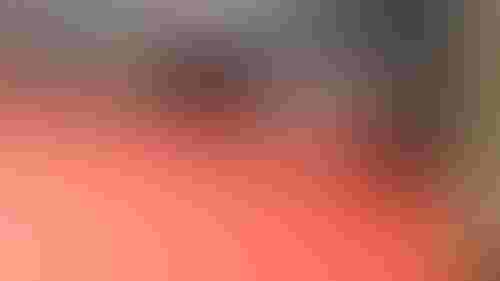 For the fourth year in a row, MEDevice San Diego will bring together the best in Southern California's medtech community. If you are planning to attend the conference and showcase on Sept. 10 and 11, here are some not-to-be missed opportunities for learning and connecting.
Keynotes on Hot Topics
Personalized medicine and device interoperability are two equally important and exciting topics that hold much promise for how healthcare will look in the future.
Rob Brainin, vice-president and general manager at Thermo Fisher Scientific who currently leads the Enterprise Genomics Solutions business, will talk about how healthcare can be transformed by bringing personalized medicine to the average clinic. He will also address advances in device technology that are influencing personalized medicine, while also answering the question of how device value will be affected when customized therapies will become available. Brainin delivers the keynote on the first day of the conference. 
The lack of interoperability is costing the healthcare industry billions of dollars. Joseph Smith, chief medical and science officer at West Health Institute, will address the challenge of medical device interoperability and how it is unsustainable to have devices that are not integrated into the electronic medical record, and what's needed to close the loop. Smith will provide the keynote on Sept. 11.
A separate panel discussion on interoperability will occur in the afternoon on Sept. 11 with speakers from Starfish Medical, Massachusetts General Hospital, University of Cincinnati and Logic PD. 
Hear from FDA Official
Joni Foy, director of the Office of Device Evaluation, which is part of FDA's Center for Devices and Radiological Health, will talk about how to strengthen 510(k) de novo and PMA submissions for an effective regulatory approvals process. Foy will also talk about new guidance documents and how they can inform product development. She will speak on day 1 of the conference.
The Consumer is Your Friend
Two speakers will talk about developing devices for the consumer that not only addresses how the device industry has a new customer they can think about but also how devices can actually move the needle on patient engagement, a big challenge in all of healthcare.
A speaker from Scanadu, the company that is competing for the Tricorder X prize and has turned heads through its successful crowdsourcing campaign for its at-home medical diagnostic products, will talk about the consumerization of healthcare and how device firms can take advantage of that. Koen De Lombaert, director of clinical development at Scanadu, will also provide the latest trends in the consumer-centric devices. 
The other company that has developed consumer-centric devices is Misfit Wearables. Matthew Diamong, the clinical lead from the company, will talk about how to design wearable devices as well as how wearables can be used to prevent and treat chronic disease. Both speakers will speak on Sept. 10.
We have you Covered If Interest Is Product Development And/or Business Development
Two tracks on business development and product development delve deeper into each topic. Those interested in business development can learn about how to raise money, how to commercialize novel technology faster and requiring less money and how to engage medical device consumers in today's multitouch environment.
Product developers can learn how to create wireless medical devices, the challenges and benefits of miniature wireless diagnostics, and designing for biocompatibility, sterilization and cleaning.   
Meet and Greet Suppliers 
Take a break from the keynotes and panel discussions to meet with more than 40 exhibitors that are part of the Tech Showcase. Touch and feel the materials being exhibited and talk face-to-face with contract manufacturers and service providers. Head to a cocktail reception at the end of the first day to network some more.
[Photo Credit: iStockphoto.com user EduLeite]  
-- By Arundhati Parmar, Senior Editor, MD+DI
[email protected]
Sign up for the QMED & MD+DI Daily newsletter.
You May Also Like
---