Integrate Fluidic Subassemblies with Acrylic Manifolds
Integrate Fluidic Subassemblies with Acrylic Manifolds
Acrylic manifolds offer a number of design and manufacturing benefits for medical device OEMs.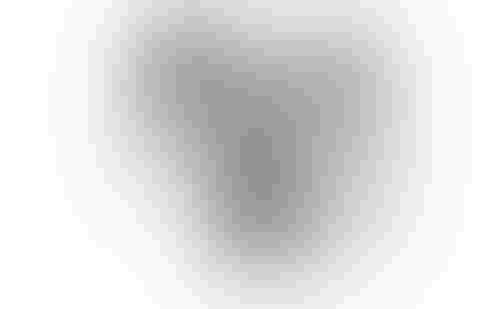 By Robert Morin
Assembling valves and other components on manifolds for integrated fluidic control systems helps medical device OEMs design and build more compact, reliable equipment, often at lower cost and in a shorter time. Today's laminated acrylic manifolds are lightweight, offer optical clarity, and add the capacity for greater design complexity to this list of advantages.
Benefits of Integrated Assemblies
Manifold-mounted fluidic control assemblies save space and improve reliability. Integrating multiple components into a single unit speeds installation and reduces the chance for error.
Machine reliability, ease of assembly, smaller footprint, and cost-effectiveness are all advantages of using integrated fluidic platforms. Manifolds provide the foundation for integrating solenoid valves, pressure switches, check valves, regulators, gauges, and other components into one fluidic assembly. An integrated assembly delivers several benefits for medical device designers and end users.
Reliability. Mounting components in a single assembly minimizes potential leak points by eliminating tubing and fittings. Reducing leaks makes the machine more reliable and reduces downtime as well as the cost of trouble-shooting and repairing individual components and connections.
Ease of assembly. A fluid control system can comprise several dozen valves and components. Each of these has to be mounted and connected. In contrast, a manifold sub-assembly with components already mounted is ready to be plugged into a machine with just a few connections. This significantly reduces assembly time, labor costs, and the possibility of connection errors.
Smaller footprint. A manifold allows designers to increase the density of components and also eliminates tubing and mounting brackets that consume space. The resulting smaller footprint gives device makers greater design flexibility and is particularly desirable for applications such as portable medical equipment where compact size is a competitive advantage.
Cost effectiveness. Manifold assemblies help OEMs reduce acquisition costs and end users reduce operating costs. For OEMs, buying a manifold and components from a single source reduces time spent on finding, specifying, and qualifying multiple products from multiple vendors. OEMs can save even more time and money by working with a supplier who can assemble and test the system.
For end users, the savings come from reducing the use of expensive reagents. A well-designed manifold assembly eliminates fittings and tubing, which reduces the overall wet volume of the fluidic system.
Acrylic Manifolds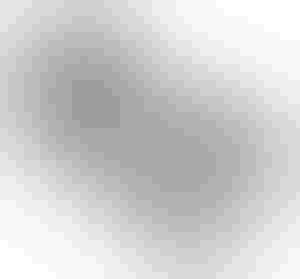 Acrylic manifolds like these deliver optical clarity, light weight, and design flexibility.
Manifolds can be constructed of various materials, but laminated acrylic manifolds have some unique properties that make them best suited for certain medical device applications.
First, acrylic offers the best optical clarity, making it useful for applications where operators need to see the media moving through the assembly.
Second, because flow paths are machined in layers of acrylic that are then bonded together, it is possible to make curved channels, change the diameter of the channel, or even add contoured features like mixing or accumulation chambers right in the manifold. Increasing the number of layers accommodates more complex designs.
Third, acrylic lends itself to laser bonding, allowing for multiple layers to be added without compromising the integrity of the manifold. While other bonding methods can be used, laser bonding provides the strongest and most reliable bond between layers. More importantly, unlike other methods that require prolonged exposure to heat and pressure, laser bonding preserves the original shape of the features machined into the plastic. Laser bonding results in stable dimensional accuracy and integrity.
For a lab-on-chip application, an OEM needed to move small samples and multiple reagents at high speeds with high reliability. The manufacturer chose an acrylic manifold because of the complexity of air channels routed to multiple locations. An acrylic laminated manifold gave the OEM a complicated but compact structure at a reasonable cost.
The five-layer laser-bonded manifold the OEM chose holds nearly 60 valves, each meeting different requirements for speed, longevity, and saline and moisture resistance, depending on their function. The manifold was designed to mate with a chip, so dimensional stability was critical.
While the simplest manifold assemblies are essentially valve islands, more complicated assemblies like the one described above can comprise dozens of components and perform multiple tasks. Besides solenoid valves, these might include regulators, pressure relief valves, proportional valves, check valves to control flow direction, and filters. The manifold itself may also include integrated tube connections that protrude from the manifold, so a plastic tube can be attached without an additional fitting. One of the benefits of using a manifold is that components can be changed or replaced without disturbing any of the plumbing.
Manifolding Components
Some components are designed specifically for manifold mounting, saving time and increasing reliability. Typically, manifolding components have all the fluid connections on one face. Valves with a plug-in subbase make it easy to add or switch valves in the field.
An OEM developing a portable ventilator and respiratory therapy device asked its supplier for a fluidic system that could fit into an unusually slim housing. The supplier engineered an acrylic manifold with an accumulator, a custom outlet block, and a built-in filter, then integrated pressure transducers and valves designed for manifold mounting. The resulting fluidic platform fit the small footprint and also reduced weight—a key requirement in portable equipment.
Cautions When Designing With Manifolds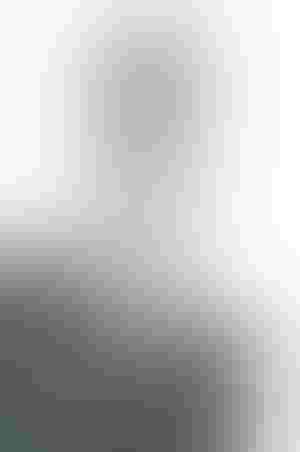 This four-layer, laser-bonded manifold holds nearly 60 valves. The acrylic laminated manifold gave the OEM a complicated design in a compact structure at reasonable cost.
The design phase is the time to identify and incorporate all the details required for a successful manifold. It is difficult to make changes or additions after the manifold is complete, and modifications could diminish some of the benefits of integration or compromise performance and longevity.
One key advantage of using an acrylic manifold is the ability to incorporate multiple channels, but there are also limitations. If the design calls for channels that are too close to the manifold's edge, the layers won't bond properly. Also, channels must be properly spaced internally for the same reason. Channels with sharp corners are never recommended for design in plastics because they can cause undue stress in a plastic manifold, leading to cracking and crazing. A gentle radius is always preferred.
Machining generates heat that stresses the plastic molecules, increasing the risk of cracking. After a plastic manifold has been machined, it should be annealed—heated again under controlled conditions to relieve the stress in the material. This will ensure that the manifold is prepared to function as designed.
Another issue is internal finishes. Machining plastic is not difficult, but getting a smooth, burr-free finish is challenging. A rough surface in a channel can cause bubbles or change the fluid-flow dynamics. Designers need to be specific about the flow requirements and media properties so the manifold supplier can apply the correct level of surface finishing.
Small footprint is another advantage of manifolds, but designers must understand how the manifold will be mounted. Adding a bracket or frame may require the manifold to have holes drilled in it. Accounting for this in the initial design ensures these holes can be properly placed. Also, even though a manifold minimizes space requirements, the machine design must include a big enough space to accommodate both the manifold and any mounting hardware.
Besides the physical design and machining of the acrylic manifold, there are other things to consider early in order to maximize benefits and minimize problems.
OEMs must be clear from the beginning about what media will be used in the manifold, especially if it will be changed for different processes. It is important that the manifold material be compatible with any media with which it could come into contact.
Designers need to work closely with suppliers on testing. Before shipping, manifolds are tested with airflow, not fluids. This helps control cost, as no reagents are required, and also avoids the problem of shipping manifolds wet. However, it is critical that the supplier understand the fluid dynamics of the end use so that the test can most closely replicate real use conditions.
Finally, packaging is a consideration. Asking a supplier for a custom manifold should include asking for a custom box with inserts to protect the finished manifold and its components during shipping. The added cost of packaging is small compared with the cost of a ruined subassembly.
Partnering with a Manifold Supplier
Working with a supplier with fluidics expertise can save time and resources for OEMs. Working with a company that has both manifolding capabilities and a robust line of fluid control components streamlines the design process as well as simplifies ordering and acquisition. Having a supplier test and validate the assembly before delivery can save even more time and results in a truly plug-and-play solution. All this helps improve reliability and get new machines to market faster.
As diagnostic equipment and medical devices get more compact while at the same time more complicated, the need for integrated subassemblies will increase. Integrated fluidic platforms on laminated acrylic manifolds meet this challenge.
Robert Morin is sales director for fluid controls at Norgren, a supplier of motion and fluid control products for analytical and diagnostic instruments. Reach him at [email protected].
Sign up for the QMED & MD+DI Daily newsletter.
You May Also Like
---