How to Select Seals for Medical Devices
How to Select Seals for Medical Devices
OEMs need to consider a number of factors—from materials to compliance—when choosing these vital components.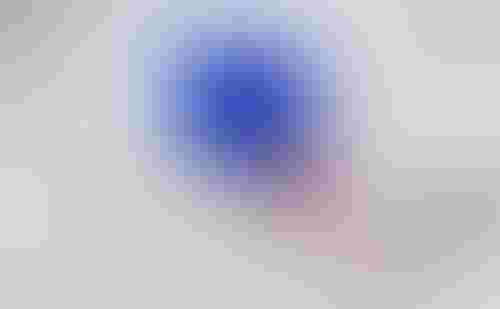 Found in everything from syringes to insulin pumps to surgical power tools, seals play a vital role in a wide range of medical devices. Used where liquids or gases are pumped, drained, transferred, contained, evacuated, or dispensed, seals serve to keep out contaminants and protect both people and devices from potentially harmful leakage.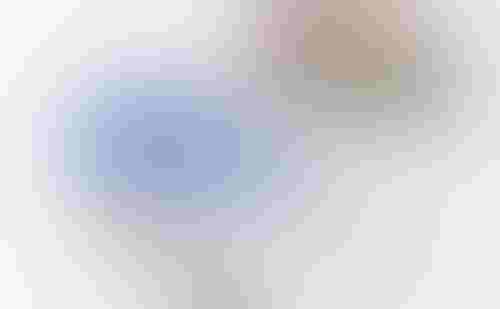 Custom-molded liquid silicone rubber seals from Trelleborg Sealing Solutions can be used in a variety of medical device end uses.
"Seals are the guardians or gatekeepers of a medical device, ensuring reliable, consistent performance in the most critical situations imaginable," says Steve Twork, global market manager for medical devices at Foothill Ranch, CA-based Bal Seal Engineering (See them at MD&M Minneapolis booth #645 and BIOMEDevice San Jose booth #1214).
For OEMs, selecting the correct seal is of the utmost importance, but there are many factors to consider.
"Initially, when selecting a sealing solution we must understand the entire physical application requirements," says Luis Tissone, director of life sciences for Trelleborg Sealing Solutions (Fort Wayne, IN). OEMs should take into account factors such as hardware specifications, media contact, temperature, motion, pressure or vacuum, and required life of the seal.
Those factors can inform what Twork says is the most important consideration for seals: material selection.
"Proper material selection enables manufacturers to achieve both long life and low friction," he says. "Because the seal is preventing friction, it is also preventing wear. It is important to note that sealing ability and long life are inversely proportional. In order to achieve a better seal, designers must typically create more surface contact, which will increase friction and increase wear."
For example, he says a specially processed pure medical-grade ultrahigh molecular weight polyethylene (UHMWPE) may be chosen for its superior wear factor (a 4:1 ratio over polytetrafluoroethylene (PTFE) in water) and for its resistance to degradation under gamma radiation. "The inherently low friction properties and high wear resistance of the UHMWPE allow engineers to design in more contact stress on the sealing lip for better performance under slight vacuum or low pressures," Twork says.
When choosing a material, OEMs should plan for the worst-case scenario.
"At least two compounds should be qualified, if possible, in a design," says John A. Tranquilli, materials manager at Lancaster, NY-based Apple Rubber Products (see them at BIOMEDevice San Jose booth #227). "Due to market conditions, polymers are discontinued or changed. This can result in requalification and extended lead times. Having a robust program to allow for changes or requalification is critical for long-running jobs for rubber seals."
OEMs should also consider whether the finished device will be subject to sterilization and, if so, which method will be used.
Apple Rubber's seal offerings include face masks (blue), septums (red), and custom seals (clear).
"For example, seals made with PTFE cannot be used if the device requires radiation sterilization, or when the medical device requires autoclave sterilization, the desired maximum temperature requirement can limit the amount of seal materials that can be used," Tissone says.
Regulatory compliance is another issue. Some compounds used within the seal material may require USP Class VI certification, or OEMs may want the manufacturing facilities in which the seals are made to have FDA or ISO 13485 certification, Tissone says.
And not all material grades are appropriate for medical applications. Tranquilli cites nitrile rubber, a common material used in O-rings, as an example. The material can crack when exposed to ozone and may contain phthalates that are being banned from use in medical devices.
"Designers will get samples of industrial grades to test their product performance. These samples will then get passed to regulatory to get approved only to find out the material is not medical-grade or won't meet [regulatory requirements],"
Tranquilli says, adding that it is best practice to ensure suppliers know the seal will be used in a medical device. He says its fine to use industrial-grade materials to test form and fit but that follow-up tests should be performed using medical-grade materials.
When designing a complex medical device, choosing a seal may seem like a small matter, but it's one OEMs should take seriously.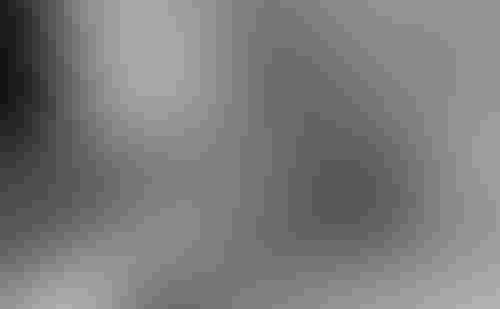 In surgical power tools, seals such as the one from Bal Seal Engineering shown above protect the motor or gear box from the ingress of gases or liquids.
"Designers or engineers can make mistakes when choosing seals for medical devices," Tissone says. "Especially when the sealing solution is the least expensive component of a medical device, it could be the last component to be engineered. Finalizing hardware design without considering the sealing component is often the case."
Instead, designers should consider seals up front.
"It is essential that device makers ensure that their sealing component manufacturers are plugged into the design process from the very beginning," Twork says. "This allows for a more holistic consideration of the design, rather than just a 'Band-Aid' or firefighting approach."
Experienced seal suppliers can suggest seal profiles, material combinations, and even hardware refinements that can lead to better performance of the finished product, he says.
—Jamie Hartford, managing editor, MD+DI
[email protected]
Sign up for the QMED & MD+DI Daily newsletter.
You May Also Like
---