High-Density Cable Meets Size and Performance Requirements of Intracardiac Pump
High-Density Cable Meets Size and Performance Requirements of Intracardiac Pump
Originally Published MPMN September 2001
PROFILE
High-Density Cable Meets Size and Performance Requirements of Intracardiac Pump
Pitch remains stable over the entire length of the cable
A German company has developed what it claims is the world's first biventricular intracardiac pump system (IPS). Designed and marketed by Impella Cardiotechnik (Aachen, Germany), the device is intended for perioperative use during minimally invasive coronary surgery. Used as an alternative to a heart-lung machine with extracorporeal circulation, the IPS increases myocardial blood flow and enables the surgeon to operate on a beating heart, even at the posterior wall.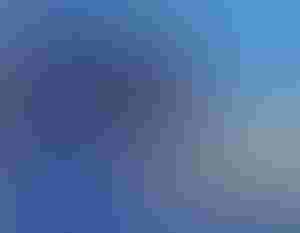 The Microflat high-density ribbon cable features a small pitch and low profile.
One of the challenges faced by the company was finding components that could meet the rigorous size requirements of the cardiac pump without compromising performance. Impella Cardiotechnik was in the product development phase when it "began looking for a flat cable to connect a pressure sensor through a catheter with the system," says CEO Rolf Sammler. "This required a cable that could [accommodate] extremely tight space limitations." A ribbon cable from W. L. Gore & Associates Inc. (Newark, DE) proved to be a perfect fit.
Small Pitch, Low Profile
The Microflat high-density ribbon, characterized by a small pitch and low profile, transmits a high concentration of signals from a sensor through a small invasive tube or catheter to equipment located outside the patient's body.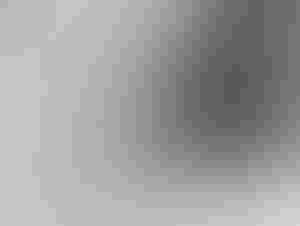 The cable incorporates wires in diameters as small as 39 µm.
The cable incorporates preinsulated wires in diameters as small as 39 µm (AWG 46) with a pitch as fine as 100 µm. The pitch remains stable, regardless of the length and width of the cable and the number of wires. A density of up to 100 signals per square millimeter can be achieved. Additionally, due to its accurate pitch stability, the cable can accommodate automated termination processes such as wire bonding, reflow soldering, or parallel welding.
The tight and nonaccumulative pitch tolerance ensures that electrical properties are maintained throughout the entire length of the cable. This is critical in applications that require high signal density and easy termination through wire bonding or hot-bar soldering.
W. L. Gore has developed specific manufacturing steps and quality control procedures to ensure that these properties are present in cables with different designs or that are constructed from a range of materials.
Current models have 20 wires per cable, but the cables can be stacked to produce a cable set with up to 400 signals. A typical application uses the outer and inner wires as signals, but a signal-ground-signal configuration can also be specified. To meet flex life and mechanical resistance requirements, flex windows can be designed into the cable to relieve stress when it is moved.
Copyright ©2001 Medical Product Manufacturing News
Sign up for the QMED & MD+DI Daily newsletter.
You May Also Like
---