Beware: 10 Things that Should Scare a Medtech Startup
Beware: 10 Things that Should Scare a Medtech Startup
It's exciting to start a company with a new medical device. Don't let that excitement get in the way of planning.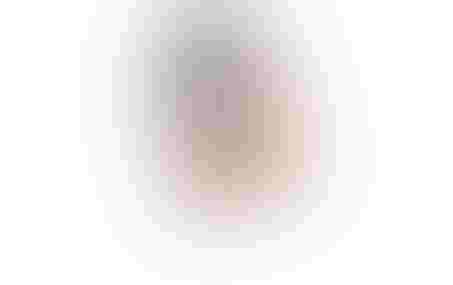 Image by Clker-Free-Vector-Images from Pixabay
New medical device companies require visionary and optimistic management to chase new technologies and therapies to make a positive impact on patients. However, there are a few beliefs that should be challenged to help a company critically evaluate its approach and ensure the plan is executable.
We can do that. Of course it can be done. Engineers always believe that. But at what cost? Do you have funding to support that? How long will it reasonably take, not just if things go well, but as things are likely to occur? If the approach is clear, then it should not be hard to write a development plan. If it doesn't make sense, you need to ask more questions. Optimism doesn't pay the mortgage.
 

This will be easy. It is never as simple as you think. I'm often asked, "Isn't there a short cut?" Yes, there is. I most likely just provided it to them. Many small businesses would never start if they knew all that is involved. It takes a lot of time and effort. At the same time, make sure to apply FDA rules as intended instead of taking a worst-case view. Novices tend to over simplify, and some "experts" may complicate the situation more than needed. It is important to find this balance.
 

I need to do everything myself. Most businesses can grow if the founder gets out of the way and lets the team work. Ask questions early, build trust, establish the vision, and then let the team fly. Recognize when the team is on track, and yet notice early when things are beginning to go off track. When needed, step in to get back on track, but otherwise let things evolve.
 

We don't need a business plan—this idea sells itself. Or it has been stated as, "I have the idea in my head." However, a team cannot align to a vision that is not written down. Yes, it will evolve, but you will waste time and money if you allow it to change minute to minute. Get the key elements of the plan in place, and make sure everyone understands it. Make changes for good reasons. Anything else and team motivation will suffer greatly.
 

I'll make millions! There are many hidden costs beyond product development and production. There are scale up costs in operations, marketing and sales, packaging, and distribution. Plus, you have to pay back the initial costs and provide a return to the investors even if it was you. Are you able to price it so you can make money?
 

I know this person, so we don't need an NDA. This can also be stated as, "I can trust this group." Be ready to protect yourself with non-disclosure agreements, patents, statements of work, etc. You only have the rights you are willing to document and enforce. But also realize that you need to be able to trust the handshake of the person who is signing.
 

I hired experts to tell me what to do. Every decision has multiple components, and you are the only one who knows them all. Your lawyer will advise you to get accounting advice. Your accountant will advise you to get legal advice. Same with other service providers. No one will tell you what to do, and they should not. Use those experts for the purpose of understanding your options. Ultimately, the decision is in your hands.
 

We can get this past FDA. If you think you can fool FDA, or any other customer group, think again. They are trained to spot contradictions. And if you do gain approval, that is not to say a recall cannot come back to haunt you. Be honest and transparent from the beginning. It is actually faster and is certainly more sustainable. If you focus on finishing development as fast as possible but approval is delayed for 6-12 months, did that really help your company? Those massive delays can be a significant impact on cash flow and team continuity.
 

Well, this is how we did things in this other industry. Medical Device has a language and a process. However, it is actually pretty flexible. Most projects end up at the same place, but FDA desires a certain prospective sequence. Follow the process and document each step. If it was not written down, it did not happen. This is where experienced advice helps create a template that works for you, instead of using a complicated template and process that is more suitable for a larger organization.
 

We will be persistent and get it done! While the attitude is impressive, what is often needed is a contingency plan when things do not go as expected. Some technical walls cannot be broken down, at least not with current supporting technology. State the limitations and the next best alternative. These adjustments to your plan are what keep you on target and within your available financing.
Identifying these potential traps could help a new business maintain its early momentum and excitement. While there is a fear of over-planning in some cases, this is less often a concern for a start-up. It is important to have team accountability to allow a company to address patient medical needs.
Sign up for the QMED & MD+DI Daily newsletter.
You May Also Like
---