Battery or Supercapacitor: How About a Hybrid Supercapacitor?
Battery or Supercapacitor: How About a Hybrid Supercapacitor?
UCLA researchers' hybrid supercapacitor is meant to combine the best qualities of the two technologies.
Qmed Staff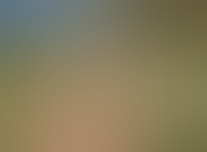 UCLA's California NanoSystems Institute may have hit on a solution to a dilemma involving storing power of electrical devices, according to a report in Qmed's fellow UBM Canon publication EE|Times.
The hybrid supercapacitor the UCLA team developed has the benefits of a supercapacitor in that it is able to withstand more than 10,000 recharge cycles and charges quickly. But it also has the advantages of a traditional battery in that it can store large amounts of energy
The UCLA researchers also created a microsupercapacitor. The microsupercapacitor is one-fifth the thickness of a sheet of paper, making it able to fit in a wearable or implantable device.  It also has double the charge of a typical thin-film lithium battery.
Read the full EE|Times story here. It was originally posted on EE Times Europe.
Researchers created the components by utilizing laser-scribed graphene, or LSG--a so-called wonder material that can hold an electrical charge, is highly conductive, and charges and recharges quickly. They combined he graphene with manganese dioxide, which is presently used in alkaline batteries because it holds a lot of charge and is cheap and plentiful. Better yet, the hybrid supercapactors don't come with the same fabrication headaches as today's supercapacitors. 
Chris Newmarker is senior editor of Qmed and MPMN. Follow him on Twitter at @newmarker.
Like what you're reading? Subscribe to our daily e-newsletter.
Sign up for the QMED & MD+DI Daily newsletter.
You May Also Like
---