Your Move, Medtronic
Your Move, Medtronic
This week in Pedersen's POV, our senior editor speculates on Medtronic's future in renal denervation.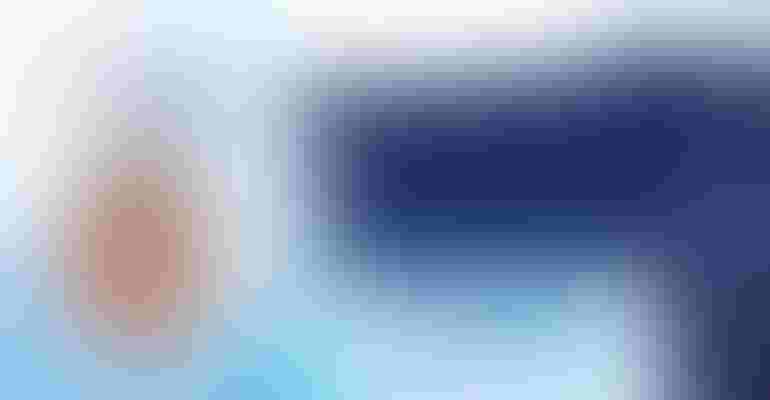 I'll never forget the moment Former Medtronic CEO Omar Ishrak took the stage at the annual JP Morgan Healthcare Conference in 2014. Ishrak appeared calm despite the palpable tension in the overcrowded ballroom at the Westin St. Francis in San Francisco, CA.
Barely a week earlier, Medtronic had dropped a bombshell on the marketplace with news that its SYMPLICITY HTN-3 trial failed to meet its primary efficacy endpoint. The news triggered a mass exodus of other companies pursuing renal denervation as a treatment for uncontrolled hypertension.
Renal denervation is a catheter-based procedure designed to treat resistant hypertension (high blood pressure that remains uncontrolled even with medication) by using radiofrequency or ultrasound ablation on nerves in the wall of the renal artery.
Bill Hawkins, Ishrak's predecessor at Medtronic, had pegged renal denervation as a multibillion-dollar opportunity, a rational he leaned on when he led the company through an $800 million acquisition of Ardian in 2011, a deal that put a highly coveted renal denervation technology into Medtronic's hands.
Ishrak did not fault Hawkins for betting big on Ardian. The deal was made on the assumption that the clinical trials would work, but there are risks to conducting clinical trials, he conceded, and sometimes you've just got to live with the results.
The industry had all but given up on the idea of renal denervation as a treatment for resistant hypertension when Medtronic launched a new renal denervation program involving two studies of its Symplicity Spyral catheter and Symplicity G3 radiofrequency generator. That news was encouraging because the first trial had been conducted using a first-generation single-electrode catheter, whereas Medtronic's Spyral device has multiple electrodes to provide mild electronic pulses to nerves in the wall of the renal artery.
And all along, a lesser-known company called Recor Medical remained laser-focused on its own renal denervation system. Recor's persistence paid off last week when FDA approved its Paradise ultrasound renal denervation system for high blood pressure.
It was a headline I had waited years to write – I just hadn't expected a smaller player to beat Big Blue to the finish line.
Now, all eyes are on Medtronic to see how its renal denervation story will play out, considering an advisory committee voted against Medtronic's renal denervation system in late August. It was a disappointing and unexpected panel outcome, Medtronic CEO Geoff Martha admitted in September during the Bank of America Global Healthcare Conference.
There seems to be no question regarding the safety of the Symplicity Spyral system, but an advisory panel was split Wednesday on efficacy and benefits versus risk. FDA will ultimately decide the fate of Medtronic's premarket approval (PMA) submission for the Symplicity Spyral renal denervation system, but the agency rarely goes against the advisory committee recommendation. In fact, it's only happened six times in six years, according to a study published in January.
Martha blamed the ON MED trial, a supplementary sham-controlled trial requested by FDA, for the negative panel vote. Sham-controlled trials are hard to do in the hypertension world, he told Travis Steed, a medtech analyst at Bank of America.
"And unfortunately, 80% of the enrollment took place during COVID. It wasn't designed for that dynamic where people aren't leaving their home. And that, in our opinion ... contributed to not hitting the endpoint," Martha said. "However, when you pierce through the data, it's very compelling that Ardian is obviously safe, which the panel unanimously said, but also effective, and effective compared to the standard-of-care."
There's a 10x medical burden difference between the patients in the ON MED study that had Ardian and patients that didn't. And that 10x burden might not have been fully understood, Martha said.
"I think the FDA has latitude to approve it if they want," he said, adding that he believes FDA wants to "do what's right for patients."
That's not to say the agency will sacrifice on safety or efficacy though, the CEO said.
If FDA shoots Medtronic down on the Symplicity Spyral PMA, I would not be a bit surprised if the company's next move was to buy Recor. Martha told Steed that the company is focused on tuck-in acquisitions valued in the mid-single-digit billions and below. The last three meaningful deals Medtronic has done over the past two years, for example, have all been in the ballpark of $1 billion.
Another priority for any M&A the company might pursue in the near term is a short time-to-revenue, Martha noted, meaning the acquired technology could be commercialized within six months if it isn't already on the market.
Regardless of what happens to Medtronic's own renal denervation system going forward, nobody will ever be able to say the company didn't give it the old college try – and then some.
Sign up for the QMED & MD+DI Daily newsletter.
You May Also Like
---