Software Manages Design and Development of Cardiovascular Device
Software Manages Design and Development of Cardiovascular Device

Software Manages Design and Development of Cardiovascular Device
Quickly getting a new product to market is critical in today's economy. However, the complexities involved in creating a new product, especially under a paper-based documentation system, can be a major roadblock to rapid market introduction. CardioGenesis Corp. (Sunnyvale, CA), a manufacturer of medical devices for severe coronary artery disease, is seeking FDA approval for a series of new cardiovascular devices designed to relieve uncontrollable angina. How soon these devices become available to surgeons and cardiologists depends on how quickly CardioGenesis can meet regulatory requirements.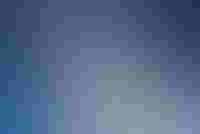 The company is currently developing three transmyocardial revascularization (TMR) devices to treat severe angina. These laser-based devices will enable doctors to create tiny channels in oxygen-deprived regions of the heart muscle that cannot be treated with either coronary artery bypass surgery or percutaneous balloon angioplasty. Critical to creating the TMR devices is maintaining a product development cycle that delivers these devices safely, precisely, and rapidly—and also is able to provide the necessary documentation for FDA and European CE-mark approval.
"Our cardiac surgeons and cardiologist customers expect a product that meets their needs and safely performs as it should every time it's used," says CardioGenesis CEO Allen Hill. Therefore, he says that an effective control system is essential to building products that have very high degrees of reliability when they are used in these incredibly demanding surgical environments.
Eliminating the Paper Trail
After reviewing several products, CardioGenesis selected the RapidPDM system from ConsenSys Software Corp. (San Jose) to manage its design and development processes. By implementing RapidPDM software, CardioGenesis automated its product development tracking and communications processes, reducing the time and cost associated with a paper-driven system. More important, the RapidPDM system facilitated quality control and regulatory approval by providing comprehensive documentation and an audit path for the TMR devices' development and design processes.
CardioGenesis required a software system that could be easily deployed and maintained, minimizing the demand on the company's information systems (IS) department. The program has empowered the company's engineering control board to plan, track, and manage the documentation release of its medical devices.
Within the 80-person company, CardioGenesis has approximately 25 installed computers. ConsenSys software resides on a Windows NT server and runs on Windows 95 desktops. The software was up and running within five days, and the company's users were trained on it in a half hour and were fully proficient in about two days.
"I find the ConsenSys system very intuitive and easy to use," says Marie Perez, CardioGenesis document services manager. "The key for a company such as ours is that we don't have the information systems department resources for administration and program management. With ConsenSys, I don't have to wait around for an IS technician; I manage the software myself."
Extensive Audit Trail Provided
FDA and European CE-mark review boards have the ultimate say on when and if a medical product will reach the market. The RapidPDM system has played an important part in facilitating the regulatory approval process by providing an extensive audit trail, documenting each stage of product development. According to the company, the software system has enabled it to move the TMR devices to market months fast-er than was possible before.
"The ConsenSys automated system effectively addresses a critical variable in the regulatory approval process—documentation. It greatly reduces risk in this game of infinite details," says Hill. "The software has helped us complete the review of documents related to the European approval process, providing us with market opportunities that are worth hundreds of thousands of dollars to our company."
Since RapidPDM was implemented in September 1996, it has helped CardioGenesis deliver the necessary documentation for CE-mark approval, contributing to the approval of the intraoperative TMR device launch in Europe. The software has also helped the company receive FDA clearance for beginning multicenter clinical trials of its percutaneous TMR device.
Product Development Process Streamlined
Prior to using RapidPDM, CardioGenesis relied on a manual, paper-driven development tracking and documentation process. The paper-based system was time-consuming, particularly when the company tried to get sign-off on engineering change notice (ECN) approvals. The review process was also time-consuming and burdensome. Approval required sign-off by six to eight people, resulting in a manual tracking of both reviewers and documents that could take days.
Using the software, Hill can now review a substantial ECN document in 15 to 20 minutes. He also can monitor the approval process on-line, making it possible to quickly identify and resolve any bottlenecks. According to Hill, benefits include the efficiency of the documentation process and the accuracy in product development. "I like how I can see the revisions on the system alongside the final document. In the old paper-based document system, I had to view each document physically side by side, and that took forever. Moreover, everyone had to manually write his or her annotations and then decipher each others' handwriting."
The software has also diminished the need for ECN board meetings. CardioGenesis used to meet two or three times a week for two hours in what Hill says often resulted in tumultuous debate. "Now, when the ECN board does need to meet, everyone sits in the conference room. The RapidPDM application and pertinent documents are projected on a screen for review and discussion, and changes are made in real time, eliminating additional review loops." The company estimates that the reduction of ECN meetings has saved $37,000 a year.
CardioGenesis has seen similar cost benefits by empowering its us-ers and keeping the document services group to one person, while still handling the increased documentation and workload that have resulted with the company's expansion. In medical device companies with manual, paper-driven systems, an average of two to six people are dedicated to the documentation process. By eliminating the need to hire additional document services staff, the company estimates that it has saved up to $300,000 a year.
"We've seen great benefits in our ability to solve our time-to-market and regulatory challenges while managing our resources effectively," says Hill. "This software will continue to play an important role in helping us bring our coronary medical devices to market worldwide."
Sign up for the QMED & MD+DI Daily newsletter.
You May Also Like
---