Farapulse Owns the Spotlight at Boston Scientific Investor Day
Farapulse Owns the Spotlight at Boston Scientific Investor Day
How Boston Scientific plans to disrupt an $8 billion market opportunity, and the analyst question that made the cardiology team laugh out loud.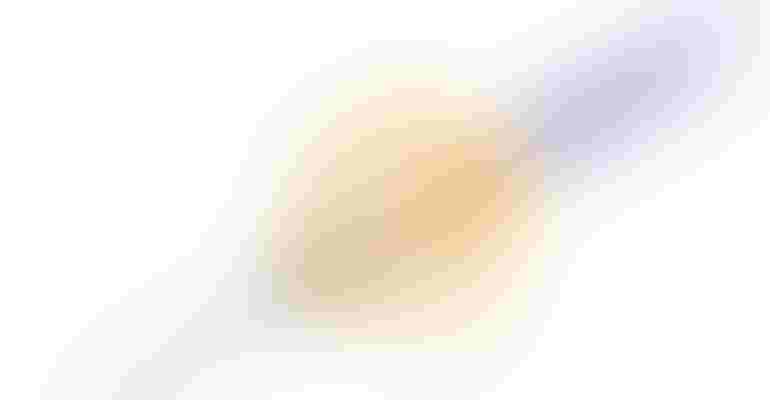 Boston Scientifics Farawave pulsed field ablation catheter part of the Farapulse platform, shown in "basket" configuration.
Image courtesy of Boston Scientific
Editor's note: This is the first of a two-part series on the Boston Scientific Investor Day presentation. This first part focuses on the company's Farapulse pulsed field ablation system. Part two will cover other key takeaways from the company.
Boston Scientific's cardiology team brought the big energy to the company's investor day presentation, held Tuesday. Enthusiasm for the company's groundbreaking Farapulse pulsed field ablation (PFA) system and its potential to reshape the landscape of cardiac ablation was even higher than anticipated.
Here are some key takeaways from the company's cardiology team:
Joe Fitzgerald, president of Boston Scientific's cardiology business, highlighted the company's early investment in Farapulse, emphasizing the company's commitment to its growth.
"We invested at the very early-stage seed, continued to invest and support the company, and bought them early so that we could scale the business."
This strategic investment was driven by the belief that Farapulse represents a "transformational electrophysiology opportunity" set to disrupt an anticipated $8 billion market, Fitzgerald said. The company also needed to buy Farapulse early in order to develop a robust supply chain around the technology.
"I don't stay awake at night based upon our supply chain because it's something Boston Scientific does really well, especially when you have a two-year head start," Fitzgerald said.
Boston Scientific has been operating with Farapulse in Europe for more than two years, with FDA approval expected in 2024. The company has treated more than 25,000 patients in nearly 200 accounts across Europe and Asia, showcasing consistent safety and efficiency, as well as a rapid learning curve.
Nick Spadea-Anello, president of Boston Scientific's electrophysiology business, echoed Fitzgerald's enthusiasm, positioning Farapulse as a game-changer.
"We do see PFA, specifically with Farapulse, being the new standard of care for the future of AF (atrial fibrillation) ablation," Spadea-Anello said.
He emphasized the reliability, reproducibility, safety, and efficiency of Farapulse, which he believes will make it the go-to choice for AF ablation in the coming years. He also highlighted the sheer scale of the opportunity, with more than 1.4 million cardiac ablations conducted annually, of which roughly 60% or more are related to atrial fibrillation, one of the most common and fastest-growing arrhythmias.
"We believe pulse field ablation will be the primary energy source for AF ablation in the next two to four years and beyond," Spadea-Anello said.
He also pointed out that the market is evolving toward procedures that combine pulmonary vein isolation (PVI) with additional lesion sets, known as PVI-plus. Both PVI and PVI-plus procedures are expected to grow, with a projection that 60% to 80% of procedures will use pulsed field ablation by 2028, primarily due to its safety profile, efficiency, and the benefits it offers to operators.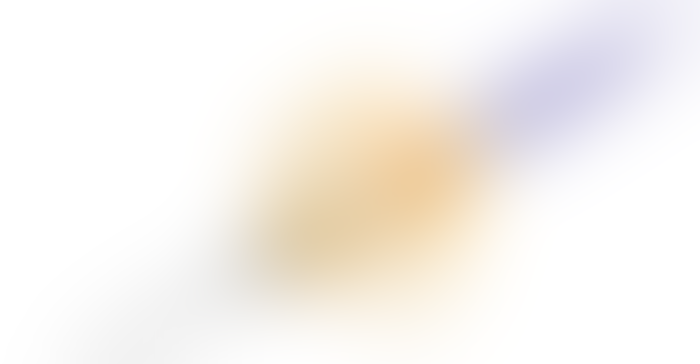 Spadea-Anello also highlighted the design of the Farawave catheter, an integral part of the Farapulse system. The catheter features a dual flower and basket configuration intended to allow physicians to perform a safe, reliable, predictable, and efficient PVI ablation. The design is intended to help physicians avoid complications such as phrenic nerve palsy, pulmonary vein stenosis, and fistulas. He also mentioned plans to introduce a next-generation Farawave catheter with navigation capabilities in the U.S. market by late 2024.
"We believe we can set the new standard with Farapulse as it relates to safety," Spadea-Anello said.
Brad Sutton, MD, chief medical officer for AF solutions at Boston Scientific, brought the focus to the clinical aspect. He highlighted the company's significant advantage in real-world evidence.
"With our head start commercially, we have by far and away the most evidence both in the real world," Sutton said.
He also pointed out that the learning curve with Farapulse is less steep compared to thermal ablation methods, resulting in lower fluoroscopy times as operators gain experience with the system.
The video below, courtesy of Boston Scientific, further highlights the entire system design.
"As expected, Farapulse pulsed field ablation was the star of the show, with management even more enthusiastic than we expected," Marie Thibault, a medtech analyst at BTIG, wrote in a report Wednesday.
Thibault noted that Farapulse is poised to launch in the U.S. in the second half of 2024, with a well-prepared team to support its introduction. She also highlighted a robust pipeline that includes a focal PFA catheter and ongoing clinical trials aimed at expanding its application to treat persistent atrial fibrillation (AF).
The analyst question that made Boston Scientific's cardiology team laugh out loud
Boston Scientific's cardiology team had quite the comical reaction to this seemingly innocuous question from Matt Taylor, a medtech analyst at Jefferies: "...On PFA, who has the second best PFA?"
As the rest of the cardiology team chuckled, Fitzgerald didn't miss a beat.
"Let me just jump in, we're not going to answer the second question," Fitzgerald said (the PFA question was the second of a two-part question from Taylor), which got a lot of laughs from the audience as well as the team on stage. "Based on all the things we've been repeating, the nearly 200 accounts and 25,000 patients, we understand the unique benefits of our system, the waveform, and the technique. But nobody answer that second question."
ADVENT trial: Positive outcomes and FDA approval anticipation of Farapulse
The ADVENT trial, a multicenter, prospective, and randomized controlled trial, enrolled 607 patients in the United States with paroxysmal AF who had previously been unsuccessfully treated with at least one anti-arrhythmic drug. The primary endpoint of the trial was to determine whether pulsed field ablation with the Farapulse device was non-inferior to the standard of care thermal ablation (using radiofrequency and cryoballoon) at the 12-month mark. The results showed non-inferiority, though the device did not meet the secondary effectiveness endpoint for superiority.
Notably, Farapulse PFA demonstrated non-inferiority to thermal ablation for the primary safety endpoint, despite one death in the PFA arm attributed to mechanical trauma and puncture. On the secondary safety endpoint, measuring the change in the cross-sectional area of the pulmonary veins at 90 days, the PFA device exhibited superiority over thermal ablation. Additionally, the Farapulse system significantly reduced procedure time, with a mean of 29.2 minutes compared to the thermal arm's mean of 50 minutes.
These positive outcomes from the ADVENT trial have positioned Boston Scientific for potential FDA approval in 2024, further solidifying its role as a frontrunner in the field of PFA.
Pulsed Field Ablation: An intensely competitive market
Pulsed field ablation is gaining momentum as a promising modality for treating AF, and Boston Scientific's Farapulse is at the forefront. But Medtronic is hot on its heels, along with Johnson & Johnson, and a few notable private players.
In March, Medtronic received a CE mark for its Affera mapping and ablation system, which includes the Sphere-9 catheter and the Affera Prism-1 mapping software. Together, Medtronic said the full system creates a new paradigm in electrophysiology through the integration of the Sphere-9 pulsed field ablation, radiofrequency (RF), and high-density mapping catheter, which maps and ablates atrial arrhythmias (fast, abnormal heart rhythms) and provides real-time feedback through mapping and navigation software.
The Affera mapping and ablation system will be commercially available beginning in the first half of 2023 in Europe, the company said. Medtronic acquired Affera in August 2022.
The Sphere-9 catheter, coupled with the integrated mapping and navigation system, is designed to quickly generate sophisticated electro-anatomical maps allowing the physician to deliver wide-area focal ablation lesions of choice between RF or pulsed field ablation, based on the patient and procedure needs. Given its size, the all-in-one catheter's nitinol 9mm ablation tip has the potential to require fewer focal ablation lesion applications that may result in lower procedure times than standard irrigated ablation catheters, Medtronic said. The mapping software is designed to enable an optimized user experience by delivering streamlined insights and feedback to support procedure performance.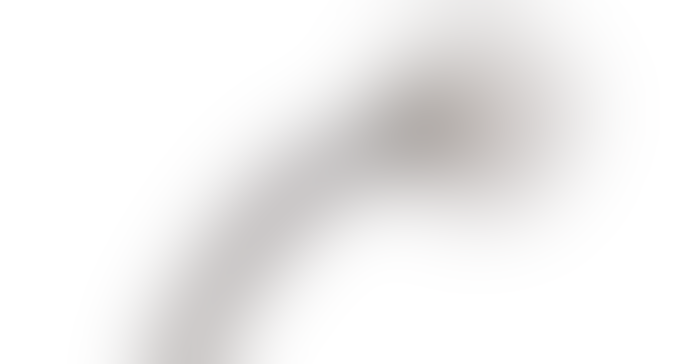 "The revolutionary Affera mapping and ablation system combined with the Sphere-9 catheter represent a great advancement in the field of HD mapping and focal ablation," said Khaldoun Tarakji, MD, vice president and chief medical officer for Medtronic's cardiac ablation solutions business. "Current technologies require the use of separate HD mapping and ablation catheters. The ability to map, ablate, and validate with the Sphere-9 catheter enables the physician to eliminate the need to exchange catheters and empowers them to choose the energy source, whether RF or PF, based on the patient's needs. All this leads to improving efficiency and most importantly, enhancing the safety of ablation procedures for our patients."
Medtronic announced in December that enrollment was completed in Affera SPHERE Per-AF, a randomized, controlled FDA investigational device exemption pivotal trial. That trial, designed to evaluate the safety and effectiveness of the Affera mapping ablation system for the treatment of persistent atrial fibrillation, is currently in its 12 month follow up phase.
Medtronic recently presented long-term data from the PULSED AF study at the 2023 American College of Cardiology Scientific Sessions & Expo (ACC.23). The prospective, multi-center, non-randomized, unblinded study is designed to evaluate the safety and effectiveness of Medtronic's PulseSelect pulsed field ablation system for the treatment of atrial fibrillation.
The PULSED AF study exceeded its performance goal of freedom from a composite of serious procedure and device-related adverse events with a 0.7% (p=0.002) rate of primary adverse events in both patient cohorts. There were no esophageal events, instances of pulmonary vein stenosis, or phrenic nerve injury.
PULSED AF exceeded the threshold for efficacy performance at 66% efficacy in paroxysmal AF patients and 55% in persistent AF patients (p50% (paroxysmal) and >40% (persistent) at 12 months. The PULSED AF primary effectiveness endpoint included a composite of measures based on efficacy endpoints across multiple studies of radiofrequency and cryoablation energy sources. The composite endpoint included freedom from acute procedural failure, arrhythmia recurrence, repeat ablation, direct current cardioversion, left atrial surgery, or antiarrhythmic escalation through 12 months, excluding a three-month blanking period.
Freedom from atrial arrhythmia recurrence at 12 months was 70% in the paroxysmal cohort and 62% in the persistent. Additionally, clinical success, freedom from recurrence of any symptomatic atrial arrhythmias, was 80% for paroxysmal and 81% for the persistent cohort.
And finally, Johnson & Johnson also has a horse in this race. In February, J&J presented 1 year outcomes from its European trial, inspIRE, at the International AF Symposium. The data was also published simultaneously in Circulation: Arrhythmia and Electrophysiology.
"The inspIRE study achieved early success at the prespecified interim analysis, meeting both primary safety and efficacy endpoints, achieving an important milestone in the development of the novel, mapping-integrated, variable-loop, pulsed field ablation catheter," said Vivek Y. Reddy, MD, director of cardiac arrhythmia services at The Mount Sinai Hospital and the Mount Sinai Health System, and a professor at Icahn School of Medicine at Mount Sinai. "PFA is a new frontier in cardiac ablation and seeing these interim results reinforces electrophysiologists' enthusiasm for this innovative technology."
The inspIRE clinical trial conducted in Europe is a prospective, multicenter, nonrandomized study evaluating the safety and efficacy of the company's Varipulse catheter and Trupulse generator in treating symptomatic drug refractory recurrent paroxysmal atrial fibrillation. The company touts that this is the first clinical study for the PFA system with full electroanatomical mapping system integration.
Across 13 centers, 226 patients were enrolled (40 in wave I, 186 in wave II). There were no esophageal thermal lesions, pulmonary vein stenosis, or coronary spasm assessed in wave I cohort. In wave II, an independent data monitoring committee declared early success after 186-patient enrollment and 60 patients completing 12-month follow-up. No primary adverse events were reported (0%). With 100% entrance block, PVI without acute reconnection was achieved in 97.1% of targeted veins. Primary efficacy was achieved in 70.9%, 12-month freedom from symptomatic atrial fibrillation, atrial flutter, and atrial tachycardia recurrence and repeat ablation was 78.9% and 92.3%, respectively.
J&J's Varipulse device is a steerable, multielectrode catheter designed to enable cardiac electrophysiological mapping and ablation functionalities through the Trupulse generator. The catheter uses PFA in treating symptomatic drug refractory recurrent paroxysmal (intermittent) atrial fibrillation. It is designed to be used with the company's Carto 2 system, enabling mapping integration to the application of PF energy. 
In addition to the inspIRE clinical trial in Europe, Biosense Webster is conducting the admIRE clinical study in the United States to evaluate the safety and effectiveness of its investigational PFA system.
Don't underestimate the private players in PFA
Vancouver, British Columbia-based Kardium also hit a milestone in March. The company said the first patients had been treated in its PULSAR clinical study, which will evaluate the safety and effectiveness of the company's Globe pulsed field ablation system. The international, multicenter study trial has been greenlit by regulatory bodies in the United States, Canada, and Czech Republic.
The PULSAR study is expected to enroll more than 400 patients for treatment at up to 35 sites in the United States, Canada, and Europe. Vivek Reddy, MD, (Mt. Sinai Hospital, New York, NY) and Atul Verma, MD (McGill University Health Centre, Montreal) are the principal investigators on the study. The first patients were treated at Na Homolce Hospital, Prague, by Reddy, Petr Neužil, MD, PhD, and Jan Petru, MD.
Kardium said the study expands on the first-in-human trial (PULSE-EU) of 69 patients treated with the Globe System. The initial results of the PULSE-EU study were recently published in Journal of the American College of Cardiology: Electrophysiology. These results demonstrated 100% acute PVI and 100% durable isolation at three-month remapping in patients who received an optimized PFA dose.
"From our experience with the PULSE-EU study, we have found the Globe System can provide a rapid and durable treatment of atrial fibrillation and has so far demonstrated exceptional rates of effectiveness," said Reddy, director of cardiac arrhythmia services for The Mount Sinai Hospital. "I am excited to begin treating patients in the PULSAR [investigational device exemption] study."
The Globe System features a catheter with 122 gold electrodes, each of which can map a patient's cardiac anatomy and electrical activity and deliver PF energy to the heart, Kardium said.
"The Globe System's capabilities to deliver rapid PVI and customized PF lesions outside of the pulmonary veins, combined with high-definition mapping and real-time tissue contact maps, allow me to deliver a comprehensive treatment to patients," said Verma, MD, associate professor at McGill University, McGill University Health Centre. "The PULSAR study will expand our knowledge in the exciting and rapidly developing field of PF."
In October 2022, Laguna Hills, CA-based Adagio Medical announced its first pulsed field cryoablation (PFCA) procedure performed using the Adagio CryoPulse catheter system as part of the PARALELL trial. The procedure was performed at St. Antonius Hospital Nieuwegein, Netherlands by Lucas Boersma, MD, PhD, a professor at Amsterdam University Medical Center, and a co-principal investigator of the trial.
"PFCA is a unique ablation modality consisting of a 30-second ultra-low temperature cryoablation (ULTC) cycle with pulsed field ablation (PFA) delivered at the very end of the cycle using a single catheter system," Boersma said. "The recent trial of ULTC established a new benchmark of ablation effectiveness in persistent AF with reported 85% freedom from AF after a single procedure, and the PARALELL trial will test the performance of PFCA against that benchmark, with additional benefit of shorter ablation times. In addition, the trial design allows for randomization of patients to PFCA or PFA, delivered by the same catheter to create identical sets of lesions with similar characteristics."
The ablation procedures in the PARALELL trial will be performed using the first generation of Adagio's CryoPulse PFCA catheter in combination with PFA and iCLAS cryoablation consoles. The iCLAS cryoablation system for treatment of paroxysmal and persistent AF as well as atrial flutter is already on the market in Europe. The safety and effectiveness of the iCLAS system for the treatment of persistent AF are being evaluated in an FDA investigational device exemption trial in the United States. The Adagio Medical clinical trials portfolio also includes the Cryocure-VT trial, which is evaluating safety and performance of the vCLAS ULTC catheter system for treatment of monomorphic ventricular tachycardias.
"PFA has recently captured the attention of the EP community with the expectation of achieving safer and faster procedures based on the selective effect on the myocardium as compared to currently dominant point-by-point RF ablations, and multiple PFA systems are currently undergoing clinical evaluations," said Verma, who is co-principal investigator of Adagio's trial (in addition to Kardium's trial). "Physiologically, PFCA builds on the tissue selectivity of PFA by focusing electrical fields into a target myocardial tissue, pre-treated by short-duration ULTC to increase lesion depth and ensure transmurality, and by forming the isolating layer of ice between the electrodes and the blood. As a result, microbubble showers, phrenic nerve capture, and muscle contractions observed in traditional PFA are effectively eliminated. So, in effect, we are taking advantage of the benefits of ULTC and PFA collectively, while minimizing their individual disadvantages."
Olav Bergheim, president and CEO at Adagio Medical, said the company's immediate goal is to use the results of the PARALELL study to obtain CE mark for the first-generation CryoPulse catheter system, thus putting all three ablation modalities, ULTC, PFA, and PFCA "at the fingertips of every electrophysiologist, first in Europe and eventually worldwide."
Sign up for the QMED & MD+DI Daily newsletter.
You May Also Like
---