Come on, Boston Scientific, Don't Leave Us Hanging
Come on, Boston Scientific, Don't Leave Us Hanging
This week in Pedersen's POV, our senior editor questions Boston Scientific's decision to dodge an analyst's question during a recent investor event.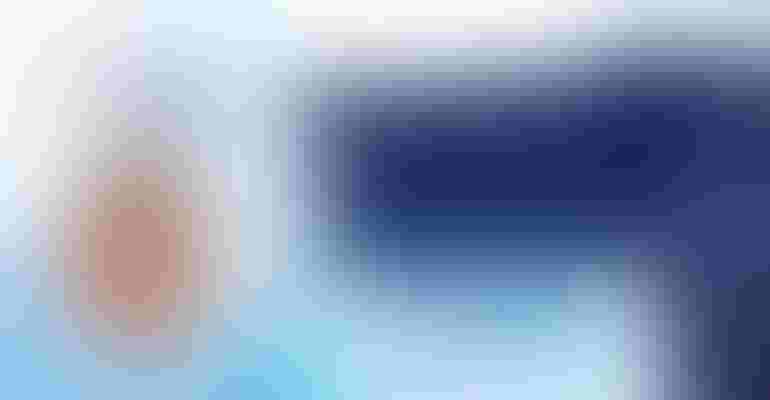 A medtech analyst asked an $8 billion question at Boston Scientific's analyst event last week that the company will not answer.
I'll get to the question itself – and what I think the answer is – in a second. First, let me give you some context.
Boston Scientific began investing in Farapulse in 2014, recognizing the long-term potential of pulsed field ablation (PFA) for treating atrial fibrillation. The company signaled its intent to buy Farapulse in 2020, and followed through on that intent in 2021.
The technology was first-to-market in Europe and is now on track to be first-to-market in the United States, pending FDA approval.
"We invested at the very early-stage seed, continued to invest in and support the company, and bought them early so that we could scale the business," Joe Fitzgerald, president of Boston Scientific's cardiology business, told investors and analysts last week at the company's investor day event.
He and his team went on to explain why Farapulse represents an opportunity to disrupt what will eventually be an $8 billion market.
By the end of the presentation, it was clear that Boston Scientific is positioned to be the number one player in the PFA game. That begs the question, who will be player number two? Or, as Matt Taylor of Jefferies put it, "who has the second best PFA?"
Fitzgerald jumped right in to blatantly dodge the question and instruct his entire team not to answer it either, which got quite a few laughs from those on stage as well as the crowd. I watched all four hours of the event via the webinar replay, and I too laughed out loud at how quickly the question was shot down. And then I apologized to my Saint Berdoodle for disrupting her nap.
Listen, I get it. It's bad form to comment on a competitor's product – especially during your own event. But I can't help wondering, given Boston Scientific's likelihood of being the number one player in PFA, why not just say which of their peers they think will be number two? It's not like we can't all hazard a pretty good guess already.
I've been following Boston Scientific since 2006, however, and the company seems to have a consistent policy in play for these types of questions. While some of the big medtech players have become increasingly competitive in recent years, Boston Scientific tends to play a fair game. While competitive, I've never seen the company deliberately bean another company, and I respect that.
Hot on Boston Scientific's heels in PFA, Medtronic scored a CE mark for its PFA offering in March. That technology has some distinct differences compared to the Farapulse system, in that Medtronic combines a mapping and ablation system with the Sphere-9 catheter, allowing physicians to choose between radiofrequency and pulsed field ablation based on the patient and procedure needs.
The current version of Farapulse requires physicians to use separate mapping and ablation catheters. Boston Scientific is working to add a next-generation Farawave catheter with navigation capabilities to its roster. That device could be on the U.S. market by late 2024, the company noted during the investor event.
As it stands today, pulsed field ablation is in early innings in Europe, and the game hasn't even started in the United States yet. So, a lot can change between now and the end of 2024 and beyond.
So, here's my answer to Matt Taylor's question: Medtronic has the second-best PFA technology after Boston Scientific's Farapulse.
And if I had $8 billion (I don't), I would bet that's Boston Scientific's answer as well.
Sign up for the QMED & MD+DI Daily newsletter.
You May Also Like
---