CareDx CEO: 'We're Not Just a One-Trick Pony'
CareDx CEO: 'We're Not Just a One-Trick Pony'
Reg Seeto, who took the helm in November, shares his plans for keeping CareDx on its strong growth track.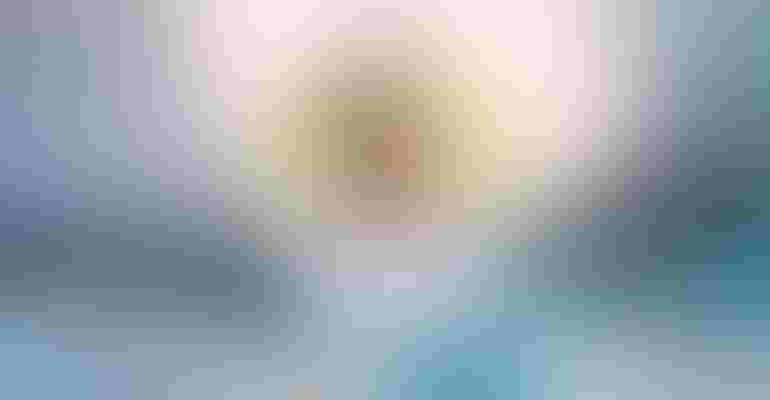 South San Francisco, CA-based CareDx saw its revenue grow about 51% in 2020, even with underlying challenges of COVID-19 that so many medtech companies faced last year, and a CEO transition in November.
Reg Seeto took the helm at the transplant testing company in November, replacing Peter Maag, who assumed the role of executive chairman of the company's board. The company said it was a long-planned transition. Seeto joined CareDx in 2018 as president and chief business officer and worked closely with Maag, the board, and the management team to set the company's strategic direction and lead the commercial, clinical, manufacturing, and R&D organizations.
So far the company is off to a strong start under Seeto. As MD+DI reported in January, CareDx and IDbyDNA inked an exclusive partnership focused on the development of metagenomic infectious disease testing specific to transplant patients. The companies plan to develop AlloD, a tailored infectious disease testing solution that identifies more than 100 pathogens and drug resistance in viruses and bacteria, specific to organ transplant donors and recipients.
We spoke with Seeto this week about his plans for the company in 2021 and beyond. The interview has been edited for length and clarity.
MD+DI: I know that you worked closely with Peter and that your transition to CEO was long planned, but it couldn't have been easy to take the helm in the middle of a pandemic. Any lessons learned or challenges you can share from your transition to the CEO position?
Seeto: Pandemic or no pandemic I think the transition was smooth and that's because I had all the different functions in the organization, you know, medical manufacturing, marketing, corporate development, R&D ... everything except HR and finance. So I think in that way, the last two years I was actually managing the core business parts of the organization across our business lines or the product development bringing things into the organization and setting the strategy ... so in many ways it was fairly seamless. In addition, Peter and I have known each other for more than 20 years, I think I'd been meeting with the board members on a monthly basis for the last half of the year, so I think many things were put in place to make it one where the board was comfortable, where Peter was obviously very supportive, and where I had a fairly natural transition. In that first eight weeks what was important for me was to address two areas. One was that transition with the external stakeholders, so I did more than 130 investor meetings in that first eight weeks across four conferences and individual one-on-ones that we had during that time, and that was really important for me to get to know current investors, get to know new investors, but also to share my story. And the second one was then to speak with the entire organization multiple times, one was through one-on-one's, townhalls, different site meetings with locations across the U.S. and across the globe, and also the same time then to do individual one-on-ones with a subset of people as well.
MD+DI: What is your vision for CareDx in 2021 and beyond?
Seeto: The strategy didn't change so much as a result of the transition, the things that are tangibly different in 2021 is adding along with our vision and mission some values ... one thing I did was make sure that we had things that were developed by the organization and also voted upon by the organization so we actually had a townhall with a set of values which were selected by the organization and then we had a vote ... it was how do we drive innovation and create this leadership mindset? How do we continue the patient centricity to drive our decision-making? How do we use accountability to deliver results? How do we use continuous improvement to bring a level of quality focus? And then, how to use our collaboration and 'can do' attitude to build the culture. ...What we want to do is have a set of values that would be used for decision making, and I think in terms of you know the vision and mission the only thing that I sort of changed was the fact that we want to focus on the entire patient journey and build the connection with the transplant ecosystem. Overall 2021 is a year of growth and probably the pivot point is direct-to-patient in 2019 the focus was direct-to-center, in 2020 the thematic was direct-to-innovation with multimodality, and so 2021 is really connecting the patient. That's why the vision and mission talks about connection, but also talks about the entire patient journey, which is pre-transplant, peri-transplant (during), and post-transplant.
MD+DI: What are you most excited about for the year ahead? 
Seeto: Probably three things. One is to continue to grow the organization, we've grown five-fold in the last the last three years from 100 to 500 people, so I think continuing to build a really strong global organization is really important. The second is, how do we continue to play a role in that patient journey? So we're building out new offerings, for example, we can we do more in the dialysis patient? What can we do more in the work with organ procurement organizations? So really this whole direct-to-patient thematic is something which is really important for us and I think that's why we've been building and scaling our businesses along those lines. Third is, you know, we're building the future. ...To me it's really exciting to talk about the future so you know that we're not a one-trick pony, or a two-trick pony, or a three-trick pony, but one that has durability over the next decade.
Sign up for the QMED & MD+DI Daily newsletter.
You May Also Like
---