Are Weight-Loss Balloons Killing Patients?
Are Weight-Loss Balloons Killing Patients?
FDA is keeping tabs on two liquid-filled intragastric balloon systems used to treat obesity because at least five patients have died within a month of having the insertion procedure.
Amanda Pedersen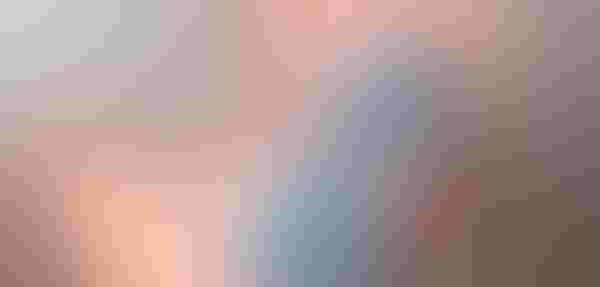 ReShape Medical's Integrated Dual Balloon System, approved by FDA in 2015, is one of two balloon-based obesity treatment devices that have been linked to recent patient deaths.
FDA is keeping tabs on two liquid-filled intragastric balloon systems used to treat obesity after five patients died within a month of having the insertion procedure.

FDA has alerted gastrointestinal surgeons that five patients died soon after having a procedure to receive a liquid-filled intragastric balloon system to treat obesity. Four of the patients who died had received the Orbera Intragastric Balloon System made by Austin, TX-based Apollo Endosurgery, and one patient had received the ReShape Integrated Dual Balloon System made by San Clemente, CA-based ReShape Medical.
Both balloon systems were among a rash of devices FDA approved in 2015 aimed at tackling the obesity epidemic.
FDA said in a letter to healthcare providers that all five reported deaths occurred from 2016 to present within a month of balloon placement, and three occurred as soon as one to three days after the procedure. The agency said two additional patients died in the same time period from apparent complications associated with the balloon treatment - one gastric perforation with the Orbera system and one esophageal perforation with the ReShape device.
And yet, FDA said it does not know the root cause or incidence rate of patient death, nor has the agency been able to "definitively attribute" the deaths to the devices or the procedures for these devices.
The letter the agency issued this week serves as a follow up to a letter it sent to providers in February recommending close monitoring of patients with liquid-filled intragastric balloon systems for the potential risks of acute pancreatitis and spontaneous over-inflation. Since that time, both Apollo and ReShape have revised the product labeling of the devices to address these risks, FDA noted.
That recommendation still stands, the agency said, and doctors are urged to report any adverse events related to these devices through MedWatch, FDA's reporting program.
FDA said it will also obtain more information to further assess the safety and effectiveness of these devices through the required post-approval studies for each balloon system.
Apollo inherited both the Orbera balloon and the Lap-Band device though its $110 million acquisition of Allergan's obesity intervention division in 2013. The Orbera balloon, made of silicone, is placed into the stomach endoscopically while it is deflated, then it is filled with saline until it is about the size of a grapefruit, according to Apollo. The balloon is only in the stomach for six months, but patients continue to receive individually-tailored weight-loss support for a full year from a team of specialists.
Similarly, the ReShape balloon is also inserted endoscopically and filled with saline, and it too is removed after six months. The difference with this system is that it consists of two balloons attached to a flexible shaft, with the idea being that it will conform more easily to the natural shape of the patient's stomach to make it more tolerable, despite taking up more space in the stomach.
One of the known risks of balloon-based obesity devices is that they sometimes deflate inside the stomach and slip into the patient's intestines, which can lead to a dangerous bowel obstruction. ReShape's balloons, however, are designed to be independent of each other so that if one balloon deflates the other should stay in place and - in theory - anchor the system in the stomach so it can't move into the intestines. The ReShape balloons also have blue dye in the saline, and patients are supposed to call their doctor if they see blue dye in their urine, as that could indicate a deflation.
Amanda Pedersen is Qmed's news editor. Contact her at [email protected].
[Image credit: ReShape Medical Inc.]
Sign up for the QMED & MD+DI Daily newsletter.
You May Also Like
---