Zimmer Biomet Will Be the New Incarnation of the Merged Competitors
Zimmer Biomet Will Be the New Incarnation of the Merged Competitors
Zimmer Biomet will be the name of the entity that emerges from the merger of two rivals when two big names of the orthopedics industry combine.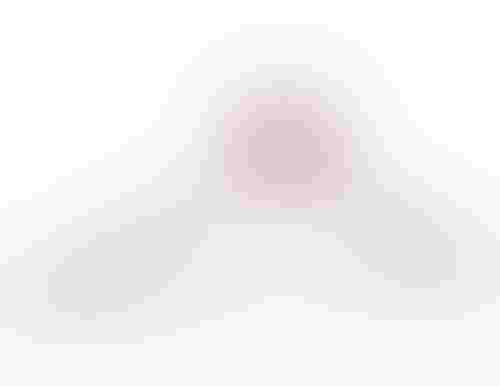 Last week Zimmer announced that after the merger with its erstwhile rival Biomet, the new company will be known as Zimmer Biomet.
The transaction is expected to close in the first quarter 2015, pending regulatory review.
David Dvorak, Zimmer's current CEO, will lead Zimmer Biomet as president and CEO with 12 executives directly reporting to him, according to a press release.
The functional leaders of Zimmer Biomet are as follows:
Robin Barney, Senior Vice President, Global Operations and Logistics. She comes from Biomet.

Audrey Beckman, Senior Vice President, Strategic Quality Initiatives. Beckman comes from Zimmer.

William Fisher, Senior Vice President, Global Human Resources. Fisher is from Zimmer.

Daniel Florin, Senior Vice President, Chief Financial Officer. Florin who is from Biomet will replace James T. Crines, Zimmer's current CFO. Crines will retire and be an adviser after the close.

Emmanuel Nyakako, Senior Vice President, Global Quality, Clinical and Regulatory Affairs. Nyakako comes from Zimmer.

Chad F. Phipps, Senior Vice President, General Counsel and Secretary. Phipps comes from Zimmer.
The new company will have three business units and three geographic regions:
Spine, Microfixation, Bone Healing and Dental businesses - this unit will be led by Biomet's Adam Johnson, who will now become Group President.

Sports Medicine, Extremities, Trauma, Biologics and Surgical businesses - this group will be led by Zimmer's David Nolan, who will now become Group President

Knee, Hip and Bone Cement businesses - this business will be led by the new group president Daniel Williamson, currently with Biomet.
The three geographic areas of operation for Zimmer Biomet will be:
The Americas made up of United States, Canada and Latin America. Biomet's Stuart Kleopfer, will be president of the Americas.

EMEA comprising Europe Middle East and Africa. Zimmer's Katarzyna Mazur-Hofsaess will oversee this region.

Asia Pacific made up of China, Japan, India, Australia, New Zealand, Korea and Southeast Asia. Zimmer's Sang Yi will replace Stephen Ooi, Zimmer's current president of Asia Pacific, who intends to retire. Ooi will stay on as an adviser after the deal closes.
"These announcements mark important milestones that will help advance the effective integration of our two companies upon closing," Dvorak said. "Zimmer and Biomet each have extraordinary talent across all levels, and we are confident that we have put in place a team and organizational structure to drive the combined company into this new chapter. In addition, becoming Zimmer Biomet brings together two well-respected and recognizable names in the industry that share a commitment to new innovations that enhance patient outcomes and improve quality of life."
 [Photo Credit: iStockphoto.com user andreync]
-- By Arundhati Parmar, Senior Editor, MD+DI
[email protected]
Correction: An earlier version of this story wrongly identified Robin Barney's gender.  
Sign up for the QMED & MD+DI Daily newsletter.
You May Also Like
---