Workforce Quality: A Key Priority in Relocation and Expansion
Workforce Quality: A Key Priority in Relocation and Expansion
Medical Device & Diagnostic Industry MagazineMDDI Article IndexOriginally Published September 2000 Device manufacturers engaged in the site selection process can take steps to ensure the availability of a productive workforce.Mark Turner
Medical Device & Diagnostic Industry Magazine
MDDI Article Index
Originally Published September 2000
Mark Turner
Recent breakthroughs such as the mapping of the human genome have underscored both the enormous potential for innovation and growth and the heightened expectations facing the medical- and technology-based sectors of the economy. For many companies, these developments have also given rise to strategic concerns regarding site selection and staffing, such as: Is the current workforce up to the challenge? What resources will be required to effectively and cost-efficiently train and retrain workers? Which relocation or expansion sites will yield the quality and number of people needed to secure and maintain a competitive advantage?
The national business agenda has never been more focused on workforce quality and availability. With unemployment at record low levels, the demand for skilled professionals and technicians and experienced, productive workers is at an all-time high. In medical manufacturing and related industries, companies that are relocating or expanding will increasingly be drawn to locations offering a ready pool of well-educated, trainable workers for staffing new operations. This article describes some steps that biomedical or device companies engaged in the site selection process can take to ensure access to a high-quality workforce capable of meeting present and future objectives for productivity and profitability.
GAUGE THE DEPTH OF AN AREA'S LABOR POOL
Low unemployment rates have reduced the number of available employees in most communities. However, given the high levels of experience and skills required by medical device manufacturers and technology-based businesses today, many such companies are choosing not to rely on the unemployed to staff their new operations. They're turning instead to a group that may be overlooked in assessing a community's workforce assets: the underemployed.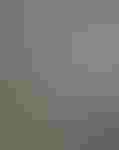 Projects like those at the Spokane Intercollegiate Research & Technology Institute demonstrate the influence of university programs on future biomedical innovation.
Underemployed workers are those who have the skills, experience, and education to qualify them for higher pay and more-responsible positions. Often called the "hidden workforce," the underemployed tend generally to be well educated, with a wide variety of capabilities and expertise. When finding quality workers is a top site selection priority, the ability to tap a deep and accessible underemployment pool can be a definite advantage. Firms thinking about relocating to an area should ask their site selection consultant to quantify and qualify the underemployed workforce in any community under consideration.
IDENTIFY LOCAL EFFORTS TO PROMOTE A COMPETENCY-RICH WORKFORCE
A quality workforce rarely evolves independently. It is largely built and nurtured through communitywide efforts led aggressively by partnerships among business groups, educational institutions, and local governments. As a technology company puts together a short list of relocation and expansion sites, it should look for local business-backed programs that help introduce students to career options, give them practical experience, and help them bridge the school-to-work gap.
Mentoring and internship programs sponsored by biotech and biomedical research and manufacturing firms (or associations) that expand industry-specific capabilities are also important resources in nurturing a strong workforce. By connecting the high school curriculum with postsecondary technical training and on-the-job experience, public/private partnerships can initiate development of a highly skilled, homegrown workforce ready to step into the technology-based jobs typically created by medical device manufacturers.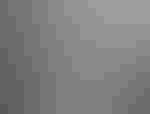 For emerging medical device or biotech companies with high startup expenses, "rent a bench" laboratories can offer an important, cost-efficient advantage.
Such collaborations can help ensure that overall academic standards reflect not only exacting technical competencies, but also the basic and social skills students need to qualify for jobs and secure advancement opportunities. School-to-work initiatives—along with ongoing education and retraining programs targeted to both the current and emerging local workforce—are evidence of a community's long-term investment in providing a progressive, resource-rich business environment. In this regard, medical device companies interested in an area should
Take a look at high school programs in science, business, and other key disciplines, examining mentoring and school-to-work initiatives closely.

Review technical training initiatives that target key skills of potential value to the company, including machining, lean manufacturing, computer programming, and others that apply.

Look for degree programs in critical manufacturing, engineering, and bio-medical or biotechnical disciplines, as well as business management and marketing programs.
ASSESS LOCAL TRAINING AND CONTINUING-EDUCATION INITIATIVES
Medical technology­based companies that compete in today's global marketplace must field flexible, innovative manufacturing and delivery systems. To meet these objectives, they will require a stream of productive, trainable employees with the ability to constantly upgrade and expand their skills.
A broad range of lifelong learning options—for example, opportunities that allow employees to pursue graduate degrees, participate in research and development activities, or create valuable intellectual capital—are essential to attract and keep the best employees. Locating in areas that provide such higher-education options for professionals (and, increasingly, for members of their families) gains companies a powerful tool for recruiting and retaining the most talented workers.
Customized, industry-specific training programs to hone workers' skills and allow them to develop new ones help businesses in the medical technology industry—where constant innovation is the norm—stay ahead of advancing technologies. When assessing the capabilities of a community, firms should look for a range of locally based and state-supported training opportunities that include options for centralized and on-site sessions and offer industry-recognized certifications. Companies can identify such resources by
Asking local colleges and private trainers to demonstrate ways they have worked with existing medical manufacturing businesses.

Visiting with local biomedical/ biotechnical associations to learn about industrywide training initiatives.
SEEK A BUSINESS ENVIRONMENT THAT ATTRACTS TOP WORKERS
Growth-savvy communities often apply the "if you build it, they will come" theory to workforce development. The "it" represents a business environment that encourages and nurtures the growth of entrepreneurial businesses and acts as a magnet to attract highly skilled professionals and technicians who want to be where the action is. Medical device manufacturers looking for a new location and a quality workforce are favoring areas where clusters of start-ups focused on developing and commercializing emerging technologies drive innovation and promote high productivity levels. Industry clusters also offer sought-after professionals a sense of community and forums in which to exchange and develop ideas and form mutually beneficial relationships with colleagues.
SPOKANE: AN EMERGING INDUSTRY CENTER
With its outdoor-oriented lifestyle and vital business environment, the Spokane, Washington, area is home to a growing number of biotech and biomedical research, development, and manufacturing companies. The city boasts a solid infrastructure of academic, health sciences, and other research-based institutions and programs, including Eastern Washington University's celebrated undergraduate biotechnology program and several research and degree programs in healthcare disciplines housed at a new health sciences center at Washington State University­Spokane. The city's expanding inventory of laboratory and flexible manufacturing space—often in short supply in larger biotech centers—includes the Spokane Intercollegiate Research & Technology Institute's "rent-a-bench" biotechnology development laboratory. Private contract manufacturers such as Hollister-Stier Laboratories, a leading manufacturer of allergenic extract products are also located there.
New sources of venture capital and public and private organizations that provide commercialization and product development services add to the community's appeal as a business location. For example, BioGenetic Ventures Inc., which invests in the development and commercialization of emerging scientific research, announced three such funding ventures in Spokane during spring 2000.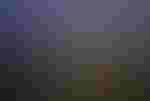 Besides patient care, the Heart Institute of Spokane is the site of basic research and device development.
Medical device companies in the area include Accucare Inc., a manufacturer of patient alarms for long-term care Advanced Reproduction Technologies, a specialist in in vitro fertilization screening products Bird Space Technology, a developer of medical respirators Lifestream Technologies, a manufacturer of medical diagnostic and surgical instruments and apparatus and Pneumex Inc., a manufacturer of physical therapy and sports rehabilitation equipment, among others.
Workforce development has long been a priority among those who seek to attract medical technology–based businesses to Spokane. The area features flexible, industry-specific training programs developed through the Community Colleges of Spokane, a range of undergraduate- and graduate-level courses of study, and a communitywide school-to-work initiative.
With a local healthcare workforce of more than 18,500, Spokane offers a significant concentration of medical services and fertile ground for medical product development, clinical research, and public/private partnerships. A notable example is the Heart Institute of Spokane, which is engaged in original and collaborative cardiovascular research, including the development of new devices.
For medical device manufacturers, a rich industry cluster must include a variety of suppliers, vendors, and potential partners, such as precision machine shops, plastic injection molders, computer programming specialists, and others who can handle complex outsourcing assignments. Industry members will also benefit from a substantial healthcare community that demonstrates the infrastructure for growth—broad-based clinical practice, focused research, and extensive educational opportunities.
Business incubator programs that help uncover sources of venture capital and provide facilities where development work in emerging technologies can go forward are also important resources for device companies looking to relocate for expansion and growth. Similarly, research and development centers that help entrepreneurs bring their ideas to the marketplace and encourage technology transfer are significant assets for companies in which rapid product development is crucial to success. To help them gauge the suitability of a prospective site, companies should:
Assess the overall healthcare community for vitality and innovation.

Survey local businesses to determine if adequate suppliers are nearby.

Ask about business incubators, R&D assistance, commercialization centers, and the like.
FAVOR COMMUNITIES THAT OFFER A HIGH QUALITY OF LIFE
Before the "new economy" took hold, workers went where the jobs were. But today, high-skill jobs and the companies that create them increasingly go where top workers choose to be. Skilled, motivated workers who are sought after by progressive medical manufacturing companies will increasingly demand not only a good place to work but a good place to live. In choosing a relocation or expansion site, companies should favor those communities that have solid strategies in place to parlay an attractive quality of life into an effective tool for workforce development and retention.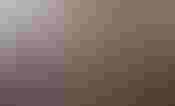 Effective regional training programs and an attractive quality of life can foster the kind of employee stability that in turn benefits company productivity and success.
Quality of life is not defined simply by a desirable climate, dramatic scenery, or range of shopping opportunities. Factors such as affordable housing, good education systems, and a family-friendly environment can be critical in attracting reliable workers with the skills and knowledge to contribute to a firm's long-term success. Companies contemplating a move should talk to local residents and familiarize themselves with the genuine advantages and daily pleasures of living in a particular community.
CONCLUSION
A stable, well-trained, productive workforce is a key competitive factor for medical manufacturing companies planning for growth. The time and effort that a company spends in assessing the pool of workers in a potential relocation or expansion site is an investment that will create valuable long-term returns.
Mark Turner is president of the Spokane Area Economic Development Council, a private, nonprofit organization working to promote quality growth and development of the region's economy.
Back to the MDDI September table of contents | Back to the MDDI home page
Copyright ©2000 Medical Device & Diagnostic Industry
Sign up for the QMED & MD+DI Daily newsletter.
You May Also Like
---