What Does It Take to Get Hired In The Medical Device Industry These Days?
What Does It Take to Get Hired In The Medical Device Industry These Days?
Significant shifts in the medtech marketplace has created a skill shortage in the medical device industry. Jim Prutow of PricewaterhouseCoopers explains what companies are looking for these days in the people they hire.

After 25 years in the medical device industry, I have seen a significant shift in recent years in the skills required to be successful in this industry.
It is no longer enough to be an excellent functional leader. Now companies want a global citizen possessing the ability to work across disciplines while also being an expert on consumer needs.
Multiple headwinds face medical device companies today. They include addressing the needs of more diverse and demanding customer segments, understanding different consumers in different markets, and fighting off increasingly intense competition.
Given all these concerns, it becomes incumbent for medical device CEOs to develop a workforce that can cope with this changing world, particularly with demographic changes and shifts in wealth that are radically reshaping where manufacturers will need to focus their efforts.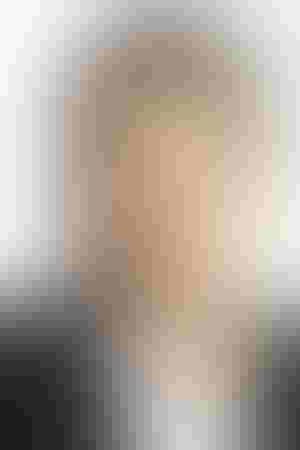 Jim Prutow, Principal, PwC Pharmaceutical and Life Sciences Sector 
Talent remains one of the main engines of business growth. So one of the biggest challenges CEOs face, as these huge demographic changes occur, is finding and securing the workforce of tomorrow – particularly the skilled labor they need to take their organizations forward.
Fifty one percent of pharmaceuticals and life sciences (PLS) CEOs we surveyed as part of the 17th annual PwC Global CEO Survey continue to be worried about the availability of key skills.  Many - 37% of pharmaceuticals and life sciences CEOs - believe that creating a skilled workforce should be a government priority, but only 19% believe that the government has been effective. A solid 64% say creating a skilled workforce is a priority for their company and as a result, many are taking action themselves. 
So what are the three main characteristics of the workforce of the future?
Both Product and Functional Expertise
Gone are the days when strong functional expertise alone could get you hired in this industry. Today's workforce needs to match a deep understanding of the products with this functional expertise to bring value to a company and provide a key differentiator in the marketplace.
Strong Team skills
More than ever before, the need to work across functions. Not only will individuals need to team with other groups within their company, but increasingly the ability to successfully partner with external groups will likely be required. Today's medical device professional needs to be able to collaborate with a wide variety of organizations, including academics, data companies, regulators, payors and organizations focused on clinical trials as well as organizations focused on certain disease states such as diabetes, Alzheimer's or Parkinson's Disease, which can help device firms access patients.
Analytical Decision-making
Data overload is common in many sectors. An increasingly important skill is the ability to make business decisions based on an understanding and analysis of the large amount of data now available. The skill to sort through customer input for user needs to identify what is truly important in a next generation product is critical. The fast moving sectors in the medical device market now require more rapid decision making, thereby testing leaders' resolve to make the decisions that can have multi-year ramifications for the company. 
While the above three are character attributes that companies are looking for when hiring, there are three other areas where the struggle to find professionals with skills to match the industry's evolving needs is particularly acute.
Consumer Experience
In today's New Health Economy, empowered consumers are increasingly influencing all aspects of consumer care. That creates a need for professionals with direct-to-consumer product experience. Medical device companies need to understand how to design products for and market products to consumers. Companies prize individuals who understand individual consumers' needs and can translate that to popular products. 
Global Knowledge
Another important consideration is to find individuals with global skills. As the global balance of economic power continues to shift from developed to emerging countries, it will have an increasing impact on where growth opportunities arise for companies and on where they invest to capitalize on those opportunities. The next decade will see this long-term economic rebalancing reach a tipping point as emerging markets expand their global reach and influence still further. As the growth sector in the medical device industry is in emerging markets, it is increasingly important to find people who understand the needs of these markets and also how to go to market in these countries. 
Systems Expertise 
Lastly, systems expertise is critical for today's medical device professional. An understanding of the holistic systems capability and how an instrument is connected to and interacts with consumables and assays is a crucially important skill.  In other words, companies need people who understand final clinical use of a product and the varied interfaces with the patient. Mechanical engineers or optical experts, for example, are increasingly required to understand other fields to view the systems holistically - for instance, a mechanical engineer would have to understand how the optics will work with a given assay or consumable that might be used in a treatment. Biomedical engineers and experienced systems engineers are highly sought after in the medical device industry, but companies are looking for engineers who understand other sciences than their own specialty.
The good news for individuals looking to begin or to grow their careers in this industry is that nearly half of the pharma and life sciences CEOs who responded to our annual survey say headcount will increase in the coming year. The key will be finding individuals with the right skills – and flexibility – to meet the needs of this rapidly evolving industry.
--By Jim Prutow, Principal, PwC Pharmaceutical and Life Sciences Sector
   
Sign up for the QMED & MD+DI Daily newsletter.
You May Also Like
---