Understanding India's Medtech Market And Its Potential for Global Companies
Understanding India's Medtech Market And Its Potential for Global Companies
Medtronic CEO Omar Ishrak believes Indian market should be pursued despite challenges. PwC India's Sree Chenincherry agrees and provide strategies for medtech companies to succeed in India.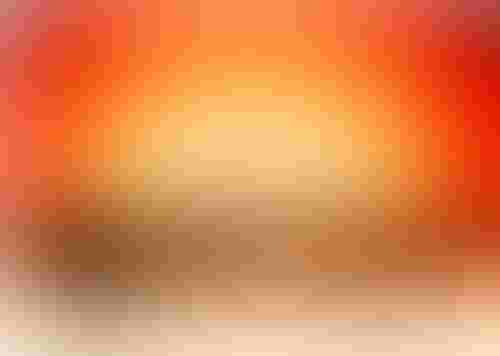 What could be easier? Take a CAT scanner model that sells well in Europe and the US, pare off some extra features to drop production cost, re-price to be competitive, and you'll have a foolproof formula for capturing sales in India, right?
Not really.
Market realities and customer preferences have a way of rudely intruding on manufacturing and sales presumptions as the medtech industry has learned in India.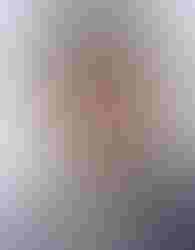 Sree Chenincherry, Director, PwC India
With 25 offices across eight Indian cities, including Bangalore, Delhi, and Mumbai, PwC keeps a keen eye on the evolution of India's medtech scene. India's fast-evolving economy remains an exciting market, full of opportunity across the healthcare industry. 
But it is important to acknowledge the continuing challenges India presents for medtech. Overall, the market size is small - it is the smallest of the BRIC nations. But with a compound annual growth rate that PwC has estimated at 16%, the market is expected to exceed $7.3 billion by 2016. Doing business in India also remains a complex and challenging endeavor – the country ranks number 142 on the World Bank's list for "ease of doing business." And India's supply base and manufacturing ecosystem remain works in progress.
As we see it, three key trends are driving medtech developments for companies in India's healthcare marketplace today:
Demand is growing driven by forces in both the public and private sectors.

Medtech companies, sensitive to past failures in India, are shifting their key marketing strategies.

Meanwhile, the Indian government's response to the globalization of Medtech manufacturing is evolving in ways positive for the industry.
Here's a closer look at each of the above:  
Demand
Across the board, from hospitals to personal use of medical devices, demand for medical devices and healthcare technology is growing in India. Several factors account for this:
India's government is investing more resources in medical facilities and infrastructure. Across India, government continues to own, manage and control much of the medical infrastructure, especially in tier three cities and rural areas. Thus, government-related spending is a main driver of medtech demand.

Among private sector healthcare players, there is a wave of consolidation, especially among hospital chains. They plan to expand into rural India, adding to the demand side of the equation. Additionally, there is an influx of multinational company(MNC)-owned hospitals looking to expand into India, which in turn will boost the medical tourism industry, thereby generating additional demand.

Finally, the growing middle class in India is further driving healthcare consumption and overall demand for health services. Some growing health service areas depend upon provider-based medtech equipment, scanners, ECGs, etc. In other care areas, personal medical devices - everything from health monitors to pacemakers to joint replacement products - are seeing increased demand.
Shifting Marketing Strategies
Nitin Soundale, Director, PwC India
The big names in medtech have long served the India market – and are generally well respected. But the overall approach the larger players took to marketing in India was based on a shared perception that the best approach to local price sensitivity for big ticket items was to simply eliminate features from devices sold in Western markets to thereby reduce overall cost.
It's now recognized that approach was flawed, one that ended up cutting features that were relevant to and desired by India's health professionals and health consumers. The customer response was predictable, a feeling that the manufacturers were simply "dumbing down" their products for India, while ignoring the interests and needs of the Indian customer.
Given the response, manufacturers are now recognizing the need to innovate and create products tailored to Indian needs that deliver real value for Indian healthcare providers and aren't simply stripped down Western machines.
This requires companies to adopt a new approach to product innovation for India, one that starts with listening to the customer, health providers and other professionals, and build "from the bottom up" products that have real value for this market.
For example, instead of large stationary scanners, medtech companies have begun making light and mobile devices that can be used in the field, at the same time removing costs where practical to stay price competitive. This approach has been called "reverse innovation," where you know at the outset the wide range of buildable features and their costs, and innovation involves wisely selecting those available features that meet market needs, while also creatively developing compatible solutions, like increased portability, that address other local customer concerns.
One good example of reverse innovation is GE's Mac 400, an ultra-portable electrocardiogram (ECG) machine. While the technology available from other machines in the GE portfolio provided a starting point, this new device was fully conceptualized, designed, sourced and manufactured in India, drawing upon the requirements and input of local customers. The MAC400 contains a tailored-for-India feature set, is battery operated to account for power shortage issues in the market, and was a competitively priced product.
The potential payoff for companies who break free of past habits and embrace emerging innovation strategies may be even greater than just improving sales in India. Doing this right in India can help companies develop appropriate products for and sharpen their marketing approaches to other developing economies.
Separately, to address the price sensitivity of the India market, some companies have also sought out innovative approaches to generate revenue. Several have adopted the approach of buyback, refurbish and resell installed machines (like scanners, MRI machines, etc.) with a warranty. This creates an additional revenue stream at the same time generating demand for sale of newer machines/models. The refurbished machines are sold at significantly lower price points than new ones and have a wide acceptance in India and other developing markets. Manufacturers may even use a new brand name or sub-brand on this class of equipment, differentiating it from new products.
India's Response to Globalized Manufacturing
A majority of global players in Pharma Life Sciences (PLS) manufacture in India, though the output is typically lower end, lower tech products. One factor for this has been high duties on importing raw materials, which made it more practical to import finished products. And historically, companies thinking about increasing manufacturing in India or moving to produce devices higher up the value chain felt constrained by the slow pace of approvals under the country's Foreign Direct Investment (FDI) process. Medtech manufacturers were skeptical about investing in India, despite the recognition that the country has an excellent talent pool especially for health and technology-related products.
More recently, at PwC we have seen a shift in India's regulatory stance toward PLS in general, though to date mostly with regard to FDI applications in the pharma space. Reflecting the government's interest in building India's manufacturing base, a lot of pharma FDI applications have been approved in the past eight years. From our perspective, similar interest in opening the window wider for medtech manufacturing seems to be occurring.
What Medtech Needs To Do
With growing demand, with the industry's recognition that they need India-specific development/marketing strategies, and with a growing perception of government interest in developing a medtech manufacturing base to help meet the demand, we believe there is significant potential in India.
To increase opportunities, medtech players should:
Customize products to the market, offering more than just cheaper versions of products designed for U.S. and European markets.

Develop a long-term strategy for growth and operate for the long haul in India

Focus on innovation for the Indian market and customer, which starts with asking the customer base what is important to them and ultimately to their patients.

Recognize the importance, to the Indian customer, to the Indian government, of establishing production facilities in India to contribute value in-market (while also creating a base for exports)

Adopt innovative business models and engage in public-private partnerships while setting up the right revenue-realization models.

Better align with India's strategic priorities and focus on public health, to increase influence across the industry value chain as a whole.

Finally, be realistic in factoring in the limits to the size of the India market.
In a world economy that is increasingly globalized, it is often easy to presume that one-size-fits-all when developing products. The enduring lesson of the Indian market for Medtech has been reinforcing the necessity of factoring India's important differentiators along with its common traits into the business equation.
[Photo Credit: iStockphoto.com user Leontura]
By Sree Chenincherry and Nitin Soundale, both directors at PwC India
Sign up for the QMED & MD+DI Daily newsletter.
You May Also Like
---