The Year Zimmer Biomet Made Its Big Comeback
The Year Zimmer Biomet Made Its Big Comeback
Zimmer Biomet, MD+DI's 2019 Medtech Company of the Year, stood out from the rest because of its impressive turnaround efforts.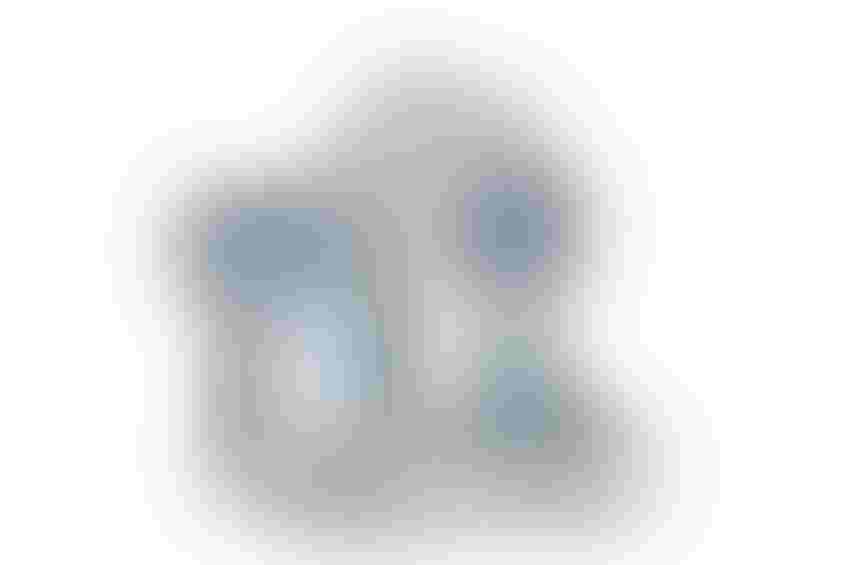 Back in April, MD+DI published an article offering five reasons that this would be Zimmer Biomet's comeback year, and the Warsaw, IN-based company did not let us down. In fact, Zimmer Biomet accomplished even more in 2019 than we could have predicted at that time. That's why, out of all 10 finalists, MD+DI has chosen Zimmer Biomet as the 2019 Medtech Company of the Year.
"We are honored that MD+DI has recognized Zimmer Biomet for our 2019 accomplishments.  It has been a pivotal year due to the entire team's relentless focus on our mission and driving a winning culture," said CEO Bryan Hanson. "We look forward to the company reaching more milestones in 2020 and to bringing forward even more innovation that improves the lives of people around the world."
To fully appreciate the company's 2019 accomplishments we have to look back at the challenges the company faced as Hanson came on board in December 2017. The company had been struggling with quality control and supply chain problems since December 2016, which had created investor frustration that ultimately led to former CEO David Dvorak's resignation in July 2017.
In April 2018, after gaining better clarity on where Zimmer Biomet needed to improve, Hanson said it would take two years to turn the company around and return to positive market share growth. Under his leadership the company kept those turnaround efforts on track and, in some respects, ahead of schedule.
During 2019 the company moved from a defensive position to an offensive position as it not only earned back trust from its customer base but also began to win new business. It was also an important year for Zimmer Biomet's pipeline and commercial strategy as the company launched new products in the knee implant market along with the launch of knee, spine, and brain applications for its Rosa robotic system.
Hanson explained during an earnings call earlier this year that the company's focus has shifted aggressively toward enabling technology such as robotics, mini robotics, informatics, and operating room efficiency.
"Although the implant will always be at the center of what we do, our goal is to provide a complete ecosystem that is both customer- and patient-centric," Hanson said.
The CEO has also placed a significant amount of emphasis on revamping the mission and culture at a company that, at the time he came on board, still saw itself as two organizations (Zimmer and Biomet) rather than one integrated company. Under his leadership, the company has drafted a new corporate mission, and has held more than 40 mission ceremonies in 13 countries meeting with more than 11,000 team members.
"I want every team member to feel connected to our mission and culture, including the direct impact they have on patients' lives which is why this outreach will continue to be a top priority throughout 2019," Hanson said during an earnings call earlier this year.Relative to mission and culture, Hanson said the company is "relentlessly focused" on driving a winning Zimmer Biomet culture, and he mentioned the recent rollout of the company's culture of promises.
"These promises of shaping tomorrow, igniting collaboration, and focusing to win are inspiring and actionable," Hanson said. "Each comprises a set of practices to empower the team at every level in the organization to collaborate and innovate with an emphasis on the future while working with clarity and focus to maximize our impact today and to deliver on our commitments."
It seems MD+DI editors are not the only ones who have taken notice of this shift. In the 2019 Medtech Company of the Year survey, one reader who voted for Zimmer Biomet said, "Bryan Hanson is doing one hell of a job in uniting and transforming the Zimmer Biomet conglomerate!"
Hanson said he is confident in the company's ability to consistently and durably deliver 2% to 3% top-line growth through 2020.
"Over time I also see a pathway for acceleration beyond 2% to 3% without the need for M&A," Hanson said. "This will take time but the pathway is clear to this team."
Next week MD+DI will announce the 2019 Medtech Company of the Year Reader's Choice.
Sign up for the QMED & MD+DI Daily newsletter.
You May Also Like
---