Takeaways from the Neurotech Leaders Forum
Takeaways from the Neurotech Leaders Forum
Neurotechnology is at the cusp of becoming the future of healthcare.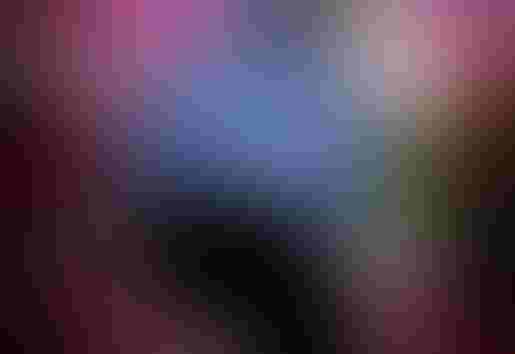 Neurotechnology is at the cusp of becoming the future of healthcare.
Dave Jones
Managing pain without the use of opioids. Restoring functions to people with debilitating neurological disorders and injuries. Interacting with and educating your infant at the moment most conductive for retention.
What links these disparate topics together?
The answer: neurotechnology.  Last month, approximately 75 leading neurotechnology industry professionals met in San Francisco at the 15th Annual Neurotech Leaders Forum, and I would like to share some key learnings.
Jim Cavuoto, Editor and Publisher of Neurotech Reports, opened the meeting by presenting a state of the neurotechnology industry and noted these areas of interest:
Bioelectronic medicine advances (neurotechnology devices in place of pharmaceuticals).

Pharmaceutical partnerships with neurotechnology device companies.

Emerging indications for additional disease or condition states.

Segmentation of maturing markets (i.e., new pain and rehabilitation devices and therapies).
One area noted by Cavuoto as being an impediment to wider adoption is healthcare reimbursement, a complex quagmire involving the government, private insurance companies, and service providers.
Highlights from the conference include the following:
A Cleveland-based company, SPR Therapeutics, has developed a minimally invasive neurostimulator device for nonnarcotic, longer lasting and cost effective pain management therapies. Mark Stultz, senior vice president, informed the audience that SPR Therapeutics has conducted multiple successful clinical studies to demonstrate the safety and effectiveness for shoulder pain, postsurgical pain, and postamputation pain.

Debilitating neurological disorders and injuries such as Parkinson's disease, cerebral palsy, stroke, traumatic brain injury, and spinal cord injury affect millions of people worldwide on an annual basis. Bioness, a California based neurotechnology company, offers noninvasive devices to support patients in regaining function of a leg or hand due to central nervous system disorders. Todd Cushman, president and CEO, stated that neurorehabilitation is gaining significant traction as veterans are a large lobbying group that is being heard by the government and insurance industry. In addition, aging baby boomers are of equal drive and collectively are starting to push for reimbursement changes for the better.

A new Berkeley, CA based company, Smilables Inc., introduced a parent-centered system for development of a baby's brain during the first two years of life. Dr. A.K. Pradeep, founder and CEO, stated that the Smilables system puts parents and caregivers at the center of their baby's brain development. The system monitors the baby in real-time to identify optimal points of receptivity and alerts the caregivers to provide interactions. The alerts will occur several times throughout the day, and the interactions are designed to be age-customized. The system monitors and benchmarks the baby's progress to standards developed by early childhood development specialists. Smilables uses a smart-wearable bracelet combined with a smartphone application and interaction modules.

As neurotechnology becomes more pervasive in our daily life, privacy and security of the data and personal health information are paramount. Stephanie Preston, lead medical security engineer at Battelle, reviewed the three pillars of cybersecurity: confidentiality, integrity, and availability (or as she refers to them, CIA). Confidentiality is about limiting information access to authorized users. Integrity refers to the trustworthiness of the information resources. Availability is simply that the information is available when needed by an authorized user. Addressing cybersecurity is of equal importance to the technology itself.
Perhaps the biggest takeaway is this: The quality of life for millions of patients worldwide can be greatly improved via the application of neurotechnology. Restoration of basic body functions like bowel and urinary control; enabling quadriplegics to have volitional control of their hand and fingers; control of essential tremors; assisting people with nervous disorders to regain mobility; rehabilitating stroke patients; replacing pharmaceuticals for the management of pain; and a myriad of applications for other conditions and diseases. Neurotechnology is at the cusp of becoming the future for healthcare.
Hear Battelle's Melissa Masters discuss managing risk to keep data secure and patients safe at the MD&M West conference, February 9-11, 2016, at the Anaheim Convention Center. 
Dave Jones is senior director of business development at Battelle.
 
Sign up for the QMED & MD+DI Daily newsletter.
You May Also Like
---