Straight Talk on Healthcare Buzzwords
Straight Talk on Healthcare Buzzwords
Healthcare buzzwords are too often misused and abused. It's up to companies to give them meaning.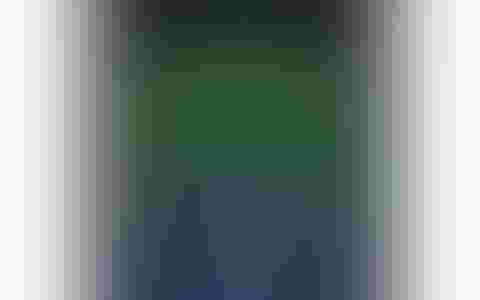 Healthcare buzzwords are too often misused and abused. It's up to companies to give them meaning.
Jack Plotkin
It is not surprising that an industry as complex as healthcare is rife with buzzwords that are commonly misused or misunderstood—sometimes by accident, other times by design. In the face of sweeping change from forces as diverse as the Affordable Care Act and cloud computing, healthcare provides particularly fertile ground for befuddling buzzwords. With healthcare organizations struggling to keep pace, opportunistic vendors have coopted emerging terminology to put a new sheen on legacy products while industry administrators have been peer-pressured into misusing the terms before fully processing their meanings.

One of the most commonly misused buzzwords in healthcare today is "population health management," or "PHM." The regulatory shift from volume-based to value-based care has made it clear that healthcare organizations need to do a better job of analyzing data across their patient populations, extracting useful lessons, and adjusting operational processes accordingly. Consequently, the Healthcare Information and Management Systems Society (HIMSS) 2015 Conference this past April was awash with vendors jumping on the PHM bandwagon, diluting and dispossessing the term until it lost all meaning.
Tire manufacturers do not produce cars; they produce tires. Similarly, electronic medical record (EMR), patient portal, case management, and other vendors do not produce PHM systems. They produce EMRs, patient portals, case management software, and so forth. By definition, a true population health management solution must be capable of taking data from the full breadth of sources—offering tools to payers, providers, and patients—and serving actionable, broad-based analytics and business intelligence that fundamentally alters the way a healthcare organization delivers services to its patient population.
A similarly misused buzzword is "interoperability." In today's world, patient data resides across hundreds of disparate EMR systems, case management systems, practice management systems, laboratory information systems, radiology information systems, pharmacy benefit management systems, etc. Although some claim to support data exchange standards, such as Health Level Seven (HL7) Clinical Document Architecture (CDA), few actually do, and even fewer support these standards fully.
When a product is claimed to be interoperable, the question is interoperable how? The ability to extract a small portion of the data via a proprietary format or even via standard message is not interoperability. True interoperability is characterized by the ability to exchange a full data set, uni- or bi-directionally, securely, with proper validation, business rules, and error handling, on a timely basis between two systems. As anyone who has been involved in an "interoperability" project can attest, this typically takes months, vacuums resources, and results in a connection whose stability and integrity are some miles from optimal.
Unless a data interchange standard is imposed on all healthcare IT products nationally and all healthcare IT vendors implement this standard in the same way, interoperability will remain elusive. The best available option for the foreseeable future will be those few software vendors that can rapidly and cost-effectively build and integrate new connections for each disparate data source and have a sufficiently broad-based platform to leverage those connections.
The flipside of interoperability, on the human side of the equation is "interdisciplinary care team collaboration," another buzzy phrase that has recently filtered to the top of the pack. While cross-discipline clinical experts seem to collaborate remarkably frequently and effectively on medically-themed television shows, this occurs far more rarely in the real world. Clinicians have a difficult enough time servicing their patient rosters and pulling medical histories from their own EMRs. Without a concerted effort to properly quarterback each patient's care coordination, driven by persistent personnel, intelligent workflows, and a true PHM solution that is actually interoperable with key data sources, care team collaboration is likely to remain little more than an empty buzzword.
Although misused and overused, these three healthcare buzzwords are noteworthy because they do represent broad-based agreement regarding the industry's direction. Population health management, interoperability, and interdisciplinary care team collaboration hold the promise of better, smarter, more proactive patient care. The challenge for healthcare organizations and vendors alike is to identify real solutions that empower these themes rather than simply using the terms to overlay legacy processes with a patina of shiny new buzz.
Jack Plotkin is chief technology officer and architect of Virtual Health's transformational population management and care coordination platform.
[main image courtesy of STUART MILES/FREEDIGITALPHOTOS.NET]
 
Sign up for the QMED & MD+DI Daily newsletter.
You May Also Like
---