Startup Boards Need to Consider 3 CEO Archetypes For Success
Startup Boards Need to Consider 3 CEO Archetypes For Success
Startup boards need to realize that the same founder/CEO may not be the perfect leader as the company matures and evolves.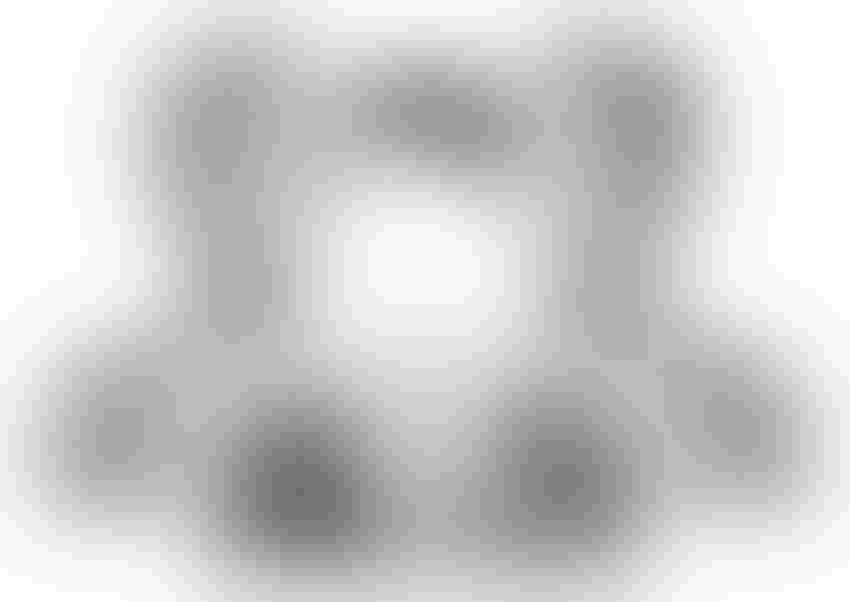 Startup boards need to realize that the same founder/CEO may not be the perfect leader as the company matures and evolves.
Morten Nielsen
Although some medical device, diagnostics, and other life sciences startups evolve from inception to full-scale commercial success with one CEO, doing so is not common. A startup goes through vastly different phases throughout its scale-up, and few chief executives can transform themselves as their organization dramatically changes.
The highly talked about diagnostics startup Theranos has come under scrutiny lately, with some experts questioning the abilities of CEO Elizabeth Brown, who founded the firm at 19 and is now 31. Regardless of how the Theranos drama plays out, the question of what type of chief executive is best suited to lead a company forward will linger.
For any life sciences company, it's best to anticipate one or several CEO successions as part of its life cycle — to ease the pains of growth and also to optimize each phase of the journey. While these phases can be unpredictable, below are CEO profiles for three typical phases. These CEO archetypes can be helpful for device, diagnostic, and other startups to keep in mind as they mature and look to recruit new leaders.
The Entrepreneur CEO
This is often the founder or cofounder of the company, the person with the brilliant idea or technology that eventually becomes the focal point of the enterprise. Just because a founder has a visionary concept doesn't make him or her qualified to lead. Indeed many brave new ideas fail because of human limitations.
Some of the important skills and capabilities required of the Entrepreneurial CEO include clarity of vision and purpose. The CEO must be able to conceptualize the market potential of his or her idea, and know its appeal to end users, be they patients or physicians. Innovativeness and vision are not the same, and this CEO must possess both.
The ability to communicate and motivate is essential too. The fledgling company can't be a one-person show. Thus, the Entrepreneurial CEO must get others on board, and get them enthused about the venture. A few other fundamentals:
Analytical and reasoning skills
The Scale-up CEO
This is the person who takes charge around the time the initial product or products are getting regulatory approval in key markets such as the U.S. or Europe. This CEO will be challenged with scaling the entire organization along with the product(s) – typically with a focus on manufacturing and/or commercial capabilities from "a few units for clinical trials and testing" to commercial volumes. He/she will generally have very different prior experience and skills compared to the Entrepreneur CEO.
The leader now has to be someone who has "been there, done that" – someone who has seen successful scale-ups before and can envision an early-stage product being manufactured on a larger scale. This executive is strong on process and structure, and can balance tactical goals with strategic ones. Vision is one thing, but experience and execution are another.
While the Entrepreneurial CEO must be communicative, the Scale-up CEO must be collaborative, able to join forces with other executives and teams on big, long-range projects. This CEO must be an expert delegator, entrusting others to get key steps done while ensuring that no one person drops the ball.
Finally, this CEO must be fact-based and data-driven. The Entrepreneurial CEO has more wiggle room to use instinct and make mistakes sometimes. The Scale-up CEO must oversee critical go/no-go decisions and be comfortable dropping good ideas in favor of one or more products with actual market potential.
The Commercial (or M&A) CEO
With the company successfully scaled to commercial stage, the board has a key decision to make: remain independent and potentially do an IPO to propel further growth (for instance, expanding the solutions platform offered and/or market geography); or align with potential strategic buyers in the market segment where the company is operating.
Depending on the outcome of those discussions, the third CEO profile might be the Commercial CEO or the M&A CEO.
The Commercial CEO will likely have market access and strategic marketing experience, and a CEO with experience in a relevant section of the marketplace is essential. This is someone who, ideally, has worked on a global scale for a larger life sciences company, is a good communicator (with colleagues, regulators, investors, the media, and vast other stakeholders), builds and monitors effective teams, and has the gravitas and respect to lead a successful enterprise.
Think of Michael Mahoney, Boston Scientific's CEO. His previous experience was as chair of J&J's global device and diagnostics division, and also as CEO of Global Healthcare Exchange, giving him highly credible supply chain expertise. The Commercial CEO doesn't always have to be an outsider — BD's Vincent Forlenza, for example, has been with the company since 1980.
The M&A CEO will have similar qualities to the Commercial CEO, but with an emphasis on readying the firm for a partnership or buyout. This executive needs even more:
Further, the M&A CEO has to be able to read the minds of potential strategic buyers and consider their motivations and decision-making parameters. Like the Entrepreneurial and Scale-up CEOs, the M&A CEO needs to be a motivator, but oriented towards potential partners and buyers.
While some individuals clearly can lead a company in more than one of these periods of evolution, it behooves founders and CEOs to consider their competencies for their companies over time, to know their leadership limitations and plan to step aside if need be. It is also wise for a board of directors to assess a current CEO's skills in terms of what will be needed in the present and future. For CEOs of rapidly evolving companies, past performance is no guarantee of future success.
Morten Nielsen is the global managing director of the Life Sciences practice at the executive search firm Witt/Kieffer. 
[Photo Credit: iStockphoto.com user  artvea]
Sign up for the QMED & MD+DI Daily newsletter.
You May Also Like
---