Startup Aims to Revolutionize ER Care For Cardiac Patients
Startup Aims to Revolutionize ER Care For Cardiac Patients
Geneva Healthcare presents implantable cardiac device data in a dashboard format so that ER physicians can make quick clinical decisions, thereby reducing ER wait times and improving care.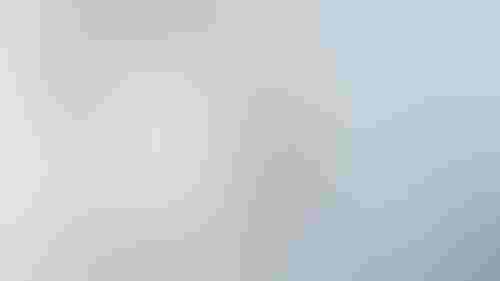 Imagine you are a patient with an implantable cardiac device such as a pacemaker or defibrillator and have landed in the ER.
Most likely, there will not be a hospital employee trained to interrogate the implanted device and interpret the readouts, which are all different because they are made by four or five different medical device vendors.
So then you wait - a couple of hours, maybe more - for the company's device sales rep to show up and interrogate the device and interpret the results for the emergency room physician.
The net result is lengthy wait times and discomfort for the patient, while for the hospital it makes healthcare delivery inefficient and expensive.
Enter Geneva Healthcare.
The National City, California startup has created a software solution by which it can pull data from the cloud and the device's programmer into the electronic medical record, and interpret the results for the busy ER physician. It's no small feat given that the different cardiac devices - from the likes of Medtronic, Boston Scientific, St. Jude Medical and Biotronik - collect several hundred physiologic data points and feed it to their respective healthcare cloud environments. Each vendor also presents the data differently.
"Everybody thought that [putting all this data in the cloud] was such a great thing but the problem is you have four companies that don't like each other and are very competitive. We have four different user names and passwords and four different interfaces and it wasn't easy for a doctor to get the data," says Dr. GilAnthony Ungab, co-founder and chief medical officer of Geneva Healthcare in a recent interview. "So we wanted to create a neutral place - that's why we call the company Geneva - where device data can be accessible to all clinicians who manage the patient."
Geneva of course is a prominent city in Switzerland, which remained neutral during World War II.
Geneva Healthcare approached individual device vendors and requested that they be allowed to share the data. Device vendors also agreed to output the data in such a manner that the same data point would mean the same thing across devices.
The company's standing was strengthened because it was part of the federal pilot project run by San Diego Beacon Community, Ungab feels. Otherwise it's a bit hard to imagine established companies entertaining tech requests from upstart startups.
San Diego was one of 17 communities created nationwide in 2009 that would get federal grants to advance the task of making medical information electronic, and also sharing this information between regional health entities through health information exchanges.
The goal was to improve healthcare delivery for all residents of San Diego by achieving three aims, including "increasing the speed with which cardiac patients receive appropriate emergency care and reducing the amount of time patients spend in the ER," says Yuri Sudhakar, CEO of Geneva Healthcare in an email.
The company's products fit well into this aim, and instead of getting a federal grant, the company ended up receiving a contract from the University of California San Diego Medical Center. In following years, the company has won additional contracts from UCSD Emergency Department, Sharp Healthcare and Paradise Valley Hospital, all in the San Diego area.
So how does the system help busy ER physicians?
"What we did is we took these discrete [physiologic] data points and created a dashboard that standardizes the view and help with interpretation by identifying of what's abnormal and what's normal with red or green," Ungab explains. "You have a busy emergency department and if you see a box [marked] red – [say] the [cardiac device's] battery is dead - then that accelerates the care of the patient. If there is a green button in triage, then the patient can wait."
Here is how a dashboard might look: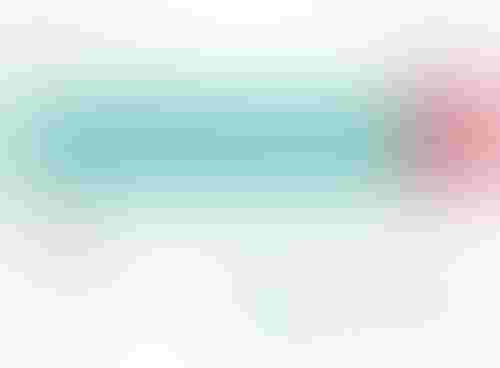 The system can check the status of the implanted device and many cases has unearthed dead batteries in patients not showing signs of obvious heart discomfort.
"As we've seen, there's less and less checks that are going on [on such devices], especially if you are coming in without a cardiac symptom," Ungab explains.
The software system has been shown to be able to reduce ER wait times by an average of 92 minutes, according to a study published in the Academic Emergency Medicine Journal. This can translate to savings in the range of $85,000 to $130,00, Sudhakar explains.
Hospital executives appreciate the benefits.
"This platform solves a critical problem we have every day: patients with implanted cardiac devices are forced to wait hours for representatives from the device manufacturers to arrive and process data from the device. A patient can wait hours just to understand the status of their device," said Paul Patchen, vice president of Sharp HealthCare's Cardiovascular Service Line, in a news release in December announcing the use of Geneva's software product in all emergency departments of its four acute care hospitals. "With The Geneva Healthcare Suite, our own staff can understand the data instantly and begin making critical decisions about the patient's care."
Not only understand, but get some money too.
Interrogating an implanted cardiac device is a billable procedure, but most hospitals lack the trained personnel to do so given there are four or five different technologies and readouts that they must understand, say Sudhakar and Ungab. Now with the
Geneva's software, the process is automated and intelligible, allowing the hospital to collect payment from Medicare and private insurers.
Geneva has raised $2.3 million so far and is currently looking to raise $5 million through its first institutional funding round.
"The whole concept of medical device interoperability saving healthcare money - we are the first demonstration that it really does work," Ungab explains.
[Image Credits: Geneva Healthcare and iStockphoto.com user SKapl]

 
Sign up for the QMED & MD+DI Daily newsletter.
You May Also Like
---