St. Jude Plans to Buy Chronic Pain Treatment Company For $200M
St. Jude Plans to Buy Chronic Pain Treatment Company For $200M
St. Jude Medical is making a small acquisition by buying chronic pain treatment company NeuroTherm for about $200 million in cash.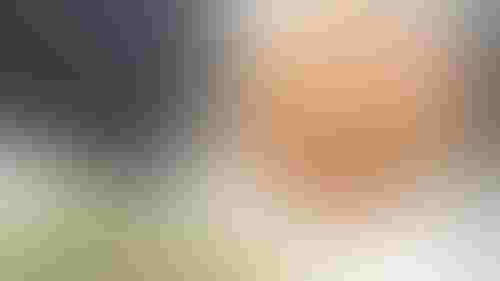 St. Jude Medical announced Monday that it buying chronic pain treatment company NeuroTherm for about $200 million in cash.
The Wilmington, Massachusetts company treats chronic spinal pain using radiofrequency ablation. It makes RF generators, RF electrodes, needles and the disposable Simplicity probe. While St. Jude treats chronic pain using spinal cord stimulation, it doesn't play in the RF ablation market, a St. Jude Medical news release stated. 
The transaction is expected to close in the third quarter of the year and the acquisition will add $10 million to $15 million to the Minnesota device maker's top line.
The combination will make St. Jude Medical the only device maker to offer both RF ablation and spinal cord stimulation to manage chronic pain. Chronic pain afffects more Americans than heart disease, cancer and diabetes combined. 
""NeuroTherm's radiofrequency ablation products are an ideal complement to St. Jude Medical's chronic pain portfolio, providing our global sales force with additional interventional pain therapies that offer potential relief to patients earlier in the chronic pain continuum," said Michael T. Rousseau, chief operating officer of St. Jude Medica, in the news releasel. "As the only medical device manufacturer with both RFA and spinal cord stimulation, this acquisition will enable us to offer more treatment options to patients worldwide who suffer from the debilitating effects of chronic pain."
Back in 2011, the Institute of Medicine issued a report that chronic pain affects 116 million Americans and costs $635 billion annually. 
This represents a significant market opportunity. RF ablation involves a minimally invasive procedure to interrupt the pain signals felt in the neck or back. Heat is applied to the nerves experiencing the pain to destroy them. It's meant to be used as an interventional therapy before patients can be treated with neuostimulation and if necessary surgery.
[Photo Credit: iStockphoto.com user Cimmerian]
-- By Arundhati Parmar, Senior Editor, MD+DI
[email protected]
Sign up for the QMED & MD+DI Daily newsletter.
You May Also Like
---