Sometimes a Flip Flop is Exactly What Science Calls For
Sometimes a Flip Flop is Exactly What Science Calls For
The U.S. Preventive Services Task Force has changed its mind on colorectal cancer screening providing a boost to Exact Sciences which makes a non-invasive test as opposed to the standard colonoscopy.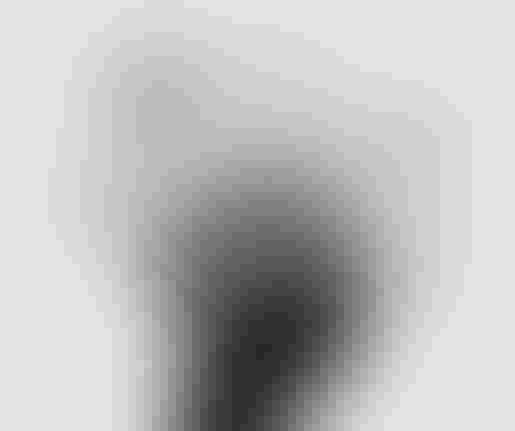 The U.S. Preventive Services Task Force has changed its mind on colorectal cancer screening providing a boost to Exact Sciences which makes a non-invasive test as opposed to the standard colonoscopy.
Arundhati Parmar
In the world of politics, a person who flip flops is considered a liability. He or she is a human without a strong, inner core and therefore easily changeable.
In the world of medicine and science, flip flopping may be a sign of adjusting to new knowledge or evidence of care. Here's a case in point.
Last October, Exact Sciences, the maker of a non-invasive stool-based DNA colorectal screening test, saw its stock plummet when the U.S. Preventive Services Task Force (USPSTF) issued a draft guidance in which in stated that such tests are "alternatives" to traditional colonoscopy that are to be used in select clinical cases. However, in a conference call to discuss the draft guidance on Oct. 6, Exact Sciences' CEO, Kevin Conroy, said that the USPSTF didn't define what those circumstances could be when tests like its at-home Cologuard could be used.  
Fast forward to June and on Wednesday, USPSTF signaled that it changed it's mind in the way it ranks certain tests. In fact a leaked article on Tuesday signaling that change in mindset sent Exact Sciences stock soaring.
In a research note, before USPSTF issued the final guidance but after the article to be published in JAMA on June 21 was leaked, an analyst wrote how the task force's thinking has evolved.
"The article states the USPSTF highly recommends colon cancer screening from age 50 to 75, but will no longer rank tests; instead, it is providing a list of acceptable ones that includes FITDNA (Cologuard)," wrote Sean Lavin, an analyst with BTIG, in a research note Tuesday.
On Wedsnesday morning, Exact Sciences issued a statement noting that it would not comment untl until the task force releases the final guidance or until the JAMA article dated is published.
When later on Wednesday, the task force obliged, the Madison, WI company issued a longer statement praising the task force's decision to remove terms like "recommended" and "alternative" to describe the various screening options available.
"We believe the final recommendations provide an important level of clarity to patients, physicians and insurers and that Cologuard should receive the benefits given to A-rated preventive services under the Affordable Care Act," said Kevin Conroy, Exact Sciences' chairman and CEO.  "We thank the Task Force for carefully reviewing the body of scientific evidence supporting Cologuard and for providing this clear guidance."
The final recommendation published Wednesday that updates USPSTF's 2008 colorectal screening guidance shows that "in the largest study assessing the test characteristics of the only FIT-DNA test available in the United States (Cologuard; Exact Sciences), its sensitivity and specificity to detect colorectal cancer was 92% (95% CI, 84%-97%) and 84% (95% CI, 84%-85%), respectively. 
Lavin, the analyst with BTIG also updated his research note on Wednesday following the final recommendation's publication saying that "We believe [Exact Sciences] will be reimbursed by more private insurers sooner" noting that he estimates Cologuard will be reimbursed by 70-90% of private insurance in 1-2 years.  
In fact in the Tuesday note, he pointed out the Affordable Care Act requires payers to pay for the entire cost of a screening test that has an "A" or "B" grade from the USPSTF.
That of course is manna from heaven for companies trying to get traction for their new technologies in the marketplace. No surprises that Exact Sciences has soared to $9.39 (at close on Tuesday) from $6.99 on Friday. As of Wednesday afternoon Eastern time, the stock was nearing $10.00
Arundhati Parmar is senior editor at MD+DI. Reach her at [email protected]  and on Twitter @aparmarbb
Editor's Note: The story has been updated from the original to reflect that USPSTF published its final recommendation on colorectal screening. 
[Photo Credit: iStockphoto.com user cerenatalay]
Sign up for the QMED & MD+DI Daily newsletter.
You May Also Like
---