Olympus is Hungry for Acquisitions
Olympus is Hungry for Acquisitions
CEO Hiroyuki Sasa tells Bloomberg that M&A is an important part of the company's strategy as it moves beyond an accounting scandals and safety questions around its scopes.
Qmed News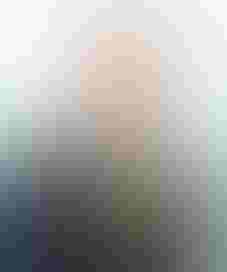 Olympus CEO Hiroyuki Sasa (Image courtesy of Olympus)
Expect Japanese multinational Olympus to enter the merger frenzy taking place in the medical device industry. 
Sasa took over Olympus helm in 2012, a year after a $1.5 billion accounting scandal severely damaged the company's reputation. His strategy included focusing on Olympus's medical device business, which helped the company achieve record profits in its most recent fiscal year. Now Sasa tells Bloomberg that he is ready to go shopping, and sees "two perspectives" that will guide him and other Olympus executives as they pursue potential acquisitions.
"We might do some M&A to expand our business coverage in existing areas and do more business, but the second possible way of thinking is to go into a completely different new area," Sasa said. 
Olympus, though, still has its problems. Earlier this year, Olympus agreed to pay $646 million to settle U.S. criminal and civil cases over alleged kickbacks related to endoscope sales. The settlement came amid withering criticism of Olympus's handling of deadly superbug outbreaks related to a type of endoscope called a duodenoscope. The U.S. Justice Department alleged that Olympus lacked training and compliance programs at the same time it was paying the bribes.
Chris Newmarker is senior editor of Qmed. Follow him on Twitter at @newmarker.
Like what you're reading? Subscribe to our daily e-newsletter.
Sign up for the QMED & MD+DI Daily newsletter.
You May Also Like
---