Neither Covidien Nor Medtronic Curb Their M&A Appetites
Neither Covidien Nor Medtronic Curb Their M&A Appetites
Medtronic and Covidien continue to buy up smaller companies even as regulators pore over their mega-merger.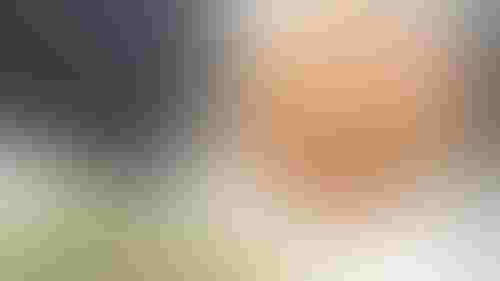 When Medtronic announced its bold vision of bringing Ireland-based Covidien into its fold, medtech watchers lamented that it would likely mean that there would be one less acquirer on the horizon for startups with innovative technology. Over the years, Medtronic has been an active acquirer as has Covidien, which has a formal corporate venture capital arm.
Turns out the M&A bug is alive and well in both medtech firms as they wait to become one company pending regulatory review.
Last week, Covidien announced that it was buying Reverse Medical, which makes products to manage vascular disease, for an undisclosed sum. On Tuesday, Medtronic announced that it is buying Sapiens Steering Brain Stimulation, a deep brain stimulation firm for about $200 million in cash.
While the Irish company bought a startup in the U.S. - Reverse Medical is based in Irvine, California - Medtronic chose to look overseas for its acquisition. Sapiens SBS is based in Eindhoven in the Netherlands. It is developing a DBS lead with 40 individual stimulation points. The company will become part of Medtronic's neuromodulation business, and in the future serve as a as a global research and development center for that business.
"This acquisition broadens our neuroscience leadership position with innovative brain modulation technology that, along with our comprehensive portfolio of DBS solutions, may one day transform the way physicians are able to treat patients with neurodegenerative diseases like Parkinson's disease and essential tremor," said Lothar Krinke, vice president and general manager of the Brain Modulation business at Medtronic, in a news release.
Medtronic first introduced DBS therapy in 1997 as a treatment for essential tremor. Now it is also used to treat Parkinson's Disease and dystonia, in which certain parts of the body fall prey to involuntary muscle contractions that result in twisting movements or painful postures, according to Medtronic.
A DBS procedure involves a small, pacemaker-like device being placed under the skin near the chest that is connected to the brain by leads. Those leads provide mild electronic pulses to certain areas of the brain to control symptoms of Parkinson's, dystonia and essential tremor.
While Sapiens SBS is focused on the brain, Covidien's recent acquisition is focused on human vasculature. In the U.S. Reverse Medical has clearance to sell the MVP Micro Vascular Plug System to quickly occlude vessels in the peripheral vasculature. The company also makes microcatheters.
"Covidien is focused on technologies that deliver improved patient care through clinically relevant and economically valuable solutions," said Brett Wall, president, Neurovascular, Covidien, in last week's news release. "The acquisition of Reverse Medical is complementary to our existing portfolio and will allow us to leverage existing vascular technologies to compete in the worldwide vascular embolization market, which is growing at a double digit rate." 
The actions of these two medtech companies seem to confirm that while mega-mergers may make headlines, tuck-in acquisitions will continue apace. 
[Image Credit: iStockphoto.com user Cimmerian]
-- By Arundhati Parmar, Senior Editor, MD+DI
[email protected]
Sign up for the QMED & MD+DI Daily newsletter.
You May Also Like
---