Medtronic, No. 1 in Spine, Missing at North American Spine Society's Annual Meeting
Medtronic, No. 1 in Spine, Missing at North American Spine Society's Annual Meeting
The market leader in the spine business decides not to exhibit at the North American Spine Society's annual meeting.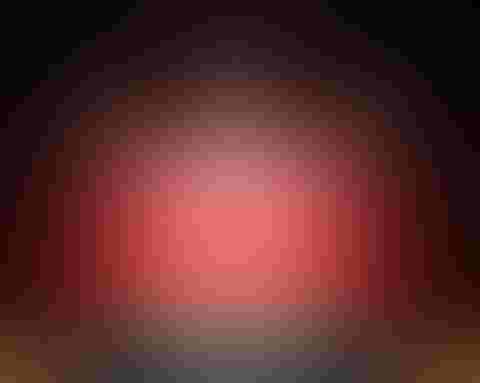 In 2013, Medtronic created some buzz by creating a unique booth at the annual meeting of the North American Spine Society. 
There were no devices, no sales reps, no marketing managers to tout the benefits of the Minnesota company's products, according to the Millennial Research Group. The market leader in the spine world was represented by staff from the company's Office of Medical Affairs who had the freedom to hold one-on-one, intimate chats with surgeons about the clinical efficacy of their products. Sprinkled throughout the booth, was a letter from Medtronic about the InFuse bone graft, which since 2011 has received a ton of negative attention, including from the Spine Journal published by NASS.
But at least there was a booth last year. This year, Medtronic is conspicuous by its very absence.
"Medtronic's absence from the exhibit hall has been noted," said Eric Muehlbauer, executive director, NASS, in an email. "They have a variety of options available to them to reach the spine market and the NASS meeting is just one of them....We hope to see Medtronic back in the future."
Muehlbauer's response was actually echoed by a Medtronic spokesman:
"Given the proliferation of Spine-related societies, every year we evaluate which societies best represent the interests of our physician customers and their patients," said Eric Epperson, in an email. "This year we've chosen to redirect spending to other societies. Medtronic has not decreased our total societal support, and with regard to NASS we continue to support their medical education efforts aimed specifically at those early in their career and those in global markets."
An analyst who is attending the meeting explained the reason for Medtronic's absence:
"Medtronic is still committed to the spine market," said Glenn Novarro, an analyst with RBC Capital Markets, in an email. "They are just pissed off at NASS for coming out against InFuse. This dispute with NASS has been ongoing for several years now."
Epperson said the decision not to participate is unrelated to NASS's negative attitude toward InFuse.
The "dispute" that Novarro refers to stems from Medtronic's biologics product - InFuse - that was formerly a blockbuster spine fusion product garnering revenue in the hundreds of millions of dollars. And then erupted a controversy.
In June 2011, the Spine Journal charged that researchers who had financial ties to Medtronic exaggerated InFuse's clinical benefits and did not sufficiently warn about its risks that included male sterility and cancer.
Medtronic's CEO, Omar Ishrak, sought to defuse the controversy and took an unprecedented step by providing the clinical data that led to the product's FDA approval to Yale researchers and gave them a $2.5 million grant to independently review it.
Two years later Yale's review neither vindicated the product nor vilified InFuse. The product has stayed on the market although physicians have moved away from it and sales have dwindled. Back in May, Ishrak said that being able to stabilize InFuse would drive strength in the overall spine business, but provided no timeline of when that would happen. Chris O'Connell who oversees the Restorative Therapies Group, said that the next 12 months would see InFuse declines stem and revenue to be flat.
Meanwhile, on Thursday, Novarro, the medical technology analyst,cast Medtronic's absence of from NASS as a "big opportunity" for small players in the spine market. 
"We believe this opens up an opportunity for several spine companies to continue to take share, including LDR Spine (LDRH), K2M (KTWO), Nuvasive (NUVA), and Globus (GMED)," Novarro wrote in a research note.
 [Photo Credit: iStockphoto.com user _nav_]
Sign up for the QMED & MD+DI Daily newsletter.
You May Also Like
---