Medtronic Keeps Adding to Diabetes Business
Medtronic Keeps Adding to Diabetes Business
Hot on the heels of its purchase of the Diabeter diabetes clinic and research center, Medtronic signs a licensing agreement for DreaMed Diabetes' artificial pancreas algorithm.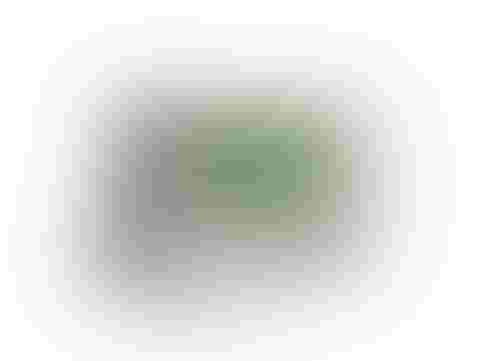 Marie Thibault
MiniMed® 530G with Enlite® is Medtronic's latest insulin pump in the United States.
Medtronic Plc has signed a global development and license agreement with Israeli company DreaMed Diabetes for the MD-Logic Artificial Pancreas algorithm. Medtronic makes insulin pumps and plans to use DreaMed's algorithm to improve glucose control.
Medtronic has taken steps over the last few weeks to boost its $1.7 billion Diabetes business. Last month, the company was one of several investors in Glooko, a diabetes digital health company. Just a few days ago, Medtronic announced its acquisition of Diabeter, a Dutch diabetes clinic and research center that would allow the company to build an integrated care system for diabetes.
This week's announcement gives DreaMed undisclosed royalties from future sales of any Medtronic products that use the MD-Logic algorithm. In addition, Medtronic has invested $2 million in DreaMed.
DreaMed has the GlucoSitter system, which has received CE Mark approval and used the MD-Logic algorithm. It acts as a go-between from a continuous glucose sensor to an insulin pump, telling the insulin pump how much insulin to deliver in order to maintain good glucose control.
This technology should get Medtronic one step closer to the holy grail for Type 1 diabetics—an artificial pancreas that seamlessly monitors blood glucose and controls insulin delivery based on that feedback. This would prevent hypoglycemia and hyperglycemia, when the level of blood glucose is too low and too high, respectively.
In various studies, including one published in The New England Journal of Medicine, the MD-Logic Artificial Pancreas technology has been shown to have a reduced risk of hypoglycemia.
Medtronic's latest generation insulin pumps, some of which are still in testing, already incorporate some feedback from glucose levels. The MiniMed 530G System, which has FDA and CE Mark approval, offers a suspension technology that stops insulin delivery for two hours when glucose levels are below a threshold value. The MiniMed 640G, which has CE Mark but does not yet have FDA approval, anticipates low glucose levels and automatically suspends insulin delivery before the patient hits a lower limit.
The latest generation insulin pump Medtronic has discussed is its MiniMed 670G Hybrid Closed Loop System. This would allow glucose control with minimal patient involvement—patients would likely only need to enter their meal information and calibrate the sensor from time to time. It appears that the DreaMed technology would help Medtronic build on this system.
Alejandro Galindo, vice president and general manager of the Intensive Insulin Management business at Medtronic, said in a press release, "We believe that a fully automated artificial pancreas will provide greater freedom and better health for many people with diabetes by eliminating some of the burden of glucose management. Collaboration with DreaMed Diabetes and researchers worldwide will allow us to continue to advance more quickly toward a commercially available closed loop system."
Marie Thibault is the associate editor at MD+DI. Reach her at [email protected] and on Twitter @medtechmarie. 
[Image courtesy of Medtronic Plc]
Sign up for the QMED & MD+DI Daily newsletter.
You May Also Like
---