Medtronic Diabetes and Dexcom Rivalry To Heat Up
Medtronic Diabetes and Dexcom Rivalry To Heat Up
Johnson & Johnson's newly approved Animas insulin pump with Dexcom's continuous glucose monitoring system will heat up competition between Medtronic Diabetes and Dexcom.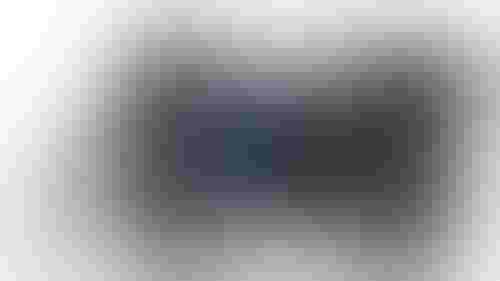 Johnson & Johnson announced Monday that FDA has approved the Animas Vibe insulin pump and continuous glucose monitoring system that features Dexcom's G4 Platinum sensing technology.
This will likely heat up competition between Dexcom and another big name in the world of diabetes - Medtronic - with Dexcom getting the leg up, believes at least one analyst.
But first, here are the features of the device. Johnson & Johnson and the company it acquired - Animas Corp. - is billing this device as the world's first and only integrated system featuring the Dexcom sensor. It may be the first pump to use the Dexcom sensor, but an integrated insulin pump and continuous glucose monitoring system is already available in the market from Medtronic.
And neither of these two devices from Medtronic and J&J/Dexcom are truly integrated even though Medtronic claimed that its MiniMed 530g insulin pump with Enlite Sensor was a "first-generation artificial pancreas." In a truly integrated system, the pump would be smart enough to automatically adjust insulin delivery based on readings from the continuous glucose monitoring (CGM) system, wrote Gregory Chodaczek, an analyst with Sterne Agee, in a research note Monday - and do without requiring input from the patient.
While we are not there yet, that will happen one day, Chodaczek believes. The Animas Vibe with DexCom's sensing technology, is however a "step in the right direction." The pump allows patients to view glucose readings on its screen without the need to carry the Dexcom receiver, Chodaczek wrote in a research note Monday.
Here are other key features according to the news release:
Dexcom CGM sensor technology is approved for up to seven days of continuous wear with one of the smallest introducer needles on the market. With Mean ARD (Absolute Relative Difference) as the industry's standard for measuring CGM accuracy, DexCom's 13% Mean ARD provides exceptional performance and accuracy for reliable results.

Waterproof up to 12 feet for up to 24 hours; Dexcom G4® PLATINUM transmitter is water resistant up to 8 feet for 24 hours.

First and only CGM-enabled insulin pump with a high-contrast color screen, featuring color-coded graphs and arrows to indicate direction and rate of glucose change, revealing trends at a glance.

Customizable alarms to indicate high and low glucose levels.
The pump also allows a certain level of personalization including insulin-carb ratios and insulin sensitivity. It also can alert patients when glucose levels falls perilously.
For diabetes patients looking to use an insulin pump along with a CGM system, Medtronic's 530g with Enlite Sensor technology so far provided a winning solution. When blood glucose levels becomes dangerously lowly - which usually occurs in the overnight, early morning hours when a patient is asleep - and if the patient doesn't respond to two alarms, the system automatically suspends insulin delivery. 
"While Animas Vibe does not have the same low glucose suspend feature, it will allow [Dexcom] to more readily address the patients who prefer an integrated pump/CGM system but also want the accuracy and comfort of the Dexcom sensor," wrote Danielle Antalffy, an analyst with healthcare investment bank Leering Partners, in a research note Monday. 
She added that although DeXCom is "generally regarded as the best CGM system, with best-in-class accuracy and comfort, [Medtronic's] key advantage in the CGM market had been an integrated pump/CGM offering. Now with Animas Vibe launching in early 2015, [Dexcom] will be in a position to compete even more effectively despite already being the market leader."
And the story is likely to only get better for the San Diego-based company over the short term. Dexcom is looking ahead to other approvals including one involving an integrated system with Tandem Diabetes, the maker of the world's only touchscreen insulin pump, Antalffy wrote.
The continuous glucose monitoring market globally is estimated to be $320.9 million in 2014 and is expected to grow to $783.9 million, a compound annual growth rate of 19.6% between 2014 and 2019. 
[Photo Credit: Animas/J&J] 
-- By Arundhati Parmar, Senior Editor, MD+DI
[email protected]
Sign up for the QMED & MD+DI Daily newsletter.
You May Also Like
---