Medtronic and Covidien Shareholders Bless $43B Merger
Medtronic and Covidien Shareholders Bless $43B Merger
Only the High Court of Ireland remains to weigh in on the $42.9 billion merger between Medtronic and Covidien.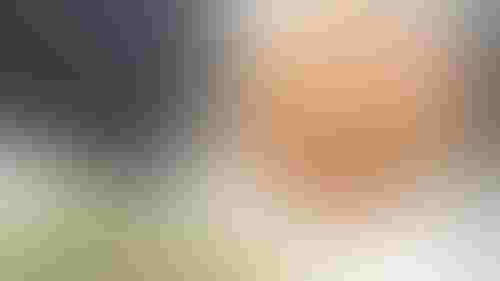 On Tuesday, Medtronic and Covidien shareholders approved various proposals cementing the $42.9 billion deal between the two prominent medical device companies on either side of the Atlantic.
The merger was announced in June, and since then major regulators around the world have blessed it. Only the High Court of Ireland remains to weigh in. The deal is expected to close late this month or early February, pending that approval.
"We are extremely pleased with the positive vote we received today by our shareholders," said Omar Ishrak, chairman and CEO of Medtronic, said in a news release. "We are convinced that the addition of Covidien's people and technologies will allow us to expedite our strategic initiatives and will allow us to treat more people, in more ways and in more places around the world. We look forward to closing this transaction by the end of January or early February."
Following the merger, the combined company's name will remain Medtronic with current CEO Omar Ishrak, at the helm. Covidien's CEO, Jose Almeida, will leave the company.
The transaction - an inversion deal that moves Medtronic's headquarters to Dublin, Ireland - will help Medtronic to get access to the billions of dollars held overseas without having to pay U.S. taxes on it. That will help the company to invest some of those resources into the U.S. In fact in announcing the merger, which was panned by some critics who saw the move as a way to avoid paying U.S. taxes, Ishrak said the new Medtronic would invest $10 billion over the next 10 years into its U.S. operations.
The other benefit of the deal is to be able to work with the hospital customer in other parts of the hospital beyond the cardiac catheterization lab, which is Medtronic's sweet spot. This gives the combined company the ability to cross sell especially given that there is very little overlap in their current businesses.
""The acquisition of COV will broaden MDT's product offering into laparoscopic surgery (energy and stapling), neurovascular (coils and stents), elements of peripheral vascular, respiratory/monitoring, and medical supplies," wrote Glenn Novarro, an analyst with RBC Capital Markets, in a research note when the deal was announced.
While analysts believe the deal makes strategic sense, a deal of this size is not without its risks. Integrating two large organizations will not be a walk in the park. In fact, the last major deal that Medtronic inked under previous CEO William Hawkins - the 2007 purchase of spine company Kyphon for $3.9 billion - has not panned out and was reportedly one of the reason that Hawkins' tenure as CEO ended.
[Photo Credit: iStockphoto.com user Cimmerian] 
 -- By Arundhati Parmar, Senior Editor, MD+DI
[email protected]
Sign up for the QMED & MD+DI Daily newsletter.
You May Also Like
---