Medtech Veteran: Innovation Has To Go Beyond R&D
Medtech Veteran: Innovation Has To Go Beyond R&D
The medtech industry is in the throes of a paradigm-shifting change, and a medtech veteran shares her thoughts on how to navigate them.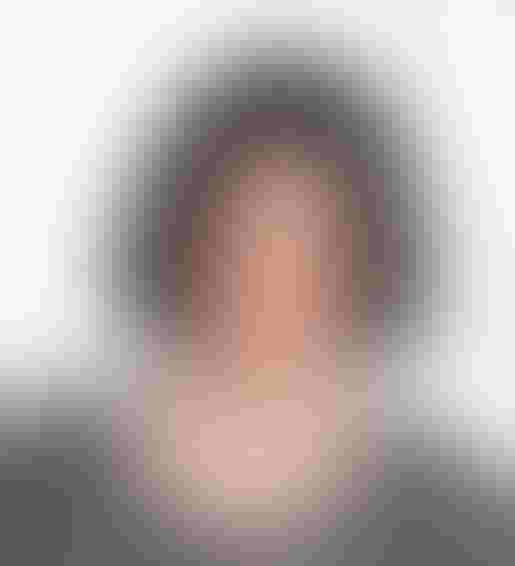 The medtech industry is in the throes of a paradigm-shifting change, and a medtech veteran shares her thoughts on how to navigate them. 
Stacy Enxing Seng, former president of Covidien's Vascular Therapies Business Unit
Arundhati Parmar
The medtech industry is in the midst of staggering change. The customer base has shifted from physicians at the epicenter to include cost conscious hospital administrators; digital tools have made the patient more empowered than ever before; reimbursement challenges have increased and with the gradual move to value-based care, that is not expected to abate any time soon.  
Stacy Enxing Seng is a 30-year veteran of this industry, and has seen her share of ups and downs. Currently, a board member at companies like Hill-Rom, Sonova and startups like Spirox and Solace Therapeutics, she has spent the majority of her career in operational roles. Most notably, she ran Covidien's Vascular division out of Minnesota prior to the medtech company's acquisition by Medtronic.
Enxing Seng will provide a keynote address at a conference in Minneapolis jointly hosted by MD&M Minneapolis and LifeScience Alley on Nov. 4 and talk about how companies can maintain their leadership in a changing healthcare marketplace. Recently, she took the time to answer some questions from MD+DI about strategies and actions for the medtech industry to take.
MD+DI: Large companies like Medtronic are able to innovate their business models as the healthcare market shifts. Can small- and medium-sized companies do that as well?
Enxing Seng: In my opinion, tapping into the business model changes occurring across healthcare is not the exclusive domain of the big companies.  It is an opportunity for all of medtech to consider a redefinition of  innovation beyond traditional devices, long the epicenter of medtech innovation, and redefining it to incorporate both the upstream and downstream reach of the product.  When the patient view through to the payors view is considered it is possible to see opportunities for innovation and value across that chain.   And, when you factor some of the key trends occurring in healthcare it also starts to become clear why significant business model changes are occurring.  Whether a strategic, midcap or emerging player medtech needs to get out of the mindset that innovation is the domain of R&D alone.
MD+DI: Collaboration appears to be a buzzword these days. Has it become more of a business necessity now?
In medtech, there has certainly been significant "collaboration" within the industry such as the amazing productivity that has occurred with physician and key opinion leader engagement, collaboration with governments around the world, the advent of drug and device combinations and there has been terrific collaboration across venture investment in support of innovation both by the strategics and the venture capitalists to name a few. However, it is fair to say that this has been collaboration generally within the ecosystem of medtech.  
Given the significant shifts occurring because of the Internet of Things, longitudinal data capture, consumerization of medicine and a clear shift from the concept of clinical distinction to economic value I think "collaboration" is now moving medtech players to consider new capabilities and new partners.
MD+DI: How can medtechs take better advantage of the consumerization of healthcare trend?
Enxing Seng: First, recognize it is an opportunity!  Consider the amazing power that social networks now carry to create consumer awareness and engagement.  With this tool, and the fact that health plans are for the first time in the US becoming plans that consumers have an interest in understanding given the high deductibles and increased out of pocket costs, patients now have greater access to information to engage in their own care. All of these represent changes going on in which patients are consumers and they are influencing how care is delivered and what will be paid for.  
I think a great recent example of this occurred with a company I am on the board of, Solace Therapeutics, which has a novel approach to treat women with stress incontinence.  Instead of identifying potential patients for clinical trial enrollment through the physician practice they "pulled" new patients in through social media.  This approach resulted in more than 150,000 potential patients to determine online if they were qualified for the SUCCESS trial and if so, they were directed to the enrolling centers. Additionally, of the women that were exploring participating in SUCCESS, 80% of them were also connecting to the Solace Therapeutics' patient portal on their mobile device.  Not only was this combination of mobile technology and social channel a terrific way of reaching consumers and creating early awareness, is also  allowed the trial enrollment to be completed months earlier and for less expense than originally anticipated.  A small example of a big win for a venture backed start-up.   
MD+DI: Healthcare is moving to the home whereas medtechs have traditinally focused on the hospital. What do they need to do better? Examples? 
Enxing Seng: There are an amazing and powerful group of potential healthcare entrants whose domain is already the home or the corner store. Consider the digital health players and the exponential innovation that embedded sensors represent to move diagnostic data out of the hospital and into the hands of patient or lay person care provider.
Consider the compelling moves that players like CVS/Walgreens/Target and others are making.  Again, I think this represents an interesting opportunity for collaboration, and for considering redesigned, less costly technology. 
A great example is a little company called Owlet which has miniaturized pulse oximitery to fit in an infant's sock and allow continuous monitoring of a baby's oxygen levels.  When you consider the fact that restricted oxygen or suffocation kills 10 times more infants each year than fatal car crashes, it is easy to see why pulse oximetry could be a significant value out of the hospital and in the home.
MD+DI: How optimistic are you about the future?
Enxing Seng: I am optimistic on healthcare.  Medtech has enjoyed a long history of making a difference in the lives of patients around the world while contributing materially to job creation and global economies. It is a privilege to be part of an industry that can make this kind of difference both for patients and for their families and the economy.  With the talent resident in this ecosystem in combination with the scale of the global challenge of improving health, increasing access and reducing costs, there clearly is not only opportunity for significant innovation and success but a positive force for good as well.
To learn about medical device industry trends, visit the Lifescience Alley and MD&M Minneapolis conference, Nov. 4 and 5 at the Minneapolis Convention Center. 
Sign up for the QMED & MD+DI Daily newsletter.
You May Also Like
---