Medtech Venture Capital Funding is Making a Comeback
Medtech Venture Capital Funding is Making a Comeback
This year is shaping up to be a good one for medtech venture funding. But what will 2015 bring?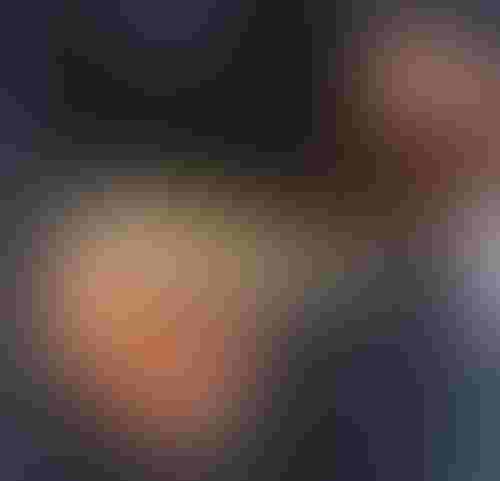 By James S. Varelis
It looks like 2014 is shaping up to be a strong funding year for medical devices companies. Year to date, venture capital (VC)investments in medtech continued to increase year over year. By the end of the third quarter, medtech had pulled in $1.9 billion in VC funding through 222 deals. Thanks to continued market interest in high-growth, innovative companies, the industry should comfortably beat 2013's total funding level of $2.1 billion.
According to the MoneyTree report from PricewaterhouseCoopers LLP (PwC) and the National Venture Capital Association (NVCA) based on data provided by Thomson Reuters, U.S. venture capital funding for the whole life sciences sector (combining medtech and biotech) increased 9% by value on a year-over-year basis during the third quarter of 2014. During that period, venture capitalists invested $1.6 billion in 188 life sciences deals. The medical device industry's portion of that total life sciences Q3 picture was $586 million received in 78 deals, an increase of 13% in dollars and 18% in deal volume, compared with the same quarter last year.
To put medtech's performance in even larger context, overall venture funding across all business sectors increased year-over-year in Q3, with $9.9 billion in 1023 deals, up 24% in deal value but with a decline of 4% in deal volume year over year, according to the MoneyTree report.
Medtech Funding by Quarter
Parsing medtech funding by quarter for 2014, the Q1 total was $610 million, Q2 was $676 million, and Q3 $586 million. On a quarter-over-quarter basis, that was a significant decline of 13% from Q2 to Q3 for medical devices. But this pattern was replicated for all life sciences investing, which logged $1.7 billion invested in Q1; followed by $2.5 billion in Q2; and then a quarter-over-quarter decline of 35%, to $1.6 billion, in Q3. That third quarter funding dip was a hallmark of all VC funding in the period, which was down 27% in Q3 versus Q2.
Meanwhile, the pace of medtech funding deals held flat for the last two quarters—78 deals in Q3 and Q2. Those were up over the Q1 deal volume of 66, while the nine-month pace of 222 deals so far in 2014 tracks against 219 medtech deals in the first three quarters of 2013.
Life Sciences Funding Trends by Quarter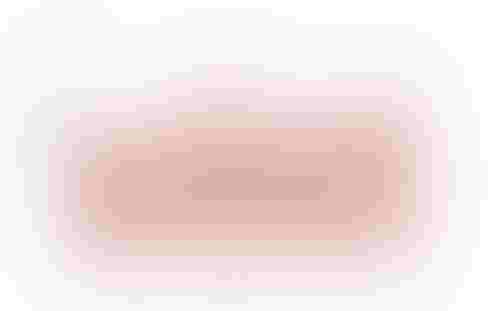 Deal Size
The average deal size for life sciences was $8.7 million for the third quarter of 2014, an increase of 10% over $7.9 million a year earlier but a decline of 38% quarter over quarter from the $12.8 million of Q2. The average medtech deal size of $8.6 million across the 222 deals through the end of Q3 was similar to the life sciences Q3 average. Looking backward quarter by quarter, average medtech deal sizes were $7.5 million in Q3, $8.7 million in Q2, and $9.2 million in Q1—the highest quarterly average since Q3 of 2008.
Medtech's Share of the Life Sciences Pie
Medtech's slice of the 2014 life sciences pie was consistent across Q1 and Q3, at 36% of the total. That number dipped in Q2, reflecting the surge in biotech investment during that period that dropped the medtech share down to 26%.
Medical Device Funding by Subsegments
Through the first nine months of 2014, the medical therapeutics subsegment, with total funding of $1.2 billion, attracted the most funding in the medical devices and equipment industry for the year to date. In terms of trend, the $373 million that therapeutics attracted in Q3 represented an increase of 13% compared with the same period last year but a decrease of 16% from the robust second quarter of 2014. Year-to-date funding for the two other medical device subsegments tracked by MoneyTree were as follows:
Medical/health products increased 46%, to $433 million.

Medical diagnostics increased 29%, to $209 million.
Based on those numbers, it's clear that cutting-edge innovations in medical devices, such as minimally invasive surgical devices, image guided devices, and cardiovascular and neurological therapy devices, are reshaping the medical therapeutics segment and providing high return-on-investment (ROI) opportunities for venture capital funds.
Medical Devices and Equipment Funding by Subsegments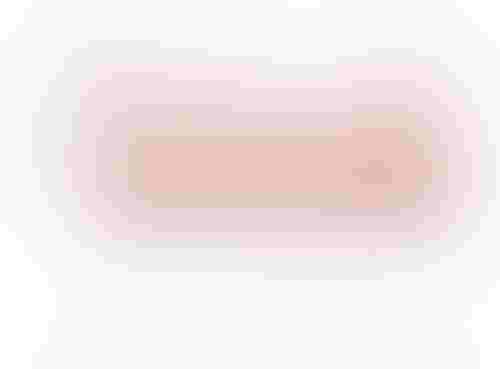 Funding Stage Considerations
While it was always going to be tough to duplicate what was a blockbuster second quarter, investment trends for the medical device industry remain encouraging. The relatively higher growth of late-stage funding in recent quarters shows that venture capitalists are now focusing on companies with the ability to access public markets quicker than in the past.
In the third quarter of 2014, early-stage medical device funding rose 15%, to $193 million in 34 deals, compared with $168 million in 29 deals for the same period of 2013. Late-stage funding for medical devices increased 13%, to $393 million in 44 deals during the third quarter of 2014, from $349 million in 37 deals during the same period last year. Medical device funding, on a quarter-over-quarter basis, increased by 13% for early-stage deals but decreased 22% for late-stage deals. Average deal size for early-stage medical device transactions was $5.7 million, compared with $8.9 million for late-stage medical device deals, in the third quarter of 2014.
Outlook for 2015
Total dollars invested by venture capital funds during the first nine months of 2014 reached $33.2 billion, eclipsing funding for the full year of 2013. Seeing that amount of cash invested in recent quarters makes it clear that companies are moving from investing for quick ROI to investing as a capital structure, which has implication for medtech.
The strong exit market in 2014 for venture-backed companies, coupled with solid distributions over the past several quarters, has improved the fundraising environment for venture capital firms slightly over the past couple quarters. There was even some uptick in the number of new funds raised during the third quarter. The trend may well continue as more and more limited partners seek out new opportunities to increase their exposure to the asset class.
In the third quarter of 2014 alone, there were 23 venture-backed initial public offerings (IPOs) valued at $2.6 billion, with 18 of the 23 offerings life sciences IPOs, amounting to $1.2 billion. That's a sign of strong demand in the public markets for high-growth companies on the cutting edge of innovation.
The current turbulence in the stock market could pose one troublesome sign for life sciences if it starts to frighten away investors who have enthusiastically backed some of the biggest life sciences offerings. Still, for the first nine months of the year, investment in life sciences has reached nearly $5.8 billion, which is close to the $6.7 billion invested for the full year of 2013.
Less than one month out from year's end, it's looking like 2014 will be one of the strongest years yet for life sciences investments, including medtech.
James S. Varelis is principal in PwC Health Industries' pharmaceutical and life sciences sector.
 [main image courtesy of STUART MILES/FREEDIGITALPHOTOS.NET]
Sign up for the QMED & MD+DI Daily newsletter.
You May Also Like
---