Medtech Supplier: Validation Could Be Firewall Against OEM Price Pressure
Medtech Supplier: Validation Could Be Firewall Against OEM Price Pressure
OEMs have been asking for lower prices from medtech suppliers, but being validated may be a way they can be protected.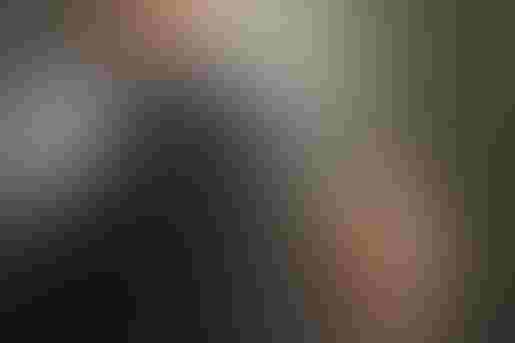 OEMs have been asking for lower prices from medtech suppliers, but being validated may be a way they can be protected.
Arundhati Parmar
Under pressure from hospitals to reduce the price they charge for finished products, original equipment manufacturers have been in turn squeezing medtech suppliers.
Medtech suppliers know it's only business, even though some clearly bemoan the fact that the auto industry's culture of asking for deep cuts from suppliers is seeping into their industry.
But one supplier at the Medical Design & Manufacturing (MD&M) West conference and expo in Anaheim, CA, in February believes that there could be a defense that is based upon a truism in the medtech world: the industry hates change and being validated is gold.
"The whole thing about the medical industry is validation," said Jay Tourigny senior vice president at MicroCare Corp, which makes cleaning products for medtech and other industries. "The medical industry hates changes. It's true. They are all about changing things in the R&D, but once they have a process validated and they have done their [ISO]-10993 testing and they've gone to the FDA, they don't  want to change a thing."
Get ready for Massachusetts Medtech Week and register for BIOMEDevice Boston, April 13-14 to stay on top of industry trends.

So while OEMs can come to a supplier and potentially say that a competitor can provide the same products at a discount, sometime the cost of validating and the time needed for that, may prove that the savings are not worth it. Tourigny said that sometimes device manufacturers will decide against a process that could bring them savings.  it 
"There have been situations where we've gone to suppliers to save them well up in the six figures a year in terms of their process, and they are all gung-ho about it and they want to do it, but the process to validate would take three years," he declared. "That's a big savings but it's hard because you have to validate."
OEMs' desire for price cuts from suppliers has become more pronounced after the mega mergers the industry has seen, Tourigny said and that sometimes leads to what he calls "corporate meddling."
Without naming a company, he said that the official headquarters of the company is in Ireland after a merger for tax purposes, and following the merger, corporate procurement people sometimes directly want to engage suppliers for a price cut. Historically, the relationship that the supplier has with the OEM has been with process engineers and manufacturing engineers.
"[There will be ] different locations where you might actually be specified in but you'll have corporate procurement people come in above that and do what's called a 'value grab.' he charged. "In other words they try to strong arm you into cutting your prices more."
Representatives from Medtronic and Zimmer Biomet, two companies that have undergone mega mergers in recent years, did not respond to a request for comment.
Tourigny added that sometimes an internal battle ensues where the procurement teams are interested in lowering the price but the company's own engineers push back. He said that while purchasing managers have certain financial considerations, engineers do not. So the purchasing people that work in these individual locations may have a directive to come up with cost savings of X percent but it has to get validated in some cases to be able to do it and the engineering guys — their objective is to increase throughput, and revalidating doesn't do anything to help them meet their objective," he said. In the end, it's the amount of savings that may mean the difference between going through the revalidation or not.
"If you are just talking about say a 4% saving on $100,000 a year, and they would have to go through and revalidate, it may cost them $125,000 to revalidate it. They won't do it," Tourigny said.
Another supplier at the MD&DM West conference said that within reason — where the product can be tweaked to have less features or functionality — he is open to accommodating OEMs' desire for price cuts.
"Just having exactly the same [product] but paying less is a problem," said Michael Boem, director of marketing and sales, and global marketing coordinator for flexible shafts, at Suhner. He agreed with Tourigny that the pricing pressures have gotten worse after the megamergers, and lamented the fact that medtech players are taking a page out of the automotive book.Medical sees what is automotive doing and then you have automotive purchasing director that moves to a medical company and they bring their culture and that is the process," Boem said. But he also acknowledged that for certain commoditized products, price cuts are reasonable. And sometimes it's good to rein in costs that add up when, engineers want to "spec out everything" thereby  unnecessarily making the product a lot more "expensive and complicated" Still, on occasion it's as if OEM purchasing folks don't recognize the value that suppliers bring.
They "show you something they found in China and say, 'Hey, I can get this for half the price,'" Boem said. "Then you are  not really comparing apples with apples and oranges with oranges, and it is a problem."
In some cases, this is where being validated can help because the "process and manufacturing engineers that you have a relationship with are not happy," with the process change that has to occur as a result of a material or component change, he said.
Tourigny takes it a step further in describing how sacred the validation process is in the world of medtech.
"if you change something, that basically means they have to start all over. [So] once you get validated into a process, I could go down there with an axe and smash up the receptionist's desk and break all the windows in front of the building and still come home with a purchase order," Tourigny said. "It's true. They would not be happy. They would be very very unhappy, but you're validated in." 
[Photo Credit: iStockphoto.com user Peter Booth]
Arundhati Parmar is senior editor at MD+DI. Reach her at [email protected] and on Twitter @aparmarbb 
Sign up for the QMED & MD+DI Daily newsletter.
You May Also Like
---