J&J to Ax Up to 6% of Device Workforce; M&A Inevitable
J&J to Ax Up to 6% of Device Workforce; M&A Inevitable
Johnson & Johnson is cutting jobs at its lackluster medical device business and an analyst predicts that the company will do acquisitions to rev up its device business.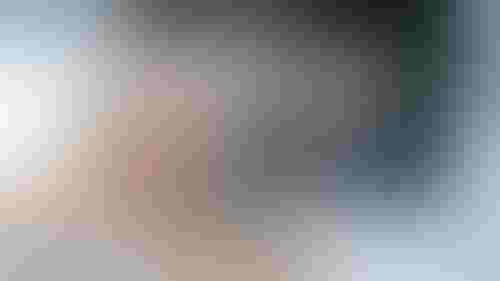 Arundhati Parmar
Johnson & Johnson's medial device business has been lackluster for a while and now management is resorting to job cuts.
In an announcement Tuesday, the diversified company announced that 4% to 6% of its device workforce will be eliminated over the next two years. The job cuts are expected to bring annualized pre-tax cost savings of $800 million to $1 billion. While the majority of the savings will likely be realized by the end of 2018, about $200 million of that will be realized this year.  
In a news release, the company noted that the savings can help to fund investment in new growth areas. The move will also lead to a change in reporting structure with a change in names of the medical device business segments. 
So what does this mean for any acquisitions by Johnson & Johnson?
An analyst believes it is a matter of when and not if.
"With [about] $37 billion in cash and [approximately] $17.5 billion in net cash on the books as of the end of t[hird quarter of] 2015, we continue to believe JNJ is an active acquirer with a focus likely heavily weighted toward it's lagging Medical Devices business," wrote Danielle Antalffy, in a research note after the announcement on Tuesday.
So where might that money be put to use? Based on conversations with the medical device group's management, Antalffy declared that the New Jersey company is not interested in stents and other cardiac rhythm management products.
That's not surprising given Johnson & Johnson bowed out of the drug eluting stent market, a category it had pioneered and later sold its Cordis division to Cardinal Health for $1.9 billion last year. 
But structural heart is where the next medical device acquisition could come. 
"Within our coverage universe, any transcatheter aortic valve and/or mitral valve company strikes us as a potentially reasonable candidate," Antalffy speculated.
Again, were this to occur this would not be surprising. Medtronic, Edwards Lifesciences, Abbott have all made purchases in mitral valve repair and replacement space and analysts describe TMVR as an opportunity even bigger than transcatheter aortic valve replacement.
Other areas of acquisiton interest could be in biosurgical, energy and endomechanical.
A quick look at how Johnson & Johnson's device business has performed recently — dwindling or flat sales — will make it clear why jobs are being slashed and why M&A is needed.
                                    Q3 2015      Q2 2015      Q1 2015
Cardiovascular          $524M           $544M          $529M        
Diabetes Care           $470M            $494M          $484M
Diagnostics                $16M              $16M            $30M
Orthopaedics        $2,181M         $2,330M       $2,328M
Surgery                  $2,220M         $2,328M       $2,256M
Vision Care               $683M           $646M           $631M
Arundhati Parmar is senior editor at MD+DI. Reach her at [email protected] and on Twitter @aparmarbb  
Learn more about the medtech industry trends at MD&M West, Feb. 9-11, at the Anaheim Convention Center, Anaheim, California. Scherer will be speaking about how to develop connected devices that will be effective for consumers and clinicians. 
Sign up for the QMED & MD+DI Daily newsletter.
You May Also Like
---