J&J's $2B Cordis Sale, Bos Sci's $1.6B AMS Buy Continue Mega Deals Trend
J&J's $2B Cordis Sale, Bos Sci's $1.6B AMS Buy Continue Mega Deals Trend
The trend of mega deals in the medtech world continues with Johnson & Johnson and Boston Scientific announcing billion-dollar deals.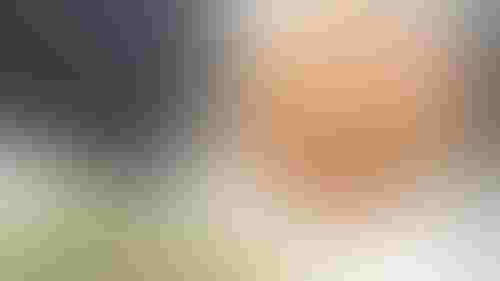 Arundhati Parmar 
Large deals in the medical device world rarely perform well, but that isn't stopping the occurrence of mega deals.

Two transactions announced Monday were both in the billion-dollar range. Boston Scientific announced that it was acquiring the men's health business of AMS (American Medical Systems) for $1.65 billion from Endo International.
Meanwhile like Endo, Johnson & Johnson is divesting a business. It announced that it was selling its Cordis unit for $2 billion to Cardinal Health.
Both moves underscore a desire to focus on core businesses reversing previous strategies.
"I think these companies are realizing that you can't be everything to everyone and from that macro industry standpoint, companies are looking at portfolios and seeing that whether a business makes sense as a growth strategy," said Venkat Rajan, principal analyst covering medical devices at market research and consulting firm Frost & Sullivan. "There are these hybrid pharma/device companies but medical device operates on a different level in terms of structures and how devices are sold."

That's what led companies like Abbott and the erstwhile Covidien to split their pharma and medical devices businesses.

Endo bought Minnesota-based AMS in 2011 for $2.9 billion.
Back then, Endo had a goal to diversify. In announcing the deal to buy AMS, Endo's CEO at the time, Dave Holbeck, said:

"We are creating a company uniquely positioned to respond to the changing healthcare environment and the competitive, rapidly consolidating industry landscape. Through the acquisition of AMS, we will gain scale in devices and services, and will be positioned as a leading provider of healthcare solutions in the field of pelvic health, with a full spectrum of product offerings ranging from pharmaceuticals to medical devices."

But on Monday, Rajiv de Silva, who became Endo's CEO in March 2013, articulated a different path forward.
"The divestiture of AMS marks the continued execution of our business strategy and furthers the transformation of Endo into a leading global specialty pharmaceutical company," he said in the news release.

Meanwhile, Boston Scientific's purchase of AMS's men's health and prostate health business would place it in a "leadership position in the urology market," wrote Gregory Chodaczek, an analyst with Sterne Agee. Boston Scientific is not buying the women's health business from AMS. It already has a footprint there with its female stress urinary incontinence and abnormal uterine bleeding treatment products.

Rajan noted that AMS' acquisition gives Boston Scientific the ability to own a disease state, a key characteristic in today's outcomes-driven world. The deal is expected to close by the third quarter of the year.
"It gives them greater ownership of the disease when they approach a hospital and say we have a more comprehensive service and solution to treat urology and gynecological conditions instead of saying how many product X or product Y do you want to purchase," Rajan explained.

The deal would roughly double Boston Scientific's urology business that garnered $500 million in 2014, and add scale and depth to it, according to Glenn Novarro, an analyst with RBC Capital Markets.
While Boston Scientific is bulking up, Johnson & Johnson continues on its quest to shed assets. The New Jersey company announced that Cardinal Health, based in Ohio, would be buying its Cordis unit for $1.99 billion. In 2008, Johnson & Johnson shed its would care business while last year it sold its Ortho-Clinical Diagnostics business.
The sale of Cordis marks an interesting end to a relationship given how Johnson & Johnson courted Cordis and sweetened the deal to buy it in 1995 for $1.8 billion, according to the New York Times. Cordis, JNJ's interventional vascular business, created the category of drug-eluting stents and then a mere decade later, pulled out of the coronary stent market citing increased competition and turning heads in the process.
"Bowing out of the coronary stent market was a big blow - it was a huge business for J&J," Rajan said. "The peripheral vascular disease market and the catheter-based market are growing markets but are much smaller."
Still, while it may not make sense for a company like Johnson & Johnson to be in those markets, it's not surprising that companies like Cardinal Health are lapping up Cordis, which had sales of $780 million in 2014.
"These markets are no small potatoes to smaller device makers," Rajan said. Arundhati Parmar is senior editor at MD+DI. Reach her at [email protected] and on Twitter @aparmarbb  [Photo Courtesy of iStockphoto.com user   
Sign up for the QMED & MD+DI Daily newsletter.
You May Also Like
---