Is the Medtech Industry Sick or Healthy?
Is the Medtech Industry Sick or Healthy?
EY's Jim Welch talks about the firm's Pulse of the Industry report in this brand-new episode of Let's Talk Medtech.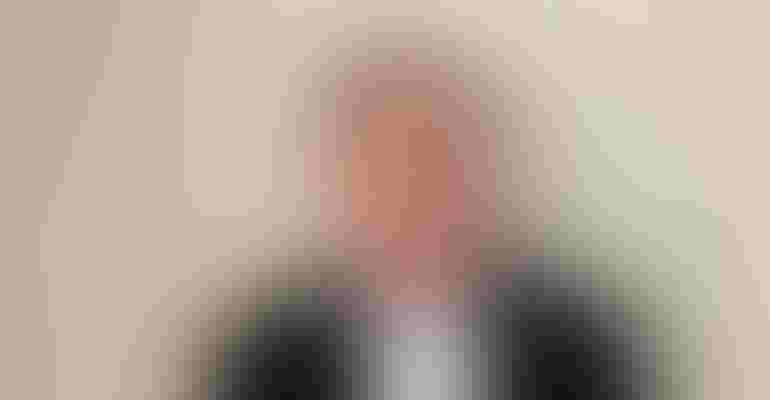 Is the medtech industry healthy? This question was answered in EY's recent Pulse of the Industry report – an in-depth analysis of the state of medtech.
Jim Welch, EY's global medtech leader, was a guest on Let's Talk Medtech, and discussed the report. He also answered some questions about the current state of the industry.
Here is an excerpt from Episode 17 of Season 2 of Let's Talk Medtech.
Omar: Is the medtech industry healthy at this point?
Jim: It's a really great question and there's so many competing kinds of dimensions that we look at when we do the analysis. But essentially from a health perspective, the industry I think is still continuing to be healthy despite a lot of external forces that are kind of pushing against it in a negative way. So maybe I'd say healthy in a bit of a turbulent weather environment around it would probably be my answer to that. And we look at that by looking at certain data and performance metrics. So, if we look at in 2022 revenue grew in the industry 6%. So, a good number. Mid-single digits. Revenues were similar in the first half of this year as well, maybe even a little bit ahead of expectations. So, numbers are pretty good. R&D spending grew 8%. So, the industry continues on a really good pace from an R&D perspective, and the industry returned about a record of $27 billion to $28 billion to shareholders. So, from a health perspective, it's very strong now, not as big as some of the numbers we saw coming out of the pandemic, but we look at those as a little bit of a one-time thing. So healthy wise, pretty good. On the financing side, maybe not as healthy. Right? Equity financing went down. VC investment is down. M&A has been pretty quiet, but a lot of those have to do with macro factors.
Omar: In 2022, we saw the Special Purpose Acquisition Corporation merger cycle cool off. We saw that cool off, and we saw that spin offs were definitely the way to go for many medtech companies. And I believe the term at the time was the spin was in. Is that still the case? Do we still see spin-offs as being prevalent in 2023?
Jim: [The] spin is still in. Without a doubt. Now, part of that's due to the fact that the spins don't happen overnight, so they take a while to get done and to effectuate. So, there's still some active spins that have been publicly announced in the marketplace, but without a doubt, it is definitely a lever that the industry is using to unlock capital, to create different pools of investors for different product sets. And as the larger conglomerates look at their portfolios, it's definitely a mechanism to create value not only for the companies themselves, but obviously for patients and for the healthcare system. So, the spin is definitely in.
Omar: I want to go now and talk a little bit about IPOs, and I want to get an outlook of where we stand with IPOs in 2023. How would you characterize that landscape? I can only assume. I don't want to put words in your mouth. I mean, I kind of know the answer already with this, but based on the research and the study, where are we at with IPOs in 2023?
Jim: Yeah, the market is down significantly. I think IPOs are down over 90%. So really the market itself has just come to a standstill now. The hope is we'll see maybe a couple still yet this year, potentially, but that part of the industry. And the activity there is certainly a challenged one, and it's really the broader economic climate. A lot of things going on around the world, obviously creating some uncertainty. So, investors are really prioritizing strategic financing to manage deal activity. Not as much on the IPO front. So, yeah, it's not what we're used to seeing, but certainly a sign of the times."
Sign up for the QMED & MD+DI Daily newsletter.
You May Also Like
---