Is Johnson & Johnson Interested In Doing Large M&As?
Is Johnson & Johnson Interested In Doing Large M&As?
In J&J's quarterly earnings call, CEO Dominic Caruso expounds on the conglomerate's approach to acquisitions.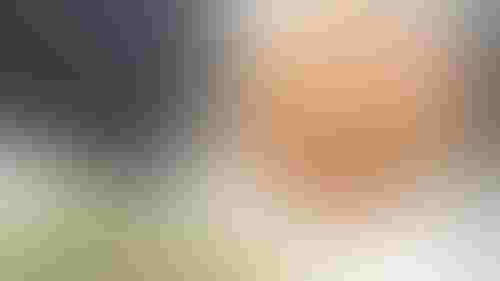 In J&J's quarterly earnings call, CEO Dominic Caruso expounds on the conglomerate's approach to acquisitions. 
Arundhati Parmar
Just over a month ago, Financial Times reported that Johnson & Johnson was nearing a deal for Pharmacyclics, a cancer-drug maker. That was before AbbVie apparently swooped in and beat the New Jersey conglomerate by pocketing the company for $21 billion. 
The last mega deal Johnson & Johnson did was back in 2012 when it bought orthopedics company Synthes for $19.7 billion.
In its first-quarter conference call with analysts Monday, Johnson & Johnson's CEO - Dominic Caruso - was asked if the company had an appetite for large acquisitions across its different businesses given what's been reported of its involvement in Pharmacyclics.
Caruso declined to comment on what he described as "rumors or speculation about our involvement in the Pharmacyclics," but did go into some lengths about the company's acquisitions and capital allocation philosophy.
He mentioned if it were up to him, he would allocate all the remaining free cash flow after distributing dividends to acquisitions that create value regardless of how big or small those deals are.
I think the key point here is, is the transaction value creating regardless of its size? So our appetite doesn't really change in terms of whether or not an acquisition is large or small. Our view of acquisition is being value creating has to do with the disciplined approach we take to evaluate an acquisition and whether it's large or small we're not going to overpay for an asset. Typically, large acquisitions are difficult to generate value from because they're either over valued by the market or significant premiums required or the asset is already substantially mature enough where you can add much to it.

"But I would not necessarily read into any of our discussions or actions as being necessarily adverse or favorable towards any size particular size of transaction. And it's true that over the long period of time the majority of our transactions have been below $1 billion actually, but we've done as you know with the Synthes transaction and important strategic moves that are significant on the $20 billion range.
Caruso appears to be spot on when it comes to believing that large M&A deals rarely create value. In fact a McKinsey analysis found that is especially true of large deals in medtech.
So mature startups will have harder time convincing the consumer products, pharma and medtech company about what they can bring to the table. Still, while the bar may be high for multi-billion dollar deals, Caruso seems to be saying that for the right company and the right value proposition, Johnson & Johnson is willing to fork over large sums. That the door is open.
The approach makes sense assuming what Financial Times was reporting about J&J's interest in Pharmacyclics was true. Pharmacyclics' Imbruvica drug is approved for three different cancers and had revenue of $780 million in 2014, up from $260 million the year before. This year the drug is expected garner revenue of $1 billion, the company projected in February.
Now AbbVie, not Johnson & Johnson, is likely to benefit from this large M&A if revenue projections pan out.
Arundhati Parmar is senior editor at MD+DI. Reach her at [email protected] and on Twitter @aparmarbb 
Sign up for the QMED & MD+DI Daily newsletter.
You May Also Like
---