Is Crowdfunding a Viable Strategy for Medtech?
Is Crowdfunding a Viable Strategy for Medtech?
Innovative, early-stage medtech startups should consider crowdfunding as a potential source of capital and a means of demonstrating market demand to future investors.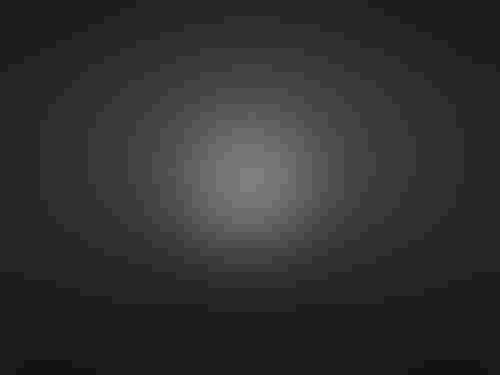 Innovative, early-stage medtech startups should consider crowdfunding as a potential source of capital and a means of demonstrating market demand to future investors.                   
Crowdfunding, via the rise of such platforms as Kickstarter and Indiegogo, has become a cultural phenomenon in recent years. Entrepreneurs have leveraged the concept to finance ventures ranging from ridiculous pet projects such as The World Speed Project, which aims to collect every available VHS copy of the 1994 Keanu Reeves bus-based thriller Speed, to humanitarian efforts, including Restore the Shore, which raised more than $1 million to help rebuild the devastated Jersey Shore after Hurricane Sandy. 
But crowdfunding is also quickly emerging as a viable option to keep innovative medtech startups afloat—particularly early-stage companies.
In the healthcare space, the Star Trek Tricorder–inspired XPrize finalist Scanadu Scout managed to drum up more than $1.5 million on a goal of $100,000 on Indiegogo, for instance. Likewise, the Pebble smartwatch, which was designed with health and fitness in mind, motivated the masses to open their wallets and shell out more than $10 million on a $100,000 goal.  
Of course, there have been countless unsuccessful campaigns as well. After being on the receiving end of an "It Has Come to Our Attention Letter" from FDA, Biosense Technologies, maker of the much-hyped uChek "medical lab in your phone," took to Indiegogo last year in an effort to raise funds for navigating the proper regulatory channels. Alas, the company only managed to raise a little more than $15,000 on a goal of $42,000.
The smattering of crowdfunding success stories, coupled with the difficult funding environment for medtech, has prompted the rise of various healthcare- and medtech-oriented crowdfunding sites, including MedFundr, MedStartr, HealthFundr, and B-a-MedFounder.
For entrepreneur David Guy, crowdfunding was an opportunity to capture nondilutive funding when he was at the helm of a startup. Drawing on his experiences, he helped found MakerStaker, a Web portal that allows investors to make equity and nonequity investments in medtech- and tech-focused startups while providing entrepreneurs with a support system of mentors to increase the chances of getting the product to market. 
"Startups fail, and the part of the market we think we serve is the earliest part: from the back of the napkin to a minimally viable product, that first production run," Guy said during a panel discussion on funding at the MEDevice San Diego conference in September. "That's where your capital should be going."
People are still learning the opportunities and limitations of crowdfunding, however. The concept offers a means of potentially raising up to $1 million per year, depending on state laws, according to Guy. Yet for startups seeking financial support, the high volume of investors may deter venture capitalists (VCs) or corporate venture funds looking for an acquisition target. 
Among its most significant advantages for young medtech companies, though, is that a successful crowdfunding campaign can validate the concept and establish market demand for the product, thereby making it more appealing to potential future investors.
"If it does get funded, it becomes more interesting in a capital stack to people who have more money to deploy because you've now proven your business model; you have actual product, hopefully some initial customers, and something that de-risks the deal," Guy said. "One of the things that crowdfunding can do at the very beginning of the capital stack is to help determine what's a good idea and what's a bad idea by letting the market make the decision."
Further evidence of its evolving status as a legitimate business practice, crowdfunding has crept into the VC world. During the MEDevice San Diego panel, Daniel Kosoy, a practicing surgeon and partner at VC firm Athenian Venture Partners, noted that crowdfunding was on the agenda at a private equity conference he recently attended. There, one group spoke about how it had developed an offshoot of its VC fund to act as a backer, for example.
"Some people are also just passively investing on the back of your diligence," Kosoy said. "Some VC funds are almost creating their own crowdfunding portal or subportal within a larger crowdfunding application, where people can basically sign up to be part of their group. So, they know if they have [a compelling investment opportunity], they've immediately got, say, 45 people who are each going to commit $5000 or $10,000; they know they're going to put in a half-million dollars and this group of followers is going to put in $450,000. [Crowdfunding] is going through iterations and getting more refined and sophisticated as to how it's working."
Thanks to the increasing legitimacy of crowdfunding, innovative medtech inventors and entrepreneurs can borrow from family, friends, fools, and, now, flocks of strangers to obtain capital.
 —Shana Leonard, group editorial director, medical content
[email protected]
[Image courtesy of Master isolated images/FREEDIGITALPHOTOS.NET]
Sign up for the QMED & MD+DI Daily newsletter.
You May Also Like
---