Industry News
Industry News
Industry News
Hundreds of Products and Services
Displayed at MD&M Orlando
Held March 15-17, 1997
The second MD&M Orlando Conference and Exposition, held recently in Orlando, FL, gave area device manufacturers a chance to see a variety of materials, components, equipment, and services available to the industry.
Among the more than 150 companies exhibiting was Miltronics Inc. (Painesville, OH), a contract manufacturer specializing in precision machining custom devices for medical OEMs that design and market implants, instruments, and disposables. Among the services provided are multiaxis machining, micromachining, CNC milling and turning, EDM, grinding and honing, laser marking, electropolishing, passivating, finishing, and inspection. Virtually all materials can be machined, including stainless steels, Monel, Hastelloy, titanium, Inconel, aluminum, and exotic alloys. Tolerances to 0.0001 in. can be provided. For more information, contact Miltronics at 800/942-3011.
One of the many new products introduced at the show was Solid Edge Version 3, a Windows-based mechanical-assembly design and drafting software product from Intergraph Software Solutions (Huntsville, AL). The software provides ease-of-use and productivity for mechanical design engineers. Its latest version features advances in assembly design and feature-based modeling to broaden the range of parts design. Version 3 also adds a stand-alone 2-D drafting package to the Solid Edge family, as well as Web-ready technology and development tools that enhance the product development process. The software now combines the advantages of high-performance 3-D solid modeling with production-ready 2-D drafting capabilities. For more information, contact Intergraph at 800/807-2200 or visit the company's Web site at http://www.intergraph.com/solidedge.
Logicon Inc. (Colorado Springs, CO) provided attendees with a description of the training workshops and consulting services it offers. The company offers scientific, managerial, quality, regulatory affairs, information management, and engineering consulting services that can be applied at all levels throughout an organization.
Its workshops and services can be customized for on-site delivery. Some of the workshops offered include Introduction to Design of Experiments, Product Reliability, Design Control, Software Verification and Validation, and New Quality System Regulations (GMP) for Medical Devices. For more information, contact Logicon Inc. at 800/732-0037.
3D Systems Opens Colorado Facility
$5-million facility operating in Grand Junction
3D Systems Corp. (Valencia, CA) recently opened a $5-million manufacturing facility in Grand Junction, CO. "Opening this new facility marks an important step forward in our plans to meet anticipated demand for our products," said Charles W. Hull, the company's president.
The first machine to ship from the facility is an SLA-250 Series 50, one of the latest variants in 3D's product line of rapid prototyping equipment. A number of advanced SLA-350s and larger SLA-500s are in final testing and being prepared for shipment to customers. In addition to manufacturing, the company relocated a number of departments to Grand Junction, including quality assurance, manufacturing engineering, and customer service. Corporate headquarters remain in Valencia, CA.
The 66,000-sq-ft manufacturing site represents the first phase of a planned expansion that could eventually total 188,000 sq ft. Site preparation and the building shell plan have already been completed for the next phase of construction.
For more information, contact 3D Systems at 805/295-5600 or visit the company's Web site at http://www.3d.com.
Parts Competition Won by Pressure-Formed X-Ray Unit Covers
Award presented by Society of Plastics Engineers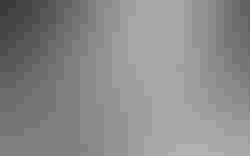 Profile Plastics Corp.'s (Lake Bluff, IL) pressure-formed x-ray unit covers have won the Society of Plastics Engineers Thermoformed Heavy Gauge Parts Competition. The competition was held in Ft. Mitchell, KY. The pressure-formed covers are part of an x-ray unit that Profile Plastics redesigned for GE Medical Systems. The new cover design was developed because the original structural-foam covers were expensive, heavy, and cumbersome for operators to handle.
The award recognizes OEM components using the thermoforming process. Entries in this national competition are evaluated on the basis of design, uniqueness, aesthetics, and degree of manufacturing complexity.
Profile Plastics specializes in custom-molded, highly engineered plastic parts manufactured through the thermoforming processes of pressure, vacuum, and twin-sheet forming. For more information, contact Profile Plastics Corp. at 847/604-5100.
Perfecseal Expands Operations in Puerto Rico
New facility to make thermoformed trays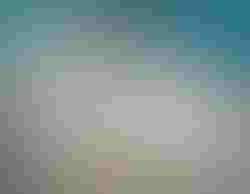 Philadelphia-based Perfecseal is expanding its thermoformed-tray manufacturing capabilities to its facility in Carolina, Puerto Rico. Under the guidance of Perfecseal Mankato (formerly Mankato Corp.; Mankato, MN), the thermoforming machinery and technology will be located in a new facility adjacent to the existing plant.
According to Alan McClure, president and CEO of Perfecseal, and John Rottunda, president of Perfecseal Mankato, this expansion will enable Perfecseal Puerto Rico to offer its customers there and in parts of South America a complete medical packaging product line of trays, lids, pouches, labels, and rollstock.
Perfecseal Mankato will continue to be responsible for product development and tooling for new thermoformed packaging. Perfecseal is a division of the Curwood Group, a wholly owned subsidiary of the Bemis Company, Inc., and is one of the largest manufacturers and marketers of packaging materials for the health-care industry, with additional facilities in North America, Northern Ireland, and the Asia-Pacific region. For more information, contact Perfecseal at 800/999-7626.
Griffith Micro Science Announces New Division
Will offer analytical and laboratory services
Griffith Micro Science International Inc. (GMS; Oak Brook, IL) has created a new division, Griffith Analytical, to take on all GMS analytical and laboratory services. Certified to ISO 9001 and EN 45001, the new division represents a significant expansion of GMS's worldwide capabilities.
Locations in the United States, United Kingdom, Belgium, France, and the Netherlands provide a variety of services including product and package design, technical and regulatory review, system cost-reduction studies, GMP/ISO auditing, bioburden programs, validation-related testing, and environmental monitoring. For more information, contact Griffith Analytical at 630/472-4511.
Sign up for the QMED & MD+DI Daily newsletter.
You May Also Like
---