Filters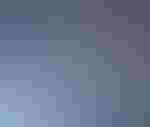 Pediatric IV filters
A line of IV filters is specially designed for the needs of neonatal and pediatric patients. The AutoPrime filters feature both inlet and outlet connectors on a single plane to increase set-assembly efficiency and to ease patient stress during attachment. The filters are completely self-priming and are available in a variety of housing tint colors. The flat side of each filter can be printed with a customer logo or ID number. Whatman Arbor Tech, 401 W. Morgan Rd, Ann Arbor, MI 48108-9109.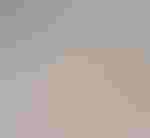 Prefilter media
A type of prefilter media is custom manufactured using proprietary fiber conversion processes. Transorb prefilter media is available in acetate, nylon, and polyester fibers containing no resin or adhesive binders that could contaminate the filtrate. Typical applications include heat-moisture exchange, centrifugal platelet separation, and blood/mucus evacuation. The prefilter media is also used to provide membrane support and to improve membrane flow rate and life by removing coarse particulates that could cause plugging or surface binding of the membrane. Transorb can be manufactured in a wide range of cross-sectional sizes and shapes to provide consistent and cost-effective performance. Filtrona Richmond Inc., P.O. Box 34668, Richmond, VI 23234.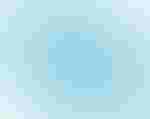 Air-eliminating filter
Featuring a streamlined design, a self-priming, air-eliminating filter offers high filtration performance for IV drug-delivery applications. The Gardian 3 rapidly eliminates air while providing protection from contaminants. It is available in a variety of pore sizes, including 0.2, 0.8, and 1.2 µm. The filter's Supor polyethersulfone membrane features low drug binding characteristics with more than 50 commonly infused drugs and provides bacterial and fungal retention with good throughput and flow rates. A dual-vent design allows the filter to provide position-insensitive air removal, rapid priming, and reliable fluid delivery. The filter is available in a variety of colors. Pall Medical, 600 S. Wagner Rd., Ann Arbor, MI 48103-9019.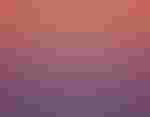 Filter converting
A company converts membranes to filters for medical applications. Typical filter materials include Norton Zitex (porous Teflon) and Pall membrane. The company has a Class 1000 cleanroom and a temperature-controlled, low-humidity dry room for particularly sensitive medical applications. It also provides color printing, slitting, laminating, and sheeting services. G & L Precision Die Cutting Inc., 1766 Junction Ave., San Jose, CA 95112.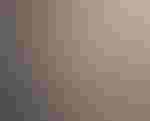 Filter for neonatal IV therapy
An in-line intravenous filter is designed for neonatal or ambulatory outpatient therapy. The small-diameter Microvex IV minimizes drug holdup while increasing patient comfort. The filter's sterilization-grade polyethersulfone membrane is 96-hour rated for high throughput. Its vent membrane is superhydrophobic for reliable air elimination. Millipore Corp., 80 Ashby Rd., Bedford, MA 01730-2271.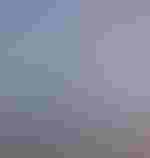 Transfer and filter devices
A complete line of transfer and filter devices for a variety of fluid-transfer applications is offered by a manufacturer of disposable medical devices. The line includes the Mini-Spike dispensing pin for preparing and dispensing diluent or additive from multidose rubber-stoppered vials. Also included is the Micro Chemo Pin with a 0.2-µm hydrophobic air-venting filter that prevents exposure to toxic fumes during drug reconstitution. Other products include filter needles, vented needles, double-ended transfer needles, air-venting filters, hydrophilic in-line cone filters, and filter hubs in a variety of configurations. Burron OEM Div., B. Braun Medical Inc., P.O. Box 4027, Bethlehem, PA 18018-0027.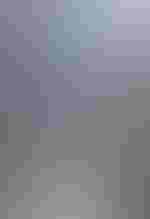 IV filters
A company offers a complete line of IV filters for adult and pediatric applications. Related products include blood filters, check valves, lab and diagnostic filters, respiratory filters, vent caps, and transfer valves. The company can provide custom products if its standard products do not match the OEM's needs. The filters and devices are manufactured in Class 100,000 cleanrooms at ISO-certified manufacturing centers. Filtertek, P.O. Box 310, Hebron, IL 60034.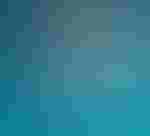 High-performance laminates
A company provides high-performance expanded PTFE (ePTFE) laminates for medical venting applications. The Gore-Tex laminates are readily available for incorporation into transducer protectors, IV filters and spike vents, respiratory filters, and suction canisters. The company also offers Drylife vent laminates. Suitable for urine and ostomy applications, they help retard vent blockage by discouraging the adhesion of aggressive waste material to the membrane surface. Samples of the laminates are available from the manufacturer. W.L. Gore, P.O. Box 1550, Elkton, MD 21922.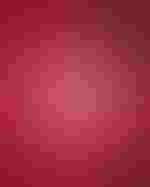 Filter screens
According to their manufacturer, filter screens etched from solid sheets of metal offer several advantages over traditional mesh screens: mechanical strength, integrity of pore size regardless of flow characteristics, high electrical conductivity, and a large choice of material types and thicknesses. Possible applications include particulate filtering, light filtering, and electronic signal (Faraday) filtering. They can also be used as implantable devices and for sensor applications. Screens are available in materials such as titanium, stainless steel, nickel, copper, aluminum, brass, and nitinol. Material thicknesses range from 0.0005 to 0.090 in. Vacco Industries, 10350 Vacco St., South El Monte, CA 91733.


Thermoplastic netting
A company manufactures thermoplastic netting for a wide range of applications. It partners with medical device manufacturers to enhance the performance, cost-effectiveness, and appearance of medical products. An area of special expertise is the extrusion of diamond-shaped netting used throughout the medical industry. Naltex, P.O. Box 17155, Austin, TX 78760.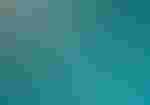 Woven filtration materials
A supplier of precision-woven filtration materials offers a broad range of synthetic and wire cloth fabrics. Many standard weave styles and surface modification treatments are available. Materials offered include nylon, polyester, PEEK, polypropylene, polyethylene, fluorocarbons, stainless steel, and others. Mesh openings range in size from 1 to 12,500 µm. Off-the-shelf roll goods can be delivered quickly, and custom components can be cleanroom fabricated in ISO 9001–certified facilities. Medifab synthetic fabrics have been developed specifically for healthcare customers who need clean, pyrogen-controlled products. Full traceability is maintained for all woven products. Sefar America Inc., 111 Calumet St., Depew, NY 14043.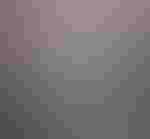 Hydrophilic filters
A company offers a complete line of filters for in-line filtration of IV solutions. The 0.22- or 1.2-µm polythersulfone membrane filters can be supplied with luer lock or luer slip connectors. These filters can be used in pediatric patient infusions, epidural procedures, and lipid filtration. All have high flow rates, low drug binding, and microbial retention. DirectMed Inc., 74 Valentine St., Glen Cove, NY 11542.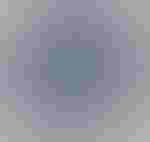 Bacterial viral filter
Made of polystyrene, a single-use bacterial viral filter is designed for use with lung-function testing equipment. The filter protects the patient and the equipment during testing. Cross-contamination risks for the patient are minimal, while the protection of the equipment shortens time spent disassembling and cleaning the test unit. The combination of the filter and the mouthpiece in one eliminates the need for separate mouthpieces and reduces the cost of the product. Qosina, 150-Q Executive Dr., Edgewood, NY 11717.


Copyright ©1999 Medical Product Manufacturing News
Sign up for the QMED & MD+DI Daily newsletter.
You May Also Like
---