Exports a Growing Opportunity for U.S. Medtech Firms
Exports a Growing Opportunity for U.S. Medtech Firms
An international trade specialist with the U.S. Commercial services offers medtech companies advice on selling their products overseas.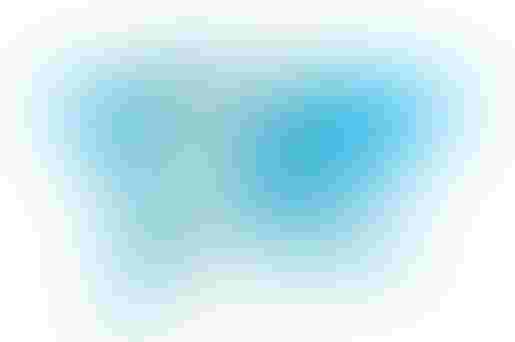 An international trade specialist with the U.S. Commercial services offers medtech companies advice on selling their products overseas.
Curt Cultice
The global market for medical devices totaled more than $340 billion last year, according to Business Monitor International, and U.S. Department of Commerce data show that U.S. exports of medical equipment totaled $45 billion. The growing worldwide demand has made healthcare technologies a priority sector under President Obama's National Export Initiative (NEI/NEXT). The U.S. Commercial Service's global healthcare team leader, September Secrist, provides some boots-on-the-ground insights for U.S. medical device firms looking to export. Secrist serves as a senior international trade specialist with the U.S. Commercial Service in Seattle, WA.

Why should U.S. medical device companies consider exporting or expanding their current global sales?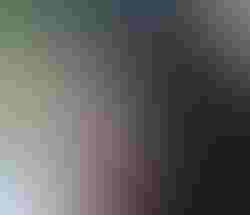 Secrist: Ninety-six percent of the world's consumers are outside of the United States, so if you're not exporting, it's just like leaving money on the table. Healthcare is a steadily growing industry, and the global market for medical devices totaled $340 billion in 2014, with exports of U.S. medical devices reaching $45 billion that same year. Exporting enables companies to diversify their portfolios and become more competitive while helping them weather changes in the global economy. Also, the medical equipment sector is fairly recession proof, as healthcare is often the last item cut from a countries' spending. Many countries have already committed to national health plans with budget and development goals. The medical device community is very unique in the sense that international connections are abundant between the business community and healthcare professionals in clinics, hospitals, research laboratories, and academic institutions. U.S. medical manufacturers have a strong international reputation for innovation, quality, training, and after-the-sales service. Also, the transparency and enforceability of U.S. business practices and contract laws adds a high degree of credibility to facilitating international business. U.S. companies should keep in mind that it's highly likely that their competitors—both domestic and abroad—will be selling internationally if they aren't already.
What are some opportunities or trends for medical device exporters?
Secrist: There are opportunities worldwide in diagnostic equipment, medical infrastructure, healthcare services, wellness, telemedicine, and more. The United States, Japan, and Europe are mature markets but still consume the majority of healthcare products and opportunities. Along with these traditional mar¬kets, opportunities are growing in emerging markets such as Brazil, China, and India, to name a few.
Brazil boasts the largest medical equipment market in South America, and U.S. products account for 30 % of imported medical devices in Brazil. Interestingly, Brazil is also a rapidly growing market for home healthcare products, and its home health¬care companies are viewed as good sources to cut hospitalization costs. For homecare, the public system is offering home treatment as part of the strategy for reducing costs at hospitals. Private insurance companies still cover most of the expenses, but the public is also investing more. The U.S. Commercial Service sees the home healthcare products market growing dramatically in the coming years.
China is now the world's second largest medical device market, with a market size projected to reach over $48 billion this year. Since 2009, growth in this Chinese industry sector has averaged an impressive 20% annually. Driving factors include fast economic growth, the world's largest population, a bourgeoning, aging population as well as government efforts to create better healthcare services. The government has invested heavily in healthcare infrastructure and the provision of basic health insurance for all of its citizens. While China has a domestic medical device industry, it currently looks to the United States and Europe for advanced technology products.
One of the fastest-growing healthcare industries in many parts of the world centers on connectivity, with telemedicine being a great example. If you look at rural parts of Brazil and Canada, and emerging markets such as India, well-trained doctors need access to rural information. Telemedicine provides diagnostic readouts with the option of having nurses provide onsite follow up treatment with the help of apps for maternal and other health care. These apps offer several advantages in that they are cheaper and easier to deploy and use.
In India's fast-growing telemedicine sector, projections show a growth from the current value of US$7.5 million to US$18.7 million by 2017—a compound annual growth rate of 20%. Moreover, strong mobile technology infrastructure and launch of 4G is expected to drive mobile health initiatives in the country. With increased private participation, the healthcare sector has also witnessed rise in FDI inflows. As per law, 100% FDI is permitted for all health-related services under the automatic route
In Europe, we've found a lot of U.S. medical device exporters overlook this market, which is a strong market and fairly easy to do business in, especially if companies have something new and innovative to offer. In the Nordic countries there is a particularly strong focus on health information technology solutions and heavy investment in seamless movement in records management where the patient owns medical records and is more involved in the process.
Many of the markets previously discussed also hold excellent opportunities for exports of U.S. life sciences technologies such as pharmaceuticals, biomedical technologies, life systems technologies, biomedical devices, and orga¬nizations that conduct research. One of the biggest and growing areas is e-medicine, with Europe being a particularly strong market for U.S. exports.
What are some challenges in selling internationally?
Secrist: In general, standards and regulations tend to be one of the biggest challenges, as the medical device sector is one of the most regulated industries. For example, clinical trials in the United States are not always accepted by other countries. Some countries accept the European Union CE Mark or U.S. FDA standards but might require additional clinical trials in their home country, some of which may require recertification every several years with adverse patient reactions tracked and reported. So, U.S. companies looking to export have to ascertain whether there is enough sales potential to justify the process of getting certified. Other key challenges include intellectual property protection and evolving or developing regulatory and reimbursement environments, with private hospital contracts being much easier to navigate than government systems requiring preapproved lists for reimbursements. In addition, healthcare costs are rising in many developing countries due to large aging populations with some countries putting downward pressure on prices of healthcare products.
What are some recommendations on how to best pursue international opportunities?
Tips for Medical Device Exporters
Take advantage of trade shows to make connections, and let people know you will be there in advance.  

Be prepared to do your due diligence, and understand the local regulations; rely on local distributors for information, including export controls.  

Familiarize yourself with Foreign Standards and Certification Requirements.  

Consider Europe as a key destination, and register for the CE Mark so your product can sell to all 28 countries of the European Union.  

Get the latest information on protecting your intellectual property rights by visiting www.stopfakes.gov.  

Take advantage of U. S. Commercial Service resources and healthcare trade events by visiting http://export.gov/industry/health/.
Secrist: You need to have a long-term commitment to the export process. Many U.S. medical device firms have achieved export success by investing in overseas partners, training, and getting to really understand the market with help of the local partner. Be aware that some markets tend to favor traditional distributors while business protocol in other markets favors dealing with doctors directly. Do your due diligence on a potential partner beforehand, since selecting the wrong partner can cost a lot of time and money. Also, have realistic expectations; it can take up to a year to get approval to sell to a given market, and many months to negotiate a business deal. For example, in Asian countries such as China and Japan, potential partners don't do business as fast as in the United States, preferring to get to know you personally before they consider partnering with you. In places like Germany, however, business dealings are much more direct and faster. So, to summarize: Develop an export strategy, do your homework, manage your expectations, know your cash flow, and understand the business culture. Also, talk with other people in your industry. Also, U. S. companies should take advantage of the U.S. Free Trade Agreements with 20 countries that have dramatically eliminated or reduced barriers to trade.

Are there some common myths that medical device firms have about exporting?
Secrist: Many U.S. firms think exporting is too hard or too complicated, or are often unaware of available export assistance. Still other businesses are satisfied that just selling domestically is good enough. Many of these export "myths" are unfounded. The reality is that with the Internet, improved transportation options, and the array of available export assistance, exporting is more viable than ever for even the smallest companies. Some 80% of medical device firms are small and medium-sized businesses, and while many are already exporting, there's great potential to increase both the number of exporting firms as well as the number of markets they are selling to. You might also be surprised that among all U.S. exporters, 59% sell to only one market.

What types of export programs and services are available to assist firms?
Secrist: With 108 offices across the United States and U.S. Embassies and Consulates in more than 75 countries, the U.S. Commercial Service (CS) helps U.S. companies export and looks out for U.S. business interests abroad. Services include export counseling, market research, international partner searches, business matchmaking, trade events, advocacy, and more. The CS has an excellent understanding of top markets, import requirements, documentation, and customs regulations, as well as key contacts across a wide variety of industries. The CS also assists companies with financing questions through the U.S. Small Business Administration and the Export-Import Bank of the United States.
The CS Global Healthcare Team offers centralized industry expertise, market research, and best practices to better assist U.S. healthcare manufacturers and service providers. CS also works closely with our colleagues in Commerce's Office of Health and Information Technology. For questions about the Healthcare Industries Team, you can contact Tembi Secrist at [email protected].
Curt Cultice is senior communications specialist with the U.S. Commercial Service.  
[image courtesy of RENJITH KRISHNAN/FREEDIGITALPHOTOS.NET]
Sign up for the QMED & MD+DI Daily newsletter.
You May Also Like
---