Expect Stryker to Acquire More Companies in 2016
Expect Stryker to Acquire More Companies in 2016
Stryker bought two companies in 2015 so far, compared with four last year, but the company's chief executive indicated that doing deals will be a priority.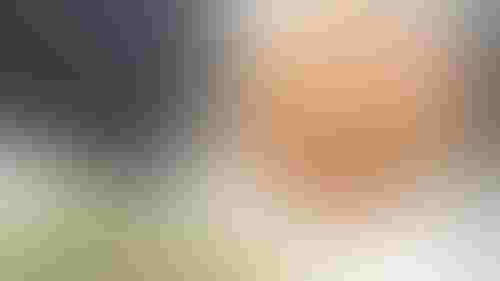 Arundhati Parmar
2015 has been a bit of a lull for Stryker when it comes to dealmaking, all the more striking given how the medtech industry overall has seen a flurry of mergers and acquisitions.
The orthopedics company has acquired just two companies thus far this year, compared to four in 2014. On January 5, the Kalamazoo, Mich. company acquired the assets of Canada-based CHG Hospital Beds for an undisclosed sum. Then in September it closed the transation involving Muka Metal, a Turkish company that makes hospital beds, stretchers and related patient room furniture and accessories. The details of the transaction were similarly undisclosed. 
2016 is set to change all that. 
In an earnings call on Thursday, Stryker CEO Kevin Lobo was asked how capital would be allocated in the future given that there hasn't that many deals this year. This is how Lobo responded, according to a transcript of the call from Seeking Alpha:
I would tell you, you know that all of our divisions have [business development] people that are out looking at targets. I would say there are plenty of targets that are out there. We haven't closed very many deals, at least, not as many this year as we have in the past couple of years. But that's not a function of lack of targets. It's just making sure that the valuations work, and that the deals are going to be value-creating for Stryker. So as you know, M&A is difficult to predict in terms of timing, but we do feel that there are a significant number of attractive targets out there and our teams continue to work on that. And that does continue to be our first priority in terms of using cash.
And how much cash does Stryker have? $3.2 billion as of the end of September. 
But Lobo also said that although all divisions of the company are "constantly looking for acquisitions," Stryker has performed well on its own and doesn't necessarily feel "compelled" to do deals.
What areas could Stryker be interested in?"We believe Stryker will remain acquisitive and could be interested in expanding in the neurotech space and filling some of its key gaps in areas such as deep brain stimulation and neuromodulation," wrote Glenn Novarro, an analyst with RBC Capital Markets in June. "We also expect management to focus on sports medicine and spine."
Arundhati Parmar is senior editor at MD+DI. Reach her at [email protected] and on Twitter @aparmarbb
[Photo Credit: iStockphoto.com]
To learn more about medical devices and trends in the marketplace, attend the two-day MD&M Minneapolis conference, Nov. 4 and 5 at the Minneapolis Convention Center. 
Sign up for the QMED & MD+DI Daily newsletter.
You May Also Like
---