Elekta Aims for More Accurate Radiation Therapy with Unity
Elekta Aims for More Accurate Radiation Therapy with Unity
Elekta combined two incompatible devices to create its Unity MR-Linac, a radiation therapy device that is designed to more accurately target tumors, including in real time.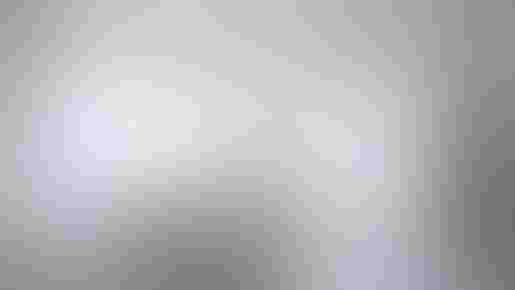 Nancy Crotti
Elekta hopes to receive CE Mark for Unity by the end of 2017, followed by FDA approval.
A Swedish company is staking its hopes for a larger North American market on a radiation therapy device that can more accurately target tumors than current technology, including real-time imaging.
Eighteen years in development, Elekta's Unity combines two incompatible devices, a Philips 1.5-Tesla magnetic resonance imaging machine (MRI) with a largely metal linear accelerator, and a highly sensitive linear accelerator or Linac, to produce high-resolution, or high field, images of tumors during cancer treatment. The sharper image allows the radiation therapist to use smaller margins to target the tumor, sparing surrounding healthy tissue from harmful rays.
The MRI-Linac also allows the radiation therapist to detect whether a tumor has moved or changed, and to more accurately focus the beam during each treatment. Elekta's Unity has demonstrated the dose of radiation within 1% and with 0.3mm accuracy, according to Jan Lagendijk, professor of clinical physics at University Medical Center, Utrecht, the Netherlands. Lagendijk developed the MRI-Linac with Bas Raaymakers, a professor of experimental clinical physics at the same institution.
The radiation oncology market is large, with about half of all cancer patients receiving some type of radiation therapy sometime during the course of their treatment, according to the National Cancer Institute. 
Elekta is in the midst of a first-in-human trial at UMC Utrecht to measure the accuracy of Unity in five patients with spinal cord tumors. Radiation inaccurately directed at the spinal cord can cause paralysis, according to Kevin Brown, a physicist and vice president of Research and Innovation at Elekta.
"If you have cervical cancer, that's moving around all day, quite dramatically," Brown added. "With today's technology, we have no way of dealing with that motion . . . This new technology is providing the next level of visualization of what you want to treat at the time you are treating it."
This heightened precision might enable radiation oncologists to increase the dose at a particular visit and thus reduce the number of treatments, Brown added.
How did the researchers marry two highly incompatible technologies? It modified the MRI machine's active shielding, introduced passive shielding, and redesigned the linear accelerator. The rest is proprietary information, Brown said.
"It was never possible to combine these two machines," said Ina Jürgenliemk-Schulz, MD, a UMC Utrecht radiation oncologist and principal investigator of the study. "It was quite a milestone that they did it."
Startup ViewRay (Oakwood Village, Ohio) patented a similar, but smaller MRI-Linac combo in 2011, a combined 6 MV Linac and 0.35-Tesla MRI machine it calls MRIdian Linac. That machine is considered low-field, but Brown said he's glad that ViewRay paved the way with regulators. MRIdian Linac has already received CE Mark and 510(k) approval from FDA. Elekta expects to land the CE Mark for Unity by the end of 2017, followed by FDA approval. Elekta is one of the largest makers of radiation oncology devices and has the partnership with Philips on its side as well, Brown noted.
Kristofer Liljeberg, an analyst who follows Elekta for Carnegie, believes Unity could dominate this market segment in a few years.
"We believe the Unity MR Linac will be very important for Elekta to improve sales and order growth that has suffered in recent years," Liljeberg wrote in an email. "Given the high interest from early adopters, Elekta should have a good chance [of] hitting the target of 75 orders until 2019."
Nancy Crotti is a freelance contributor to MD+DI.
[Image courtesy of ELEKTA]
Sign up for the QMED & MD+DI Daily newsletter.
You May Also Like
---