Covidien Deal Illustrates How Omar Ishrak is Making All the Right Moves
Covidien Deal Illustrates How Omar Ishrak is Making All the Right Moves
The focus on tax savings and increased cash flow has eclipsed the fact that Medtronic's acquisition of Covidien neatly checks all of Omar Ishrak's boxes for strategic growth opportunities.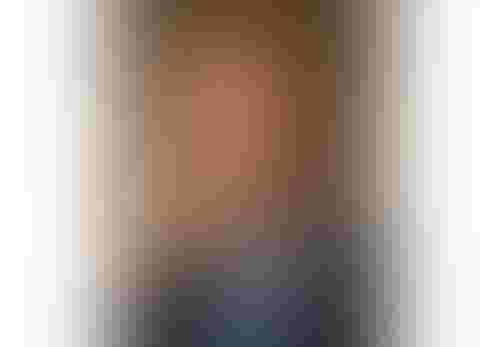 Medtronic CEO Omar Ishrak is certainly a man with a vision for the mighty medtech multinational he helms—and he's systematically making it a reality. 
The company's announced acquisition of Covidien for a staggering $42.9 billion promptly elicited grumbling about layoffs, offshoring, and the potential impact on the American economy in addition to sparking a fierce debate about the practice of tax inversion. But the focus on tax savings and increased cash flow has eclipsed the fact that Medtronic's acquisition of Covidien neatly checks all of Ishrak's boxes for strategic growth opportunities. 
"This is a highly strategic and compelling acquisition, fully aligned with our mission of alleviating pain, restoring health, and extending life for patients around the world," Ishrak said during a call with analysts. "It accelerates all three of our growth strategies—therapy innovation, globalization, and economic value—and bolsters the long-term sustainability and consistency of our mid-single-digit revenue growth expectations." 
Just because this is a carefully crafted PR message doesn't make it untrue. In a time when many companies are seemingly floundering for direction and wrestling with what to do in the face of a dramatically changing healthcare landscape, Ishrak has identified a clear path forward that—on paper at least—looks like a sustainable plan for growth.
He has been vocal, for instance, about the importance of emerging markets to Medtronic's future, predicting in a 2012 interview with Fortune that they would be "the most important" driver of the business. Ishrak has also candidly admitted that establishing a foothold in and understanding the needs of emerging markets has been more challenging than expected.
The new entity, Medtronic plc, will generate $3.8 billion in emerging markets, substantially increasing Medtronic's global footprint and reach. Ishrak added during the call that the company believes it "can sustain double-digit growth over an extended period of time" in emerging markets.
Ishrak has also expressed interest in R&D and innovation. Thanks to the increased cash flow and the ability to flexibly deploy that money as a result of the acquisition, Medtronic has pledged to invest $10 billion in technological innovation and R&D over the next decade, primarily in the United States.
But perhaps the most notable strategic benefit to this medtech takeover is that it accelerates Medtronic's transformation into an integrated healthcare company. To better compete in the dawning age of value-based healthcare, Ishrak has methodically been establishing the foundation on which to build a healthcare powerhouse capable of delivering a range of solutions across the continuum of care.
The acquisition of Cardiocom last year, for example, brought a "developer and provider of integrated telehealth and patient services for the management of chronic diseases" into Medtronic's fold. More indicative of Ishrak's master plan, however, was the formation last year of Medtronic Hospital Solutions, a new business unit established to improve hospital operational efficiency through service offerings. As its first venture, the business partnered with several European hospitals to manage their cath labs.
Moving forward, the complementary nature of Covidien's product portfolio will undoubtedly extend Medtronic's reach beyond its therapeutic sweet spot in the postacute setting, allowing it to further secure a strong position in the hospital. 
And it seems as though Ishrak and his team is already eyeing the OR as its next target for partnership opportunities. During the analyst call, he expressed enthusiasm from both Medtronic and Covidien for the untapped opportunities in the OR market and noted that such ventures could motivate future acquisitions. However, he emphasized that no specific plans were underway just yet.
This ability to facilitate hospital efficiency will, in turn, provide a value proposition that's going to be tough to beat, according to Ishrak—and most would probably agree. "Now, with our collective financial strength, [we can] go in [to hospitals] and come up with innovative long-term contracts and some element of the risk sharing," he said during the call. "There won't be too many other partners or companies out there in healthcare who can come up with proposals such as this. We're optimistic about what we can do."
As he should be. Because if Medtronic doesn't bungle the integration, the combined company could be a formidable force potentially capable of giving Johnson & Johnson a run for its money. 
So, yes, the primary drivers of this landmark deal appear to be tax savings and increased cash flow. But this deal is about much more than just a cash grab; Ishrak's charting a course for Medtronic that will likely keep it afloat in the choppy, uncharted waters of outcomes-based healthcare while some unprepared or inflexible competitors may soon find themselves on a sinking ship.
 —Shana Leonard, group editorial director, medical content
[email protected]
Sign up for the QMED & MD+DI Daily newsletter.
You May Also Like
---