Could there Be a Wave of M&As in Mitral Valve Replacement Market?
Could there Be a Wave of M&As in Mitral Valve Replacement Market?
In this month alone, Edwards Lifesciences and Abbott have made deals with three mitral valve disease startups underscoring the possibility of a M&A flurry in this market.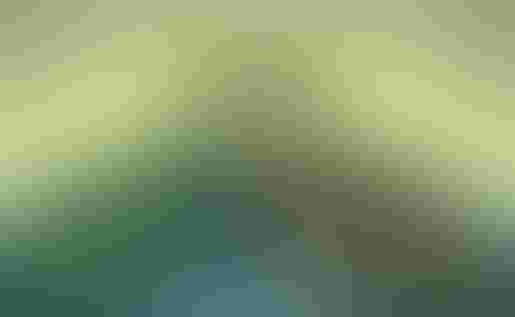 In this month alone, Edwards Lifesciences and Abbott have made deals with three mitral valve disease startups underscoring the possibility of a M&A flurry in this market. 
Arundhati Parmar
Now that the efficacy of transcatheter aortic valve replacement has been firmly established, companies are turning their focus on another structural heart procedure: transcatheter mitral valve repair or replacement.
And just as acquisitions consolidated the TAVR space - Edwards Lifesciences bought Percutaneous Valve Technologies, Medtronic bought CoreValve and Boston Scientific bought Sadra Medical - it appears as if the market is poised to see a few acquisitions in the TMVR space too.
Earlier this month Edwards Lifesciences announced it was acquiring CardiAQ Valve Technologies despite the fact that the California heart valve company has its own internal device to tackle mitral valve regurgitation. Edwards Lifesciences is paying $400 million to acquire CardiAQ, the only company to have implanted its TMVR valve using both the transfemoral and transapical approach. Analysts describe the company's mitral valve device as having the "best-in-class design."
Following suit, Abbott announced on Thursday that it is making two transactions in the TMVR space in order to expand treatment options for mitral valve disease. Abbott is buying up the rest of Roseville, Minnesota-based Tendyne that it already did not own for a total price of $250 million, in addition to undisclosed milestone payments.
Separately, it also invested in Cephea Valve Technologies and secured an option to buy the company outright in a future date, but Abbott did not provide terms of this deal. While Tendyne's valve employs a transapical approach, Cephea, based in Santa Cruz, California, uses a transfemoral approach to deliver the device. Joanne Wuensch, an analyst with BMO Capital Markets, pointed out in a research note Thursday that she has heard "good things about the [Tendyne] product" noting that it is "fully repositionable and fully removable."
Abbott already has an approved mitral valve repair product known as the MitraClip, which won approval in October 2013, followed by Medicare providing national coverage for the device in August 2014. That technology was itself the result of an acquisition - in 2009 Abbott bought Evalve for $410 million to treat mitral valve disease in a minimally invasive fashion.
Whereas Edwards with its internal Fortis TMVR device and the CardiAQ valve has "two shots on goal" as described by Glenn Novarro, an analyst with RBC Capital Markets, Abbott now has three.
It's interesting to note how similarly Abbott and Edwards executives view the TMVR market.
"Mitral valve disease is highly complex and requires multiple treatment options in order to tailor the therapy based on each person's anatomy and health situation," said John M. Capek, executive vice president, Ventures, Abbott, in a statement. "The Tendyne acquisition and our agreement with Cephea broaden our foundation as one of the leaders in treatments for mitral valve disease, with the goal of bringing promising, less invasive valve treatment technologies to people who need them."
Edwards' CEO Michael Mussallem has also described the disease as something requiring a multi-pronged approach.
"We think very broadly about structural heart disease and particularly about the mitral valve. And I think we have been pretty open in the past to say that we don't think that there is just going to be one solution for all patients," Mussallem said in an earnings call with analysts on Tuesday.
The interest in TMVR is not misplaced. Novarro of RBC Capital Markets estimates that the global TMVR market opportunity could be five times that of TAVR, which he projects will be $5 billion in 2020.
Which startups are left in TMVR following these transactions. Wuensch says two other companies who have tested their devices on humans are NeoVasc, which has developed the Tiara device and Twelve, which is currently enrolling patients in a pilot study.
Medtronic is also a company with an interest in TMVR and has tested its device in animals, according to Wuensch. If the size of the market is as large as analysts predict, it won't be surprising to see Medtronic jumping into buy another company. 
It certainly hasn't shied away from dealmaking even after acquiring Covidien for $50 billion. 
Arundhati Parmar is senior editor at MD+DI. Reach her at [email protected] and on Twitter @aparmarbb 
[Photo Credit: iStockphoto.com user draco77]
To learn more about medical devices and trends in the marketplace, attend the two-day MEDevice San Diego conference, September 1-2 
Correction: An earier version of this story wrongly referred to Abbot's mitral valve device. It is called MitraClip. 
Sign up for the QMED & MD+DI Daily newsletter.
You May Also Like
---