Corporate Venture Capital Investment in Life Sciences is Increasing
Corporate Venture Capital Investment in Life Sciences is Increasing
Corporate venture capitalists are increasingly participating in medical device and biotechnology venture deals benefitting the startup ecosystem.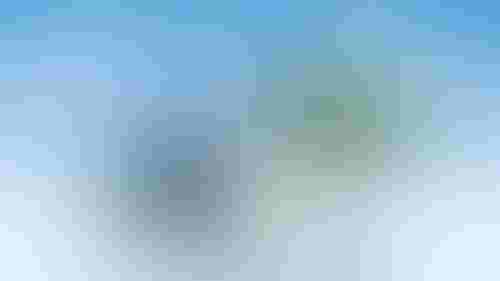 Arundhati Parmar
A new report shows that participation of corporate venture capitalists in life sciences investing has been increasing.
The MoneyTree report from the National Venture Capital Association and PricewaterhouseCoopers with data from Thomson Reuters show that in the nine months of the year, corporate VCs pumped a total of $1.18 billion into life sciences startups. Whereas in all of 2014, corporate VCs have shelled out $1.2 billion. Back in 1995, as far back as the MoneyTree report goes back, corporate VCs invested only $70.7 million dollars. 
And before the Great Recession, even though more corporate venture capitalists participated in life sciences venture deals, than today, they didn't invest nearly as much. In 2008, 74 corporate VCs disclosed they participated in investing and spent $744.6 million, whereas nine months into this year 60 CVC invested $1.18 billion.
Of the $1.18 billion invested so far this year, biotech CVCs invested the bulk — $998.48 million — while medtech VCs invested a more meager $178.24 million.
In medical devices, CVCs took part in 34 deals deals out of an overall 223 medical device VC deals in the nine months of the year. By comparison, biotech CVCs participated in 106 deals out of 377 total biotech VC deals, demonstrating nearly double the level of involvement compared with their medtech corporate counterparts.
Biotech startups also benefitted from a higher average CVC investment than medical device startups. Biotech CVCs pumped in $9.42 million in average into biotech startups whereas the average dollar amount that medtech CVCs invested in a round was a more humble $5.24 million.
Taking in all industries, corporate venture groups invested $2.3 billion in 240 deals into the U.S. startup ecosystem during the third quarter of 2015, accounting for 14.1% of all venture capital dollars invested and 21.5% of all deals. For all nine months, a total of 181 corporate venture groups participated in 20.5% of all deals and accounted for 13.6% of the total venture dollars invested in startups in 2015.   
"Participating in over a fifth of all venture deals for the quarter and year, corporate venture activity continues to pick up steam, deploying capital and strategic guidance to the next crop of great American companies," said Bobby Franklin, President and CEO of NVCA, in a statement.  
Arundhati Parmar is senior editor at MD+DI. Reach her at [email protected] and on Twitter @aparmarbb
Sign up for the QMED & MD+DI Daily newsletter.
You May Also Like
---