Corporate Innovation Labs: Who Really Benefits?
Corporate Innovation Labs: Who Really Benefits?
This week in Pedersen's POV, our senior editor considers who stands to gain the most from corporate innovation programs.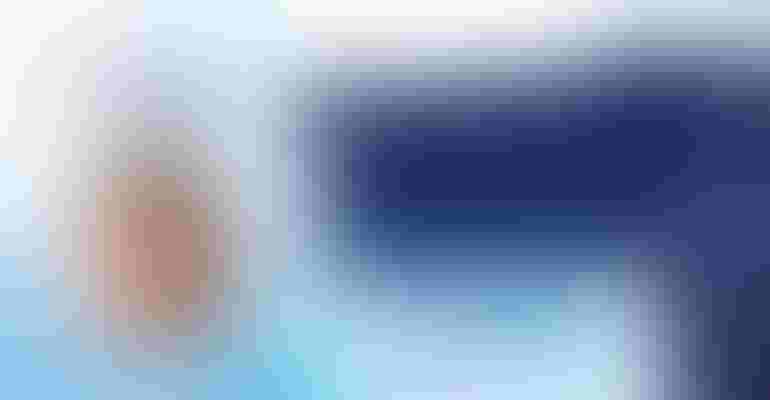 Last week, Medtronic launched a neurovascular collaboration platform intended to transform ideas and technologies into new stroke therapies by providing physicians and entrepreneurs with insight, support, and scalability.
Dan Volz, president of Medtronic's neurovascular business, told me in an interview ahead of the official launch that Medtronic already receives a fair number of inquiries from physician entrepreneurs in the stroke space who are at various stages of the innovation cycle. These physicians typically need help moving their idea along, and the company's new Neurovascular Co-Lab Platform aims to do just that.
When I first heard about this news, I was really excited about what it could mean for the stroke space, given my personal experience caring for my father-in-law, who suffered a debilitating stroke last year. If done right, Medtronic's new platform could be a win-win for the company and the marketplace – key words being if it's done right.
The corporate world is littered with examples of similar programs that failed miserably, amounting to nothing more than innovation theatre, an initiative that promises innovation but never creates any real impact.
And let's not be so bedazzled by the company's rhetoric that we fool ourselves into believing the powers that be at Medtronic signed off on this platform out of the kindness of their hearts. At the end of the day, this is a very strategic competitive move designed to ensure Medtronic gets first dibs at any truly disruptive stroke innovation emerging down the road.
After all, Medtronic doesn't always respond kindly to disruptive new competitors showing up on its turf. Remember what happened in the sacral neuromodulation market a few years back? Medtronic pioneered that market over 20 years ago with its InterStim device, used to treat various bladder and bowel conditions. Along came Axonics with FDA approval in 2019 for a rechargeable version of a similar device and things quickly got ugly between the two.
This was a real example of competition breeding innovation, as Medtronic soon caught up with the market challenger by winning FDA approval of its own recharageable sacral neuromodulation device. Which begs the question, why did it take 22 years for Medtronic to bring that option to the market? And how long would it have taken the company to innovate if Axonics had never come along?
But I digress.
Despite the many failure stories of corporate-sponsored innovation labs, some such programs do work. Perhaps the most successful example of this is right here in the medtech industry: Johnson & Johnson's JLABS network of life sciences incubators.
Now in its 10th year, the JLABS network has grown to include 13 locations around the world, including Canada, Europe, and Asia. The incubator network has housed about 777 companies, with 44 of those companies going public and 35 being acquired. Although the program touts a "no strings attached" model, about 25% of companies do end up in a financial relationship with J&J at the end of their time in the JLABS program. As of February 2021,192 JLABS companies had at least one collaboration or other strategic partnership with a company owned by J&J, since the first JLABS space opened in 2012. Clearly J&J sees the strategic competitive value of the JLABS program, or it wouldn't continue to expand the network.
This gives me hope for Medtronic's Neurovascular Co-Lab being exactly what the company says it is: a platform that will ultimately advance technology concepts that have the highest potential to positively impact millions of stroke patients.
And I genuinely believe Medtronic's Volz when he says the idea for this platform was born from the knowledge that there are unmet needs in the neurovascular space, and that macroeconomic pressures are making it extremely difficult for startups to innovate.
"It's just the wrong time for innovation to stall in the stroke space," Volz told me, and I couldn't agree more.
If this Co-Lab platform does prove successful in the neurovascular market, perhaps Medtronic will decide to repeat the effort in other markets with unmet needs. So long as it truly benefits physicians and their patients, I'm all for it. I'm just not so naive as to think it won't also serve Medtronic in the long run.
Pedersen's POV publishes every Monday. If there's a topic you would like her to consider, email 

[email protected]

 (please put "POV" in the subject line).
Sign up for the QMED & MD+DI Daily newsletter.
You May Also Like
---