Collecting Reimbursement Data Alongside Clinical Data Is the Smart Road to Market
Collecting Reimbursement Data Alongside Clinical Data Is the Smart Road to Market
Waiting to consider reimbursement until after your device has secured regulatory approval can be expensive and time-consuming.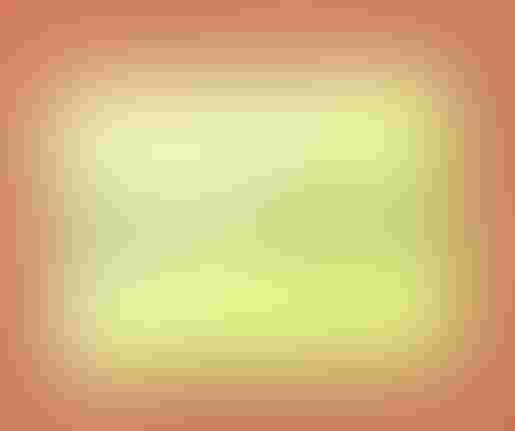 Waiting to consider reimbursement until after your device has secured regulatory approval can be expensive and time-consuming. 
Elizabeth Brooks

A number of years ago, I was at a conference with a CMS official who told our group, "The FDA gives you permission to sell your product, but it doesn't give us any reason to buy it." That's important to remember if you expect to make money from the medical devices you bring to market. The FDA just needs to know that under the right set of circumstances your technology can work in treating the patient. Payers on the other hand—whether government and private payers in the U.S. or government payers in other countries—want to know that your technology will work as needed, even when patients are non-compliant and have significant comorbidities.
In almost every case, you should consider reimbursement when you're conducting clinical trials, because FDA approval and payer approval are two distinctly different things. When I first started my business in 2006, most of my clients had what I call "train-wreck" scenarios. They had given no thought to reimbursement during product development so when their products obtained regulatory approval and entered the market, they weren't being utilized because they didn't have the appropriate pieces of the market access puzzle in place. At that stage, putting the train back on the track to utilization and reimbursement requires the collection of additional clinical and economic data, and a lot of additional time and money.
Considering Medicare
In the U.S., there is no FDA equivalent for payers in the sense that there is no single governing body granting approval or denial of reimbursement. In practice, however, Medicare is the de facto standard regarding reimbursement strategy (for technologies that are utilized in Medicare populations.)
With rare exception, any new technology that has been approved by the FDA and released into the market will be deemed experimental and investigational from the start—and therefore not covered—by Medicare or by any private payer. To be covered, Medicare and private payers want to see information that presents a long-term look at what happens to the patient and that compares it to current outcomes.
Typically, a clinical study that is primarily focused on reimbursement compares the new technology with the existing standard of care in a randomized study of a year (or often longer) in duration. It attempts to mimic the conditions of actual use to show what happens to patients in the near term as well as what outcomes they can expect down the road and what costs they will incur. In addition to the clinical outcomes parameters, a reimbursement study looks at medical resource utilization such as hospitalizations, medications, outpatient visits, physical therapy and all other interventions a patient might require moving forward.
Generally, payers will fall into line behind Medicare (if relevant), so sponsors need to be careful about how they approach their reimbursement strategy. Medicare is a national agency supported by regional Medicare Administrative Contractors (MACs), and while national approval means the technology is covered nationwide, national disapproval means none of the MACs will cover you, nor will most or all of the private payers. Strategically, unless you have conducted the perfect long-term regulatory study prior to your application, it's wiser to work with the local and regional MACs and private payers on a case-by-case basis to obtain early, case-by-case coverage of your technology.
Get reimbursement data early
In almost all cases, we advise clients to collect more reimbursement-focused data than they think they need and to obtain it as soon as possible in the development process. Even if you can't provide all the information the payers require prior to product launch, you can at least be in a reasonably strong position—regardless of your budget.
Especially in the case of a 510(k) submission, the FDA may only ask for limited pieces of information that show the safety of your technology and its efficacy in the patient population. Although the FDA may require a case series study involving only 20 or 30 patients, our advice is to enhance it by adding a comparator arm, collecting additional medical resource utilization data, or collecting data for a longer period of time to demonstrate the effectiveness of the technology downstream in terms of both outcomes and costs. If the budget doesn't permit a large comparative study, we can create a historical control from data we identify in the existing literature or perform a retrospective study to get information on the current standard of care. Even on a limited budget, there are actions you can take to get a lot more from whatever clinical studies are required.
Be prepared
Especially for a startup medical device company funded by venture capital or angel investors, there are milestones that must be achieved in order to receive continued funding. For a long time, these milestones were along the lines of "submit your 510(k) or premarket approval," "enroll your first patient in a clinical study," or "complete your clinical study," with no thought to reimbursement. The result in many cases was that companies became so focused on achieving those milestones they didn't realize they were not prepared to enter the marketplace.
For any medical device, whatever clinical evidence you collect is never enough for market access and reimbursement purposes. The best strategy is to intelligently enhance the required clinical trials throughout the development process to collect data that will be needed to ultimately obtain widespread and automatic reimbursement.
Today, most of our clients have considered reimbursement and market access issues prior to regulatory approval, but many still insist that clinical studies that will get them traction with the payers are too expensive. However, with intelligent and early planning it doesn't matter how small your budget is, there's always something you can do to improve your position going into the marketplace.
Elizabeth Brooks, PhD, launched Decision Driver Analytics in 2006 to provide accessible health economics analysis and strategies that can be used to drive key product decisions for manufacturers and developers. She has designed scores of health economics models as well as dozens of market development programs, and has broad therapeutic experience with a variety of pharmaceutical, biotechnology and medical device clients. 
Want to learn more? Brooks will be speaking on a panel, "Setting the Stage for Success: Evidence Generation Plans to Support Global Regulatory and Reimbursement Objectives" on Nov. 4 at the MD&M Minneapolis conference.
[Image courtesy of STUART MILES/FREEDIGITALPHOTOS.NET]
Sign up for the QMED & MD+DI Daily newsletter.
You May Also Like
---