Bringing It All In House
Bringing It All In House
Originally Published MPMN October 2004
PROFILE
Bringing It All In House

Microblasting technology helps pacing-lead manufacturer integrate molding and machining processess

Joyce Laird

Oscar Inc. uses a microblasting device supplied by Comco Inc. to deburr small parts, retexture the inner surface of molds, and clean extrusion dies.
Oscor Inc. (Palm Harbor, FL; www.oscor.com) has been in the business of manufacturing pacing leads in a variety of shapes and lengths for 26 years. It also produces associated parts and the transvenous introducer systems that are used to place cardiac pacing leads. In addition to self-branded product lines, the firm has rapidly expanding lines of OEM products.

A pacing lead carries the electrical signals between a pacemaker and a human heart. Complementary parts include tips, coverings, and fixation devices such as small, flexible silicone tines that attach the lead directly to the heart muscle. Such tines can be as small as 7 French (2.3 mm).

In 2003, the firm decided to bring all manufacturing processes in-house to improve quality control and reduce lead times. By integrating manufacturing capabilities that had been outsourced, the company eliminated fluctuations in quality and production delays that were restricting its ability to respond quickly to the rapidly growing OEM market.

Two key processes brought in-house required adding a machining and mold-making division to the company. Ernest DeBella, manager of operations for these divisions, was put in charge of integrating them into the company's overall production flow. "We have two thermoplastic and four silicone molders," explains DeBella. "We also have two extrusion lines, and four Swiss-style lathes for making metal parts. Our machining facility makes the metallic portions that we overmold into electrical connectors, and we have a shop that makes the molds," says DeBella.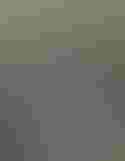 Microblasting technology cleans and textures small parts without altering their surface dimensions.

Several aspects of mold making caused DeBella concern. The mold's inner surface must have a precise texture that allows the material to flow and permits the formed part to be released easily. Through repeated use, the surface tends to become smooth, causing material to stick to it. Reconditioning is required to solve this problem. The extruders also need to be torn down and cleaned of residue periodically to keep the equipment from "gumming up" and to meet quality control specifications.

"The sizes we're working with and the accuracy required leave no room for error," says DeBella. "We'll take a 1-mm-diam pin that is 5 mm long and overmold it with silicone. To do this, you need a shutoff mold. By that, I mean the cavity has to end against that pin. That requires hitting numbers very, very closely on each pin. We're talking about minute standard deviations," says DeBella. "Surface retexturing can't cause a deviation in the mold dimensions," he adds.

Blasting Ahead

DeBella did his research on the Internet and learned about the use of microblasting technology in the mold making and machining industries. A refined version of sandblasting, microblasting is designed to clean, texture, deburr, or otherwise process very small parts and hard-to-reach areas with extreme accuracy. The variety of abrasive media that are available and the capability to adjust the blast pressure offer users a great degree of process control. Micro-blasting can achieve precise close-tolerance cleaning and texturing without altering the part's surface dimensions.

Consisting of a control unit and work chamber, this compact equipment blasts a jet of dry air and abrasive media through the nozzle of a pencil-like stylus. Nozzle openings can range from 0.018 to 0.060 in.


Pacing leads, introducer systems, and associated parts are manufactured by Florida-based Oscor Inc.
DeBella tested various vendors' equipment by sending the companies samples and evaluating the results. Ultimately, a microblaster designed and built by Comco Inc. (Burbank, CA; www.comcoinc.com) carried the day. "We now have a Comco MicroBlaster model MB1000-1 and are using 25-µm glass-bead abrasive media. We set our air pressure at 60 psi, and it gets the job done perfectly," says DeBella.

Although Oscor purchased the unit specifically for mold cleaning and texturing, the firm soon discovered that it had other applications. "We also found that we could clean our extrusion dies with it," says DeBella. "We frequently change plastics between runs. That requires a teardown of the extrusion lines. The pin and die set is pulled and the crosshead is disassembled. We burn old residue off in a furnace and then blast it with glass beads to completely clean it off," he explains. "We are also using the blaster to deburr parts in the machine shop," adds DeBella. "It has turned out to be a great tool with a lot of versatility."

Oscor's standard line includes more than 20 different leads, plus associated introducers and related products. The OEM side is growing daily, and many large, long-term OEM projects are in process. It comes down to manufacturing in the tens of thousands of units using costly FDA– compliant materials such as implantable silicone, 316 L stainless steel, titanium, and platinum meridian. Tolerances are very tight, and all production machines are top of the line. Keeping that equipment and its working assemblies in good condition ensures a perfect product every time.

Copyright ©2004 Medical Product Manufacturing News
Sign up for the QMED & MD+DI Daily newsletter.
You May Also Like
---