BD to Acquire CareFusion, But Not Without Controversy
BD to Acquire CareFusion, But Not Without Controversy
BD has announced a $12.2 billion deal to acquire CareFusion, but the deal comes with its share of controversy.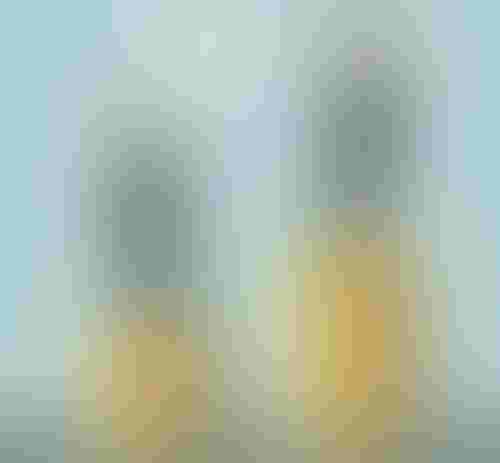 In a year-end conference call in August, CareFusion CEO Kieran Gallahue hinted that the company was in line for a large acquisition—perhaps a tax inversion deal along the lines of Medtronic and Covidien.
Some of those forecasts have come true. New Jersey-based medical equipment manufacturer Becton, Dickinson & Co. (BD) has announced it will be purchasing CareFusion for $12.2 billion in a cash and stock deal that has been approved by the boards of both companies. If approved the deal would create one of the world's largest medical device companies.
"The transaction delivers attractive value for CareFusion shareholders, and represents a powerful endorsement of our strong positions in medication management, informatics across our device platforms, and leading products to help improve the effectiveness of acute care procedures," Gallahue says in a press statement.
However. though this won't be a tax inversion attempt, the deal is not coming without its share of controversy. Boston law firm Block & Leviton has released a statement that it intends to investigate CareFusion for possible breaches of fiduciary duty in the BD deal.
Network with other medical device industry professionals at MD&M Minneapolis, October 29 & 30, 2014.

The firm believes the deal, which will pay CareFusion stockholders $58 per share ($49.00 in cash and 0.0777 of a share of BD), "fails to account for the strong growth prospects of [CareFusion]" —essentially shortchanging shareholders. "Block & Leviton's investigation seeks to determine, among other things, whether directors of [CareFusion] breached their fiduciary duties by failing to maximize shareholder value in the potential acquisition and the process by which the directors considered and approved the transaction," according to the law firm.
Skeptics will also likely question whether CareFusion's values are truly in line with patient needs. In January of this year CareFusion agreed to pay $40.1 million to settle a federal lawsuit that alleged the company was paying kickbacks to physicians and allowing marketing for unapproved uses in order to boost sales of its ChloraPrep pre-surgical skin preparation antiseptic.
In a conference call executives from both companies expressed enthusiasm over the deal. Gallahue called the merger completely in line with CareFusion's plans to create greater scale and BD CEO Vince Forlenza said the transaction will create more growth opportunity internationally for the company, particularly in emerging markets. In years prior to this deal CareFusion has been very active in expanding its own pipeline with a number of acquisitions including a $225 million purchase of infusion therapy company Medegen and a $500 million purchase of GE Healthcare's Vital Signs business.
The acquisition has yet to be approved by regulatory bodies and CareFusion stockholders.
[image credit: FreeDigitalPhotos.net]
 -Chris Wiltz, Associate Editor, MD+DI
Sign up for the QMED & MD+DI Daily newsletter.
You May Also Like
---