Acquisition Gives Life Science Company's Revenue a Boost
Acquisition Gives Life Science Company's Revenue a Boost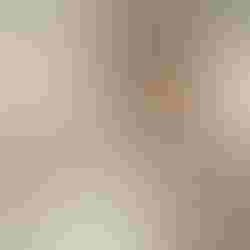 Millipore Corp. (Billerica, MA) will acquire Serologicals Corp. (Norcross, GA) in a cash transaction at the end of June. As a result of this maneuver, Millipore's forecasted revenue for 2006 is expected to reach $1.4 billion, according to the company.
"We laid out a new strategy in June 2005, and we had five strategic objectives," says Thomas Anderson, vice president of corporate communications at Millipore. "Serologicals just fit right into what we were trying to do."
The key to the purchase was that Serologicals' capabilities were fully complementary to those of Millipore, according to Anderson. Both specializing in bioprocess and bioscience, they were essentially serving different products to the same customers, he notes. In addition to an increased presence in the bioscience and bioprocessing fields, the purchase will enable increased R&D.
Serologicals will expand Millipore's offerings through its experience with drug-discovery products and services, antibodies, cell biology reagents, and stem-cell research. In turn, Millipore will expose Serologicals' capabilities to a more global audience. Furthermore, the company has declared that the acquisition will establish it in the life science industry as the only provider of both upstream cell culture and downstream separation offerings.
The purchase of Serologicals is one of several acquisitions by Millipore in an effort to establish a stronghold in the life science industry. In the past year, the company has acquired Newport Bio Systems, NovAseptic, and MicroSafe B.V., and formed a strategic alliance with Gen-Probe, according to Anderson.


Copyright ©2006 Medical Product Manufacturing News
Sign up for the QMED & MD+DI Daily newsletter.
You May Also Like
---